Find the best Dunlop Tennis Racket for your needs this season! Our guide breaks down the top models, research and reviews to help you make an informed decision.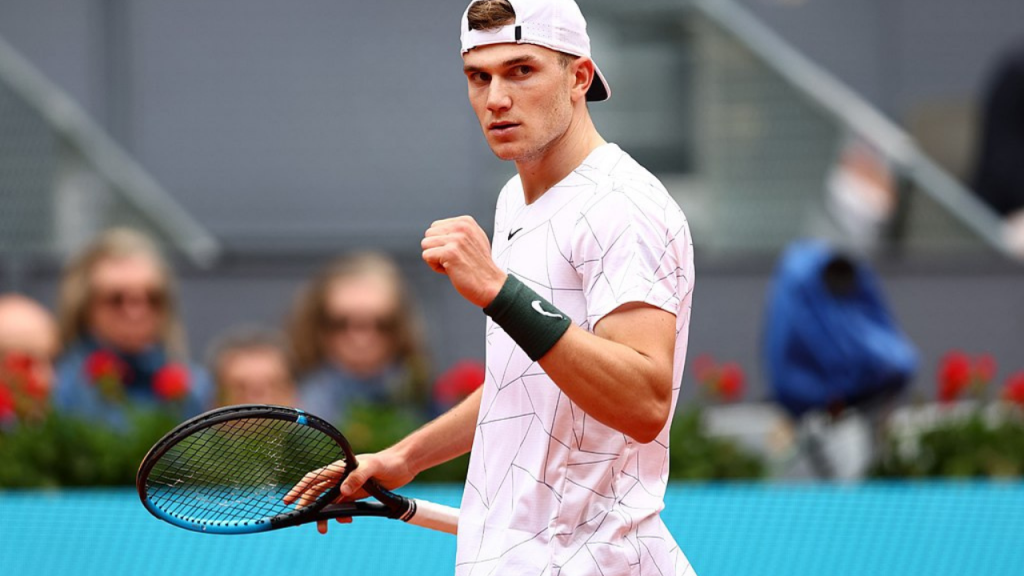 ---
For a good reason, Dunlop is a well-known brand in the world of tennis. Their rackets have been used by some of the top players in the sport and have a reputation for being durable and reliable.
This article will take a closer look at some of Dunlop's most popular tennis rackets on the market, including their features, performance, and overall value. Whether you're a beginner or an experienced player, there's sure to be a Dunlop racket that's right for you. Below we've listed some of the best Dunlop tennis rackets on the market today:
---
Quick Navigation
---
---
---
BEST Dunlop TENNIS RACKETS
---
---
---
---
---
---
---
---
---
---
---
---
---
---
---
Most Important Dunlop Racket Lines
---
Now that we've seen most of the Dunlop tennis rackets, let's take a look at the Racket Series!
Dunlop SX Series
The Dunlop SX line is for the player who wants easy access to speed and spin. The SX line features a unique Spin Boost technology, a series of specialized grommets designed to increase the accuracy of shots hit with spin. Some of the models in the Dunlop SX series include the SX 300, SX 300 Tour, SX 300L, SX 300 Lite, SX 600.
Dunlop CX Series
Dunlop CX racquets combine classic control and feel coupled with modern speed for all skill levels. Modern day players now hit the ball with more spin, and at the top of the racket as opposed to the center.
Dunlop has designed the CX Series to have a 30% larger sweet spot, so players can play with more confidence, particularly on off-center hits. Some of the models in the Dunlop CX series include the CX Pro, CX 400, CX 400 Tour, CX 200, CX 200 LS, CX 200 OS and CX 200 Tour.
Dunlop FX Series
The FX line is designed from the ground up for a comfortable and reliable hitting experience in the modern power game. It features a stiff and powerful beam construction along with several comfort technologies to help with feel. This racquet line has options for every skill level. Some of the models in the Dunlop FX series include the FX 500 Tour, FX 500 Lite, FX 700, FX 500 LS, FX 500 and FX 700.
Dunlop LX Series
Dunlop LX racquets are built for the improving player who wants ultra easy access to power along with a high level of comfort. The models in the Dunlop LX series include the LX 800 and the LX 1000.
---
FAQs
Where do Dunlop tennis rackets come from?
Dunlop Sport is a British sports equipment manufacturing company founded in 1910 that specializes in racquet sports such as tennis, squash, padel, and badminton. Dunlop Sport makes tennis rackets, tennis strings, tennis balls, and tennis bags. Sumitomo Rubber Industries, a Japanese consortium, purchased the Dunlop Sport brand in 2017.
How much can you expect to spend on a Dunlop tennis racket?
The price of a Dunlop tennis racket can vary depending on the model and features. In general, you can expect to spend anywhere from $60 to $200 or more on a Dunlop racket.
What is the warranty on Dunlop tennis rackets?
All new tennis racquets come with a one-year manufacturer's limited warranty, and replacements are at the discretion of the manufacturer.
Which tennis pros use Dunlop tennis rackets?
Some of the greatest tennis legends played Dunlop rackets during their career: Steffi Graf, Martina Navratilova, Kevin Anderson, Rod Laver, and John McEnroe.
Top players currently playing with Dunlop rackets include Jamie Murray, Liam Broady, Jack Draper, Miomir Kecmanovic, Wang Qiang and Zarina Diyas.
---
Final Thoughts
In conclusion, Dunlop tennis rackets offer a solid choice for players of all ability levels. The wide range of models available provides options for everyone, from beginners to seasoned pros. With its combination of power, control, and comfort, Dunlop rackets are an excellent option for players who want to take their game to the next level.
However, it's important to remember that different rackets have different strengths and weaknesses, and what works for one player might not work for another. Additionally, some players may find the weight and balance of certain models less favorable.
As always, it is recommended to test a racket before making a purchase and reading customer reviews, which can be a valuable resource in making a well-informed decision. That said, Dunlop tennis rackets are definitely worth considering if you're in the market for a new racket and will be a good investment if they match your preferences.
---