Many other sites claim to be a voice for college tennis but be careful who you listen to. Some sites or organizations are managed or directed by people who know nothing about college tennis and have never played it.
Aside from this site, the two most reliable and trustworthy sources of information about college tennis are:
College Tennis Online: a fantastic resource for all levels of college tennis, with articles on balancing the rigors of tennis and academics.
USTA: a comprehensive resource with links and advice for college athletes and prospects.
College tennis was my favorite sport. It was the most successful four years of my competitive tennis career. As a kid, I wanted to play college tennis because it sounded cool, and I thought I'd enjoy the team aspect of an otherwise individual sport. The goal became more apparent as I began competing in more tournaments and realized that I might be able to play tennis in college. Then the random letters arrived at my house, and I started researching. But, as I previously indicated, as a kid, all I knew was that I wanted to play collegiate tennis somewhere and that I was very confident I could.
Playing collegiate-level tennis is a lofty goal for most juniors, but it is attainable. It's a delicate balancing act. Do you try out for a school with a superior tennis team, where you'd be a walk-on or in the bottom half of the lineup? Do you use your tennis ability to gain admission to an academically superior school that you could have attended otherwise? Do you go with a small school with a regional schedule? Do you like to go "big"? Anyone who wants to play college tennis can find a good fit. It's a matter of your level of interest and how you approach it. Even though tennis is a minor (read: non-profit) sport, scholarships are available in some form.
Let us help you navigate some of the processes by providing valuable tips as you start thinking about tennis colleges and heading off to school. Who hasn't wondered, "Do I have what it takes to play in a college tennis program, and if so, which school or coach should I contact?"
You may not know whether coaches are interested in you until you have made a name of yourself as a junior player or even were able to gain ATP points on the professional tour. International students used to have difficulty assessing their chances because there was no way to compare a player from Croatia, for example, to a national player from the United States. In addition, national rankings are difficult to compare due to differences in the depth of players between countries. In recent years, universal tennis ratings have greatly aided this, as we'll see.
Today, even college coaches struggle with evaluating players and students. Over the last 25 years, college tennis has become increasingly international, and many coaches still struggle to determine a player's level of tennis based on their ranking. It is nearly impossible to be familiar with the level of tennis in every country on the planet. As a result, some countries have a much higher representation in college tennis than others. Germany is an excellent example of a well-known country. Most college coaches can compare the skill levels of German and American players. As a result, they can quickly assess a German tennis player's level of play based on their national ranking. This significantly increases the prospect's chances of being picked. No coach wants to take a "leap of faith." They will always go with the safer bet – the player whose level of tennis they are confident in.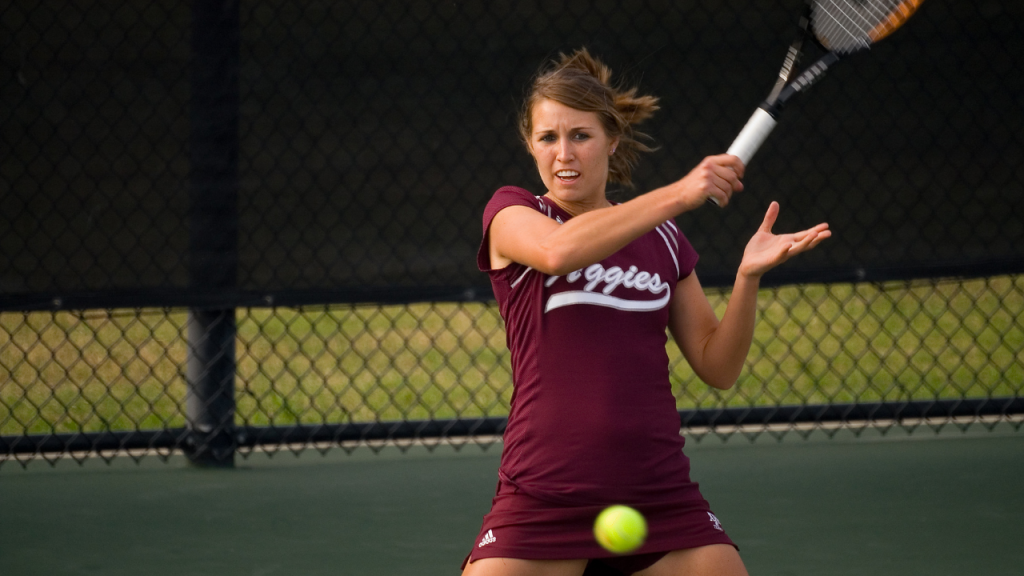 But it's not all about tennis. Personality fit and academic performance are important considerations. Whatever school you attend, you must be able to maintain your grades while also fitting in with the other students on the team. I've known dozens of great players who attended college and then transferred. However, nine times out of ten, it is not due to the talent on the tennis court.
Even seasoned scouts who have assisted dozens of athletes in obtaining a scholarship can only make an educated guess. Currently, there are over 1,600 collegiate tennis teams, with an average of nine players per team on average. Can you imagine knowing the level of tennis of those +10,000 tennis players? Unfortunately, we can't, and I doubt anyone can cover a market like that, especially given how quickly the level of tennis of selected teams can change. As a result, each scout communicates with a few select coaches and understands the level of tennis of some, but not all, college tennis programs.
All of the reasons above demonstrate that college tennis recruiting is frequently influenced by randomness. In recent years, unless you were a top recruit with an excellent junior player rating, you had to be fortunate to know the right people, contact the appropriate coaches, or find the right scout with links to a good squad.
Universal Tennis Rating
This tool has helped redefine college tennis recruiting and is an excellent platform for comparing skill levels across regions and countries. The rating system incorporates all other rankings into a level system ranging from 1 to 16, with 16 being the highest. It aggregates all tennis players competing in specific tournaments into a single ranking. Until now, each country has had and continues to have its own national ranking system. This frequently causes problems when comparing players who do not compete in many international tournaments because the national rankings of the two countries are not comparable.
This fact, however, changes as a result of UTR's complex algorithm. First, UTR looked at up to 30 matches from the previous year and cross-checked the results and competitiveness of the matches. Then, based on these data points, it generates a rating for each player.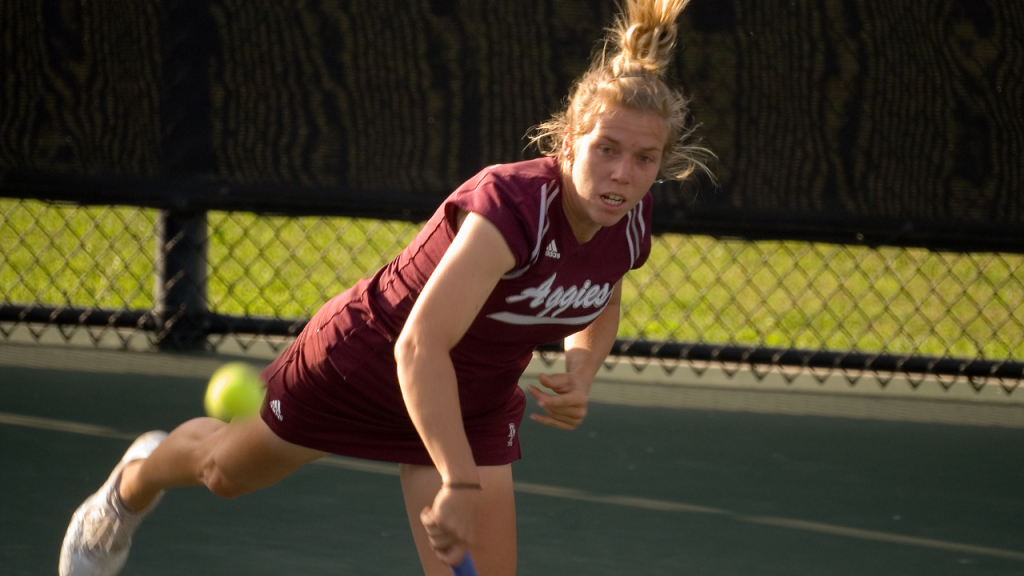 UTR's Implications For College Tennis
As a result, this tool is extremely important and beneficial for college tennis recruiting. The Universal Tennis Rating can help aspiring international college tennis players and coaches. It allows every player with a UTR rating to see how their level compares to the level of tennis played by players on the various teams. Previously, aspiring college tennis players undervalued the level of tennis in college because such a comparison was impossible. On the other hand, college coaches have a tool that makes their job easier. Because a coach cannot know the level of tennis in every country, comparing players from two different nationalities who did not compete in international tournaments was impossible. Every coach can now see in a split second how a nationally highly ranked Croatian player compares to a lower-ranked French player, thanks to UTR.
The remaining question for aspiring college tennis players is how to use the Universal Tennis Rating to increase your chances of receiving an athletic scholarship.
Determine Your UTR
First and foremost, you must determine your Universal Tennis Rating. Below your rating, you will find the reliability of your rating in percent. This is significant because the coach will trust or distrust your ranking based on this number. If you are not 100 percent reliable, you should participate in some tournaments to help you get there.
Find The Best College For Your Needs
The next stage is to compare your rating to the players' ratings on the various teams. It would be advantageous if you screened for universities where your UTR is comparable to one of the top six players. You must tailor your search to your scholarship expectations. Are you looking for an athletic scholarship that ranges from 75% to 100%? Then, look for schools where your UTR is at least as high as the top three players, if not higher than their top player. Once you've identified those schools, see if they have a senior on their team. Coaches are unlikely to have the athletic scholarship to offer if no one graduates the year before you plan to begin.
Contact The Tennis Program's Coach
Finally, make contact with the coaches. Make sure to show them the research you've done. Because this is the first thing coaches look at, you should include your UTR in the subject or header of your email message. Coaches consider players' personalities and academic achievements, as mentioned in previous articles, but the first thing they assess is the athletes' level of tennis. They want to know if you're good enough to play college tennis and where you'd fit in on the team. One coach even stated that he primarily looks for players who "get the job done." Of course, not every coach makes such a bold statement, but they all consider the athlete's level of tennis first. Once they've determined that you'd be a good fit for the team, they consider other factors such as personality, academics, scholarship expectations, etc.
"So no coaches know who I am? Is it necessary for me to contact them?"
Yes, showing interest in the coaching staff helps. If you do, you're not showing your hand or appearing desperate. You will almost certainly need to contact the coaching staff early on in the process so that they can keep an eye on and monitor your progress. Coaches will recognize you if you compete in USTA or Universal Tennis events. Don't worry about it. It's getting on their radar early and demonstrating that you might want to join their team and school. Also, the NCAA limits the number of contact coaches can have with you, so don't be concerned if it appears that no one knows you or is talking to you. The planets will align for you if you show interest in a team and focus on your development as a tennis player.
Takeaways
When they graduate, only a small percentage of student-athletes will go pro. That percentage is far, far, far less than one percent. The most successful players arrive at school with an open mind, a strong work ethic, and the desire to form lifelong bonds with teammates and coaches. Academics are essential. Personality compatibility is critical. The school itself is significant. Once you've decided on a school, you'll face the challenge of competing in varsity-level sports while also meeting the same coursework and studying requirements as the rest of the student body. It becomes a balancing act, but it is well worth it.