If you're looking for the perfect head tennis racket, you've come to the right place! Our selection has something for everyone, and we guarantee you'll find the perfect one for your needs.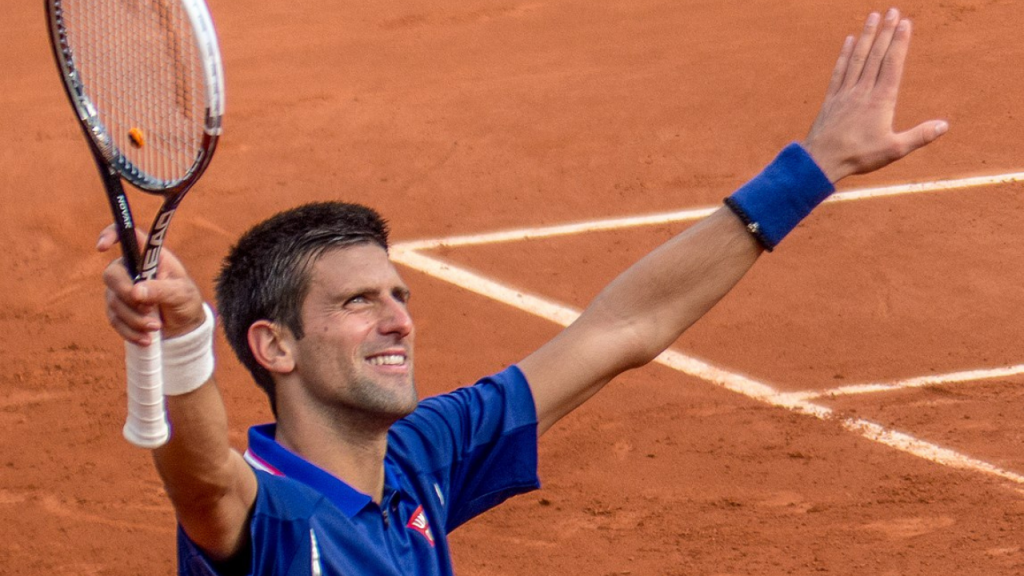 ---
Are you looking for a new racket but need help figuring out where to start? You're in the right place, then! We've researched and compiled a list of some of the top head tennis rackets available.
We offer options for people of all backgrounds and skill levels, whether they are newbies or seasoned professionals. To help you choose the right racket for your game, we'll examine each racket's key characteristics and performance in greater detail in this review.
---
Quick Navigation
---
---
---
Best Head Tennis Rackets
---
---
---
---
---
---
---
---
---
---
---
---
---
---
---
---
---
---
---
---
---
---
---
---
---
Most Important Head Racket Lines
---
Head Prestige Series
Head introduced the Prestige series with the Prestige Pro in 1987, setting a new standard for feel and control in professional tennis. Over the years, Head has released 14 updated versions of the Prestige racket, showcasing their commitment to constant improvement. From past champions like Goran Ivanisevic and Marat Safin to current players such as Marin Cilic and Gilles Simon, the Prestige line has been trusted by Grand Slam champions throughout different tennis eras.
Head Radical Series
Head launched the Radical series in 1993 with a custom racket designed for Andre Agassi, which he used to win the 1994 US Open. Over the years, Grand Slam champions like Andy Murray, Diego Schwartzman, and Sloane Stephens have also used Radical rackets. While the original Radical rackets were known for their exceptional feel and control, the latest versions now offer more power and flexibility.
Head Instinct Series
The Instinct racket line is designed for players seeking power and agility. Compared to the Prestige and Radical series, these rackets sacrifice some control to accommodate those who want to hit powerful winners from any position on the court. The Instinct line has been endorsed by top players like Maria Sharapova and Tomas Berdych.
Head Extreme Series
Head's Extreme series focuses on generating spin and power, making it a great choice for players looking to hit deep shots from any part of the court. While they excel at power and spin, the high stiffness of these rackets can put a strain on the elbows over time. Nonetheless, the Extreme rackets deliver excellent on-court performance, as evidenced by the endorsement of players like Berrettini, Gasquet, and Jan-Lennard Struff, who use the Extreme Pro racket.
Head Gravity Series
The Gravity series is a recent addition to the Head racket lineup. Its focus is on control and comfort rather than power, but it has some unique features that set it apart from other Head series. The rounder and larger head of Gravity rackets make it easy to position and maneuver on the court. The Gravity Pro has become a popular choice among professional players such as Rublev, Zverev, and former world No.1 Barty, who recently retired.
Head Speed Series
The Speed series is one of the newer lines of Head rackets, providing players with a balanced combination of power, spin, and control, making it suitable for a wider range of players compared to other Head racket lines. These rackets perform well in various areas of the court, such as groundstrokes, volleys, serves, and returns. Some of the top players who use Speed rackets on the Pro Tour include Djokovic, Sinner, and Basilashvili.
Head Boom Series
The Boom series is a recent addition to the Head racket line, with two initial frames released in 2022. The company aimed to create a new dynamic racket line that combines the positive aspects of all their existing lines, catering to 80 percent of players' needs. The main goal was to develop rackets that generate power effortlessly, boost player confidence, and enhance their overall performance. The Boom family is endorsed by promising talents like Coco Gauff and Lorenzo Musetti on the pro tour.
---
FAQs
How much can you expect to spend on a Head tennis racket?
A beginner-level racket from Head typically has a price tag of $70, while the cost of an advanced racket from the same brand can go up to $270.
What is the warranty on Head rackets?
Every Head tennis racket has a one-year limited warranty that starts from the date of purchase and covers defects. If there's a defect, the racket will either be repaired or replaced. However, the warranty does not cover certain situations, which are clearly stated by the company. This includes rackets that haven't been strung to Head's specifications, any impact areas, and repairs that are not permitted by the company.
WHICH TENNIS PROS play with Head Tennis RACquETS?
Novak Djokovic, Coco Gauff, Alexander Zverev, Barbora Krejcikova, Matteo Berrettini, Bianca Andreecu, Andrey Rublev, Jannik Sinner, Taylor Fritz, Andy Murray and Lorenzo Musetti.
---