A tennis legend from Switzerland, Roger Federer has won an incredible 20 Grand Slam titles. He's also one of the most popular athletes on social media. Find out what makes Roger Federer so special!
Roger's Early Years
Roger Federer was born in Basel in 1981 to a Swiss dad Robert Federer and a South African mom Lynette Du Rand. Federer has both citizenships to his name: Swiss and South African. He celebrated his first national success in 1993 at the age of twelve, after which Roger Federer decided to become a professional tennis player, which meant that he'd turn his back on soccer – a sport in which he also showed notable talent.
At this point, it is important to note that the Swiss Tennis Association didn't take him on until the age of fourteen. By now, he was completely immersed in the game, participating in two or three tournaments per month and putting in six hours of practice and up to three hours of conditioning per week. He frequently imitated his idols, Boris Becker, Stefan Edberg and Pete Sampras, to compliment his technique.
The exceptional talent remained at school until the age of sixteen to fully focus on his impending career as a professional tennis player. At the age of sixteen, he also had his first sponsorship. Federer went on to win the junior Wimbledon championship and the Orange Bowl shortly before going professional in 1998. He was named the ITF World Junior Tennis Champion of the Year.
After turning pro, it wasn't until February of 2000 that he won his first event in Marseille, finishing 13th in the ATP world rankings. Finally, in 2003, he was allowed to lift the winner's trophy at Wimbledon. The same year, he became the ATP world champion, cementing his place as one of the best players of all time.
Roger's Career Achievements
Roger Federer's tennis career is one of the most illustrious in history. He rose to world number two in 2004, winning the Australian Open and the ATP Masters, and retaining his Wimbledon crown. Following that, he was ranked number one in the world from 2004 to 2008, winning titles and setting new records.
Federer suffered a setback in 2008, losing to Rafael Nadal and Novak Djokovic in two separate matches, challenging his superiority for the year. Since then, Roger has been a dominant force in the sport, winning multiple titles for a total prize money of around $130 million.
Federer has won numerous titles and achieved multiple milestones, but some of the most significant are:
Holds the ATP Rankings records for the oldest World Number 1 (36 in 2018) and the most consecutive weeks at Number 1 (237) since 1973.
Has 103 championships and 1,251 victories, ranking second in the Open Era after Connors' 109 and 1,274.
At Grand Slams, he shares the second-most championships (20) and the most finals (31) with Djokovic and holds records with 369 victories.
Holds tournament records for the most titles won in Basel (10), Halle (10), ATP Masters 1000 Cincinnati (7), Wimbledon (8), and ATP Finals (6).
Had a 41-match win streak (2006-2007), made 17 straight finals (2005-2006), had a 24-final win streak (2003-2005), won 24 straight matches against the Top 10 (2003-2005), and had 65 straight victories on grass (2003-2008).
Olympic gold in doubles in 2008 (Beijing) and silver in the singles competition in 2012 (London).
He is one of only seven players who have won all four Grand Slam titles.
Roger's Social Influence
Roger Federer inspires tennis players, and even the American novelist David Foster Wallace is captivated by the Swiss. In his essay on the "Federer moment," he describes strokes that defy gravity and suspend all reasoning. Wallace describes watching him play as a holy experience. His 115 million Facebook fans will only agree. Even Prince William and Kate couldn't hold their seats in the royal box for his eighth Wimbledon victory.
Roger's Private Life
He married his then-girlfriend and former professional tennis player, Mirka Vavrinec, in 2009, and they became parents shortly after. Myla and Charlene, their identical twin daughters, were born. They welcomed another set of twins, this time boys named Leo and Lenny, in 2014. They are currently residing in Bottmingen, Switzerland.
Roger Federer also established his own nonprofit, the Roger Federer Foundation, in 2003 to help provide grants to developing countries with child mortality rates of more than 15% for education and sports-related projects, among other things. Over 1.5 million children have benefited from his foundation, which has provided educational opportunities in many African countries.
Roger's Profile
Name: Roger Federer
Nickname: The Swiss Maestro, King Roger, Fed-Ex, Federer Express
Birthday: 08/08/1981
Age: 40
Zodiac: Leo
Place Of Birth: Basel, Switzerland
Nationality: Swiss & South African
Plays: Right-Handed
Coach: Ivan Ljubicic & Severin Luthi
Favorite Shot: Forehand
Height: 6'1" (1.85 cm)
Weight: 187 lbs (85 kg)
Hair Color: Brown
Marital Status: Married
Gender: Male
Favorite Food: Pasta
Favorite Music: Queen, Michael Jackson, AC/DC, Lenny Kravitz
Net Worth: $550 Million (as of 2022)
Prize Money: $130,594,339 (as of 2022)
Roger's Social Media Presence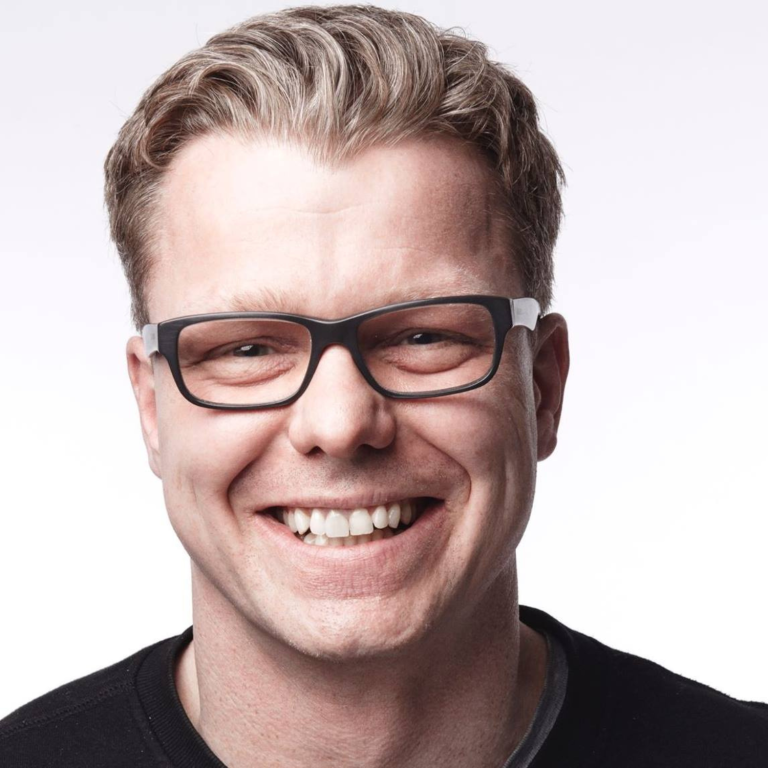 Christoph Friedrich is a German tennis player and coach currently residing in Oakland, California. He began his tennis journey at the age of eight and has since dedicated his life to the sport. After working as a tennis coach and hitting partner in New York City for eight years, Christoph decided to share his knowledge and experience with tennis players around the world by creating the My Tennis Expert blog. His goal is to make tennis education accessible to everyone and help players select the best equipment for their game, from racquets and strings to shoes and overgrips. Christoph's extensive research and expertise in tennis technology make him a valuable resource for players of all levels.