The overhead in tennis is one of the five fundamental tennis strokes that requires proper technique to become a reliable weapon.
The first step toward becoming a confident net player is making sure that your opponent won't be able to beat you with an easy lob. If you're one of those players that gets nervous when they see a lob coming their way, you've come to the right place. With some practice, you'll appreciate lobs for what they are: an excellent opportunity to win the point.
The overhead (also called smash) may seem easy initially, but it is a complex shot from a technique perspective. Yet you will miss fewer balls if you apply the correct tennis technique. The following topics are the key components to remember the next time you hit a tennis overhead smash shot. You can skip to the topic that piques your interest if you like.
What Is an Overhead in Tennis?
In tennis, an overhead smash is a shot hit over your head on your forehand side with a serve-like motion. Footwork, court position, stroke, and post-shot recovery all contribute to a good tennis overhead smash shot.
Grip
Generally, the Continental grip is used to hit an overhead shot. However, there are several advantages to using the Continental grip. First, the Continental grip lets your arm and wrist naturally pronate through the ball on the overhead, providing you with more power and options.
Second, because you only have a limited amount of time to react to the ball when playing at the net, using the Continental grip for serves, overheads, and volleys helps you react to an incoming ball without having to take time to switch grips.
Preparation
Once your opponent hits the ball, you want to split step. As you start responding to the lob, turn your whole body sideways and start moving in position for the ball with your non-dominant hand on the racket arm and the striking hand on the racket grip. If it's a well-timed lob, you'll usually turn sideways and move back to get into position to hit the overhead. You can move backward in a variety of ways.
The most common way for many players to move back is with a side step or shuffle steps. The cross-step is another way for players who need to cover a lot of ground to get back on the lob. All this is like a quarterback's initial drop steps before stepping in and throwing a pass. Raise your arms as soon as you track the ball and know where it is headed.
Avoid getting your arms in the ready position over your head if you have a long way to go, limiting your mobility. Instead, raise your arms to shoulder height while moving to your spot. As you approach your position, raise your racket arm behind your head, parallel to the ground, and with your left arm pointed towards the ball.
Position your feet so that your body is pointing in the direction you want the ball to go. Your back foot should be parallel to the net, and your front foot should be angled to the forehand side at about 45 °. A compact preparation will load the upper body and assist with the coil during the preparation for the overhead.
Positioning
When you reach your spot (also referred to as power position), the ball should be on your forehand side and tracked to your racket contact point about a foot to your forehand side and two or three feet out front.
The tennis overhead smash can be played from anywhere on the tennis court. However, the opposing player will almost always lob or it a passing shot while you are close to the net. As a result, you'll hit most of your overheads inside the service box.
As the shot is at such a steep angle, you'll find it easier to hit an overhead the closer you get to the net. On the other hand, as you move further away from the net and into the backcourt, the shot's angle flattens out, thus making the shot more challenging.
The tennis overhead smash may be hit with either your forehand or your backhand, but the backhand overhead is significantly harder to execute. This is due to the fact that when hitting a backhand overhead, you stand with your back to the net and cannot see where the ball is going.
As a result, try to hit this shot with your forehand whenever possible. You'll need to let the ball hit the ground once if you do not have the time to get your racket behind you and into the trophy position in time.
However, certain balls have a lot of backspin or topspin on them, making it a difficult bounce for you to hit an overhead as your next shot. It's best to hit these balls out of the air without letting them bounce.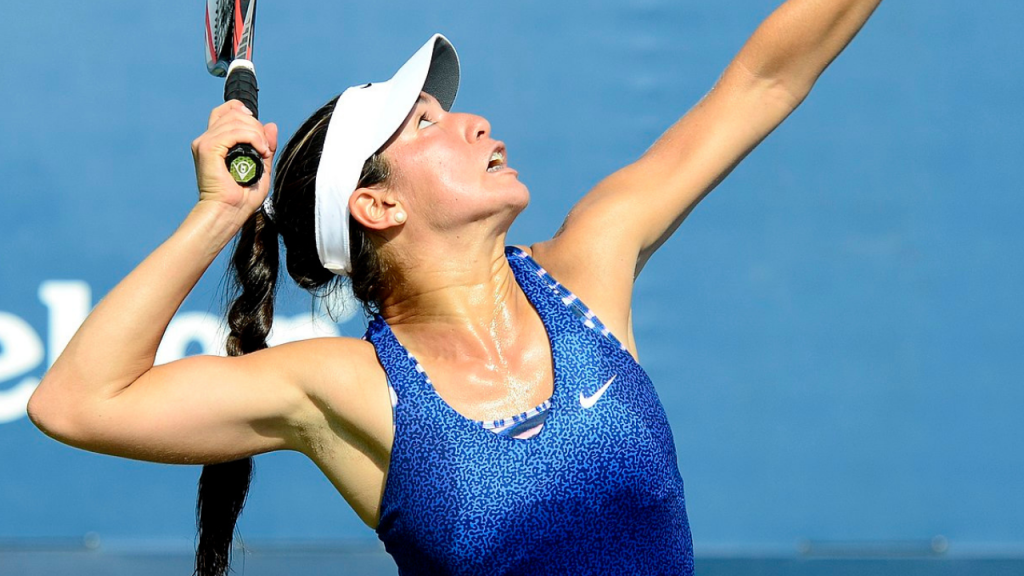 Contact
Step forward and shift your weight into the ball. To increase the racquet head acceleration and natural pronation throughout the overhead motion, keep your arm and hand loose as you accelerate your racket head forward as if you were throwing your racquet at the ball.
Your point of contact is in front of your body. Then, shift your weight, just like during a serve, from your right to your left leg (back foot to front foot). Your body weight and movement should continue in the same direction after making contact with the ball.
Follow-Through
After making contact with the ball, your racket travels down across your torso, finishing around the hips. In comparison to the serving motion, the overhead swinging motion is simplified. The overhead smash motion needs the racket to enter the trophy position quickly.
Recovery
After your overhead, if you are in the backcourt, attempt to move quickly towards the net before the next ball is hit to maintain the upper hand in court coverage. Now, you're in great shape for a putaway volley or second tennis overhead smash.
Strategy
Where To Aim Your Tennis Overhead Smash? You should target your forehand overhead away from your opponent as much as possible. Your goal is to get them to move. Returning a shot, especially an overhead, is always more difficult when you're on the run. However, you're set up for a winner with one shot after your overhead smash.
Should I Let the Ball Bounce For A Tennis Overhead Smash? A solid overhead should be hit out of the air more often than not. It will also reduce the time it takes the opponent to recover to a better court position. However, there are times when it is preferable to let the ball bounce first.
For example, if the lob was very high, one of the options is to hit the ball after the bounce. A high lob causes the ball to descend vertically, making it difficult to hit it out of the air. Besides, a bounce makes the ball trajectory more user-friendly. It will be easier to watch and track visually, and there will be more leeway for timing errors.
Is there a chance I'm telegraphing my overhead? It is acceptable to indicate your alignment when in the ready position. An offensive tennis overhead smash isn't necessarily intended to be an outright winner every time. An aggressive overhead usually allows you to gain dominance of the point and only should be a winner in a clear open-court position.
The most you can achieve with hitting a successful overhead is complete control of the point, regardless of whether the opponent knows where you're hitting it. Even if they know the incoming shot's target, their only alternatives are to punch or lob it back.
Final Thoughts
Remember that consistency is key when learning to hit a basic overhead in tennis. This important shot should usually have you in command of the point. It's not meant to win you the point immediately but rather to give you the best opportunity to win it with the next shot or two.
FAQs
When might you use an overhead shot in tennis?
The overhead smash is used when an opposing player attempts a lob, hitting it poorly or allowing the player to read and adjust to it. If executed well, this is a shot that should end the point in the best-case scenario, using either power, placement, or a combination of the two.
Who has the best overhead in tennis?
Women: Jelena Jankovic, Serena Williams, Steffi Graf Svetlana Kuznetsova, Simona Halep, Caroline Wozniacki, Karolina Pliskova, Agnieszka Radwanska, Angelique Kerber, Martina Navratilova, Monica Niculescu Garbine Muguruza, Petra Kvitova, Roberta Vinci, Maria Sharapova, Serena Williams, Carla Suarez Navarro, Eugenie Bouchard, Victoria Azarenka, Johanna Konta
Men: Jo-Wilfried Tsonga, Tomas Berdych, Pete Sampras Roger Federer, Rafael Nadal, Milos Raonic, Andy Murray Kei Nishikori, David Ferrer, Andre Agassi, Novak Djokovic, Stefan Edberg, Stan Wawrinka, Ivan Lendl, Kevin Anderson, Juan Martin del Potro, David Ferrer Andre Agassi, Novak Djokovic, Stan Wawrinka Dominic Thiem, Pablo Cuevas.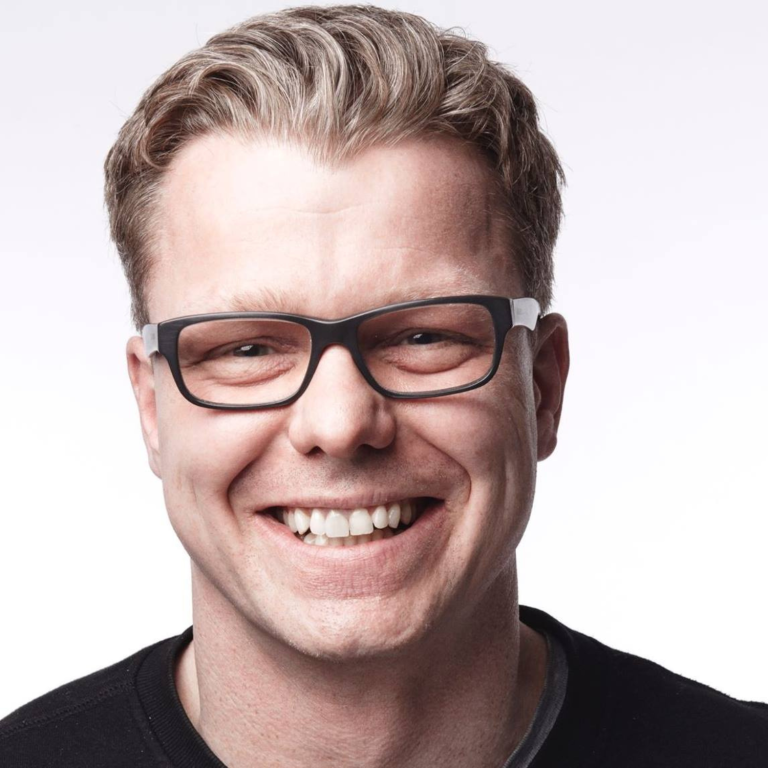 Christoph Friedrich is a German tennis player and coach currently residing in Oakland, California. He began his tennis journey at the age of eight and has since dedicated his life to the sport. After working as a tennis coach and hitting partner in New York City for eight years, Christoph decided to share his knowledge and experience with tennis players around the world by creating the My Tennis Expert blog. His goal is to make tennis education accessible to everyone and help players select the best equipment for their game, from racquets and strings to shoes and overgrips. Christoph's extensive research and expertise in tennis technology make him a valuable resource for players of all levels.