Looking for a tennis ball hopper that is both economical and reliable? Look no further! Our top pick is the best tennis ball hopper on the market.
---
The bottom line is that using the best tennis hopper can help you concentrate more on your practice session, whether you're a seasoned pro or just a beginner. Ball hoppers allow you to store many balls in one place while saving you a ton of time when collecting balls. To help you make the most of your tennis practice sessions, we've compiled a list of the most practical and convenient tennis ball hoppers. Enjoy!
---
Quick Navigation
---
Top Pick
Runner Up
Also Great
---
---
The 10 BEST TENNIS BALL HOPPERs
---
WILSON'S PORTABLE
This top-of-the-line standard hopper holds up to 75 tennis balls with handles that convert to lockable legs and can be used for storing other sports equipment as well.
It includes lid hooks to help prevent balls from falling out. Most junior players and adults can carry it. Upon arrival, the hopper does need to be assembled. Makes a great ball hopper for private or semi-private lessons.
---
SPECIFICATIONS AND FEATURES
quick and easy assembly
handles can be converted into sturdy legs
two versions with 75 & 90-ball capacity
33-inch waist height for feeding
lightweight graphite, easy to carry
durable plated steel construction
tennis balls not included
some assembly required (tool included)
---
TOURNA BALLPORT 85
This tennis hopper is perfect for teaching pros and clubs. This sturdy heavy-duty construction is ideal for long-lasting use with a large-capacity hopper that holds up to 85 regular tennis balls.
The fixed handle with no moving parts makes it a favorite among users. The Ballport 85 also picks up all regular and low-compression stage balls.
This hopper doesn't have legs like other hoppers, but it is great for scooping up balls fast and emptying them into a larger basket.
SPECIFICATIONS AND FEATURES
holds 85 balls
medium weight – 7 lbs.
very basic assembly
very durable and weather-resistant
fits low compression balls
available in a pack of 6 for discount
fixed handle
---
GAMMA HI-RISE 75
This hopper has a holding capacity of up to 75 tennis balls, making it perfect for holding your tennis balls in one place. This tennis court accessory is made of durable and weather-resistant material.
It comes with handles that make it super easy to carry around. Plus, the handles can be flipped to allow the basket to stand, making it great for ball feeding etc.
---
SPECIFICATIONS AND FEATURES
lid keeps balls from overflowing
easy assembling
durable material with weatherproof coating
handles can be adjusted for carrying and turned into legs for feeding balls
---
GAMMA 50-140 GOLD
This spacious hopper is the ideal solution for an effective session without interruptions! It has a strongly built steel frame that makes it durable and efficient. It has two handles that can be converted into legs when easier ball access is required i.e. ball feeding or serve practice.
Its weather-resistant coating makes it easy to clean! It also features an extra safe hinged lid that prevents balls from falling out while you collect the balls scattered around the court.
SPECIFICATIONS AND FEATURES
easily portable
made of heavy-duty material
holds 50 -140 balls
weather resistant
---
TOURNA BALLPORT DELUXE
The 80-ball capacity makes it a great ball hopper for any type of player, pro and even club. Its very light and heavy-duty polypropylene material makes it easy for kids and seniors to move it around the court.
The convenient handles can be converted into lockable legs preventing the hopper from collapsing onto the ground. Two sliding bars close on top for easy transportation keep the balls secure and provide an accessible storage solution.
SPECIFICATIONS AND FEATURES
ball carrying capacity (80 balls)
exceptionally lightweight and durable
secure transport
high profile to feed balls for maximum convenience
---
TOURNA BALLPORt
The Tourna Ballport Hopper is perfect for keeping your tennis balls organized and easy to transport. It can hold up to 80 tennis balls and is made of strong, durable and weatherproof material.
The locking handles keep the basket in place, and the patented bars at the bottom make it easy to scoop up balls even when it's full. The Ballport also has a medium profile, stands 30-inches high, and is endorsed by Pete Sampras and the Bryan Brothers.
SPECIFICATIONS AND FEATURES
lightweight – 4lbs
capacity for 80 balls
easily collapsible for storage
locking handles
deluxe version available with wheels
made of durable material
comes in multiple colors
easy assembling
---
GAMMA BALLTUBE 18
The Gamma Tennis Ballhopper BallTube 18 is a great tool of tennis equipment for single ball pickup. You can place the Ball Tube over the top of a ball and press down to force the ball through a rubber flange inside the end cap and into the tube.
To dispense balls, hang the tube on a chain link fence with the rubber band end facing down. This ball tube is perfect for filling a ball hopper basket or teaching cart and is also easy to carry with the shoulder strap.
SPECIFICATIONS AND FEATURES
durable rubber and plastic
lightweight
easy to carry
does not scratch the court
fun for kids
---
GAMMA PREMIUM EZ CART BAG
Looking to make your training sessions as efficient as possible? Make sure to choose the Gamma Ballhopper premium EZ tennis travel cart bag! With its small size and durable construction, this cart bag is made to be easily portable and very easy to use on the court. It has heavy-duty metal snaps that secure the bag to the corners of your travel cart's frame – making sure that all 150 tennis balls stay in one place!
---
SPECIFICATIONS AND FEATURES
durable, waterproof and lightweight material & convenient handles make it easy to carry
mesh cover keeps the balls contained
includes brake locks to keep it steady and stationary when needed
big capacity – holds 150 balls
wheels allow for easy portability
---
TOURNA BALLPORT 220
The Tourna Ballport is the ideal ball cart for teaching pros. Its frame is made of carbon steel wire making it durable and sturdy in all weather conditions.
It holds an incredible 220 balls securely in one place and can be used to store other sports equipment, like baseballs, soccer balls or pickleballs.
Legs are collapsible and lock easily, so they easily store in a car or equipment closet. The lid can be padlocked for extra security. The thick wheels and castors make it extra sturdy and durable.
SPECIFICATIONS AND FEATURES
ball carrying capacity is 220 balls
easy to move around despite its weight
has collapsible legs for easy travel
secure and easy lock system
---
GAMMA SPORTS BRUTE 325
This premium tennis ball cart is extremely durable and reliable. Its weather-resistant coating adds style to its design while protecting against rust and corrosion. Its unique locking lid is easy to use and keeps all your 325 balls secure during transport.
---
SPECIFICATIONS AND FEATURES
holds 325 balls
weather resistant
easy-locking lid
very durable
easy to move around with bolted caster wheels
under-basket tray
---
Buying Guide
---
WHY DO YOU NEED A HOPPER?
You either need really energetic students to move around and collect balls for you while you're playing. Or you need a good amount of balls readily available to you to have some type of game flow, to begin with.
And this is where the ball hopper becomes a handy accessory to have on the court! It allows you to have dozen of balls at arm's length. First, you must keep a few things in mind to make an informed decision and go about your purchase without fretting.
WHAT IS A BALL HOPPER?
The top tennis ball hoppers are a practical piece of tennis equipment that is ideal for quickly picking up and storing balls on the court without repeatedly bending to pick up multiple balls.
Its basic parts consist of a ball holder basket with a bottom that opens when the ball is pushed in, legs that can be used as handles to pick up the balls, and optional lids and/or wheels for portability.
HOW DOES IT WORK?
Tennis ball hoppers are simple to assemble and operate. When it's time to pick up the balls, the legs that keep the whole thing up can be turned into a handle. The bottom of the basket features adjustable bars that are adequately spaced to allow the balls to enter the basket when pushed down so you can push down to pick up the balls. Additionally, picking up several balls at once can save you time and effort and allow you to continue practicing more quickly.
THINGS TO CONSIDER BEFORE BUYING A TENNIS BALL HOPPER?
A tennis ball hopper's main function is to make picking up and accessing the balls as simple as possible. Let's take a closer look at the characteristics that provide easy pickup and ball access!
MATERIAL
Usually, the entire frame of a tennis ball hopper is made of heavy-duty metal, heavy-duty plastic, or a mixture of the two. Nowadays, most ball hoppers are built to be durable, sturdy and weatherproof regardless of the material.
SIZE & WEIGHT
Size and weight are also key elements. Lighter, more collapsible ball hoppers are ideal for carrying and transportation in general; larger ones typically have larger baskets that retain more balls but are heavier.
You should also think about who actually will end up using the hopper. If you have a junior player or run a tennis camp for children, smaller, lighter, and shorter ball hoppers are ideal for them in terms of height.
You should also remember that as you use them, the ball hoppers become heavier as the basket fills up with balls as you collect them. In addition to kids, seniors will also benefit from using a smaller, lightweight ball hopper.
TRANSPORTATION
A tennis ball hopper's overall size, weight, and other characteristics—such as whether or not it has a lid or wheels—generally define how portable it is. Naturally, it is much easier to move ball hoppers with lids & wheels. There are collapsible ball hoppers that are quite light and portable.
BALL CARRYING CAPACITY
How many tennis balls a hopper can hold is another essential component to take into account, aside from those that have already been stated. The capacity for a standard ball hopper is around 50-80 balls. Larger-capacity hoppers can hold approximately 150 balls. Larger hoppers will do for tennis centers, academies, or tennis clubs with larger baskets.
POPULAR BALL HOPPER MANUFACTURERS
Tourna – Tourna is best known for its tennis racquet grips. Beginning in the United States in 1975, the Tourna grip has taken the company from strength to strength up to the present day, where they produce other tennis equipment for tennis players worldwide. Tennis ball hoppers are included, of course!
Gamma – Strings were instrumental in putting Gamma on the map in 1974. They were the first company to experiment with gut within tennis strings, which later became widely used on the modern professional circuit. And now they create some of the best ball hoppers on the market!
---
Final Thoughts
We have reached the end of our quest to find the best tennis ball hopper! We hope we were able to assist you in weighing your options for which hopper to purchase. Manufacturers' standards for ball hoppers are usually relatively high, so as long as you do some research before investing, you should be fine. Remember to consider what you'll primarily use your hopper for. This will significantly reduce your options. Good luck, and we'll see you on the courts!
---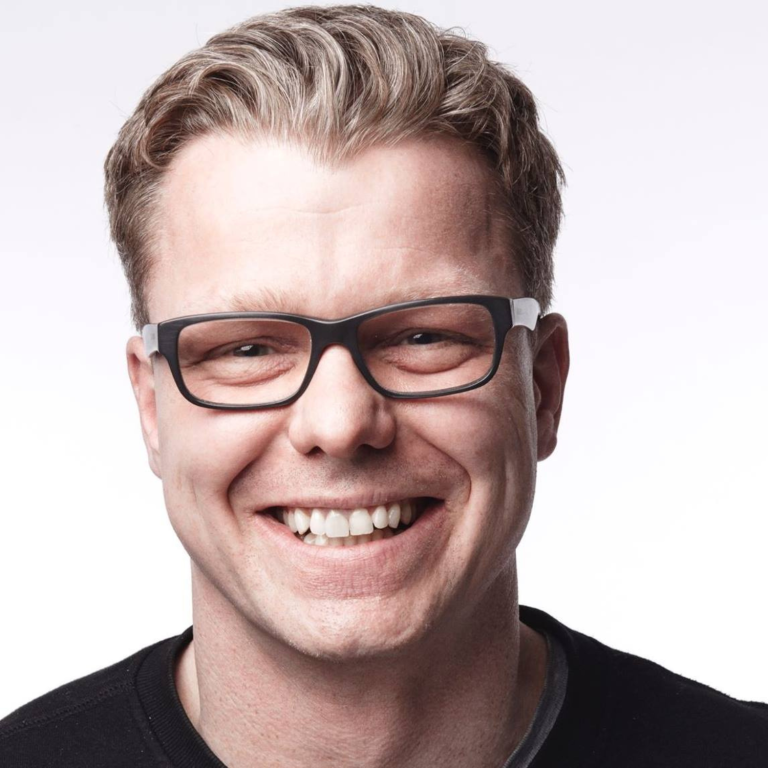 Christoph Friedrich is a German tennis player and coach currently residing in Oakland, California. He began his tennis journey at the age of eight and has since dedicated his life to the sport. After working as a tennis coach and hitting partner in New York City for eight years, Christoph decided to share his knowledge and experience with tennis players around the world by creating the My Tennis Expert blog. His goal is to make tennis education accessible to everyone and help players select the best equipment for their game, from racquets and strings to shoes and overgrips. Christoph's extensive research and expertise in tennis technology make him a valuable resource for players of all levels.