Want to know what college tennis coaches look for when they recruit players? Read this article to see what they're looking for!
You probably have many questions about the procedure if you're trying to get recruited to play college tennis. Where do I begin? What can I expect? What can I do to increase my chances of being recruited? We will cover everything you should know about the recruitment process.
Universal Tennis Rating
Before anything else, it's critical to understand and know your exact Universal Tennis Ranking (UTR). One of the first questions a coach will ask you is your playing ability, which is reflected in your UTR. By comparing your UTR rating to those of the current college roster holders to see how you compare, knowing your UTR can also help you determine the college competition, you are currently prepared for.
It's also important to remember that each school has its recruitment procedures. While some colleges' recruiting procedures are very formal, others are much more casual. To know what to expect, research the recruiting practices of the tennis programs you are interested in.
You can do some things to increase your chances of being recruited, though there is no surefire way to guarantee it. These include participating in USTA-approved competitions, attending college tennis camps, and keeping active on social media (coaches are increasingly using social media as a tool for recruiting).
Collegiate Tennis Camps
Attending a college tennis camp in the summer will surely help you advance your tennis skills. High-level high school athletes can train, learn, and develop at these camps, held nationwide by NCAA schools. By attending a camp, college players can observe how college coaches conduct their practices firsthand. Your technical and tactical skills, strength, and fitness in tennis will be the main topics of each day's sessions.
You will gain invaluable insight into what it takes to compete at the collegiate level, thanks to this experience. Additionally, you'll interact with top athletes from all over the nation and learn everything there is to know about college coaches and their patterns. Don't pass up this wonderful chance to raise your game. You can take it to the next level this summer by attending a collegiate tennis camp!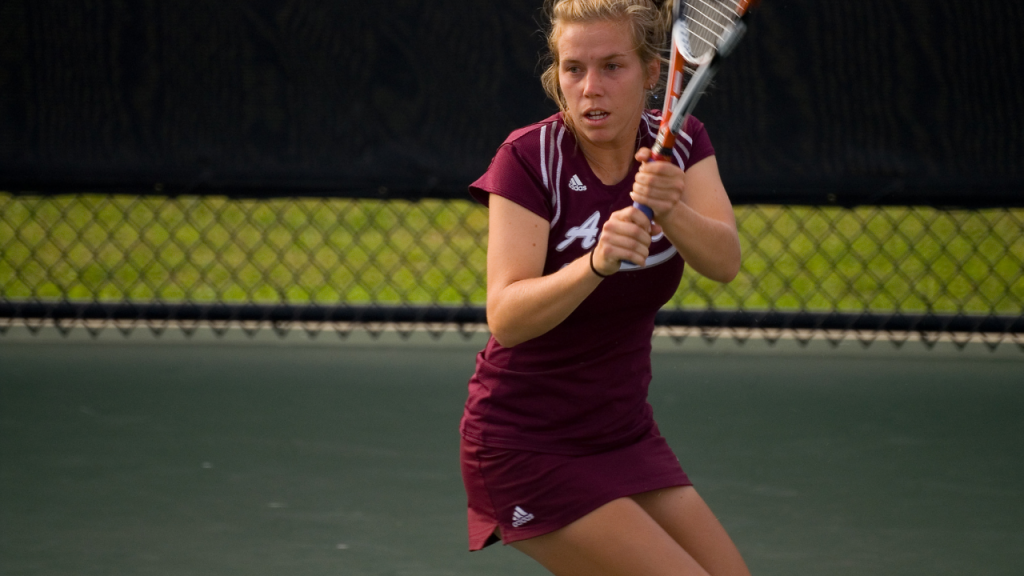 Attend the Right Tournaments
Attending the right tournaments is vital if you're serious about playing for a solid college tennis team. Attending the top tournaments is a great way to jumpstart the recruiting process because college coaches frequently use these events to evaluate prospective recruits. But it's important to research before making travel arrangements for the tournament.
Determine the tournaments in which the coaches from your top-choice tennis programs will compete, then register for those tournaments. And once you're confirmed for a few of these tournaments, spend time researching who of the coaches attended the previous year. Send them an email if you see any coaches from your target schools there and let them know you'll be at the tournament and would love to connect.
Boarding Schools
Certainly, boarding schools can benefit student-athletes in several ways as they prepare for collegiate competition among strong college tennis teams. A boarding school student-athlete will gain access to committed coaches, college placement advisors, regular competitive matches and a schedule that simulates the collegiate setting. This will enable them to become more accustomed to the level of opposition they can expect at the next level.
Intercollegiate Tennis Association & Tennis Recruiting Network
Although the recruiting process for tennis can seem mysterious and challenging to understand, there are many resources available to assist you in determining where you fit in. The Tennis Recruiting Network, a comprehensive database of college tennis programs and recruits, is a great place to start. You can search for schools based on your location, skill level, amount of scholarships available, and other factors.
Additionally, the website offers articles and suggestions on topics ranging from picking the right college to negotiating your financial aid package. Another excellent resource is the Intercollegiate Tennis Association (ITA), the governing body of college tennis overseeing men's tennis and women's varsity tennis at all levels. This way, you can eliminate the guesswork in selecting the ideal tennis program with little research.
First Impression
Making a good first impression is one of the most crucial elements of tennis college recruitment. Reach out to the coaches at the best tennis colleges you are interested in once you have identified them. Don't forget to indicate that you would like to join the team.
Have your GPA, UTR, ranking, and win history available when you call. Be courteous and succinct when emailing; include your athletic resume, a highlight video, and a transcript. Let them know that the institution is a top choice for you. Lastly, if the school's website has a recruitment form or questionnaire, fill it out! There might be crucial questions that will set you apart from the other recruits.
Right Questions
Maintaining the relationship with college coaches as soon as you start communicating with them by sending them updates on your abilities, team accomplishments, and academic progress is crucial. To demonstrate your genuine interest, you should also use this chance to ask questions about the college and its tennis team. You'll have a better chance of being recruited by the school during your senior year if you do this.
Honesty
Don't lie to coaches. Inform the coach if a certain school is not of interest to you so they can direct their attention elsewhere, which brings me to my next point. Don't put off starting your college search until the last minute. Having your list of colleges finalized by your sophomore or junior year of high school is important because that's when coaches typically begin recruiting players.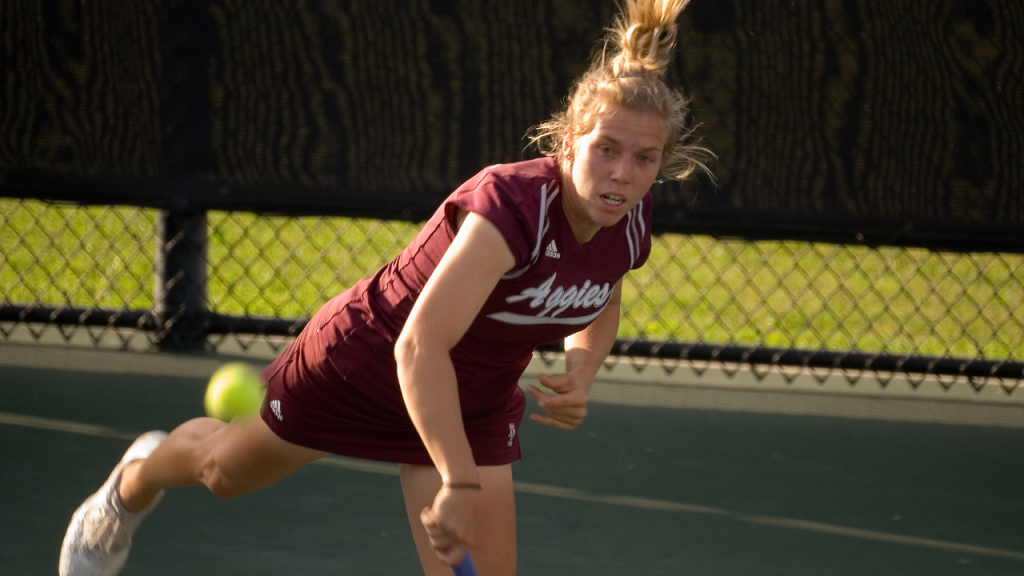 Start the Process Early
First and foremost, it's important to start early. As early as your first year of high school, you can start putting together your recruiting profile and highlight/skills video. While coaches can't get in touch with you until before your junior year, starting early will enable you to get off to a fast start and catch the attention of as many coaches as possible.
Additionally, it's crucial to research the tennis universities recruiting procedure and comprehend NCAA guidelines. This will guarantee that you are knowledgeable about the specifics of the procedure and do not unintentionally break any rules.
Tennis Recruiting Video
Athletes with talent are always sought after by coaches. Watching recruiting videos is one way they find recruits. With the help of these videos, coaches can assess a player's skill set and decide whether they would be a good fit for their team. Any athlete hoping to get coaches' attention must produce a compelling recruiting video. Here are some guidelines for creating a great recruiting video:
Look Profesh:
Use clear, professionally shot footage of your practice or tournament matches.
Edit Your video:
A professionally edited video will enable you to tell your athletic story and better convey your personality to coaches. Include any honors or accomplishments you've received.
Capture footage:
Recruits should use an iPad, tablet, or a professional camera to record their hitting during practices and matches. To see where the ball is on the court, footage should be taken from a high vantage point. Shoot wide enough to see the whole court.
Try to get 15-25 clips that exclusively show the player's movement without showing the rest of the court. The video should start with the best hitting moments to excite the coach and then move on to clips of the athlete performing the skills coaches are most interested in evaluating.
Promote Your Video:
Once you've finished it, upload it to the recruit's NCSA Recruiting Profile and YouTube. Title the video "[Full Name] Tennis Recruiting Video Class of 20[YY]" on YouTube and include a link to the recruit's profile in the description.
Length
Tennis recruiting videos should be no longer than 3-4 minutes. It's critical to start with the recruit's best clips highlighting their skill set.
Key Points
Include the following when filming yourself rally:
Ten forehand strokes and ten backhand strokes
Ten forehand volleys, ten backhand volleys
Twenty serves, ten from each side of the court, five overheads
ten serve returns (5 on each side of the court)
Point play or match footage should emphasize:
Acceleration, agility, and endurance
Point establishment and execution
Presence on the court
Make It Easy for Them to Recruit You
It can be difficult to approach coaches, but there are some things you can do to make yourself an appealing recruit. First and foremost, give the coach all the information they require to evaluate your abilities. This includes a highlight or skills video, an extensive recruiting profile, your and your coaches' contact information, the results of your entrance exam, and, if available, your high school transcript.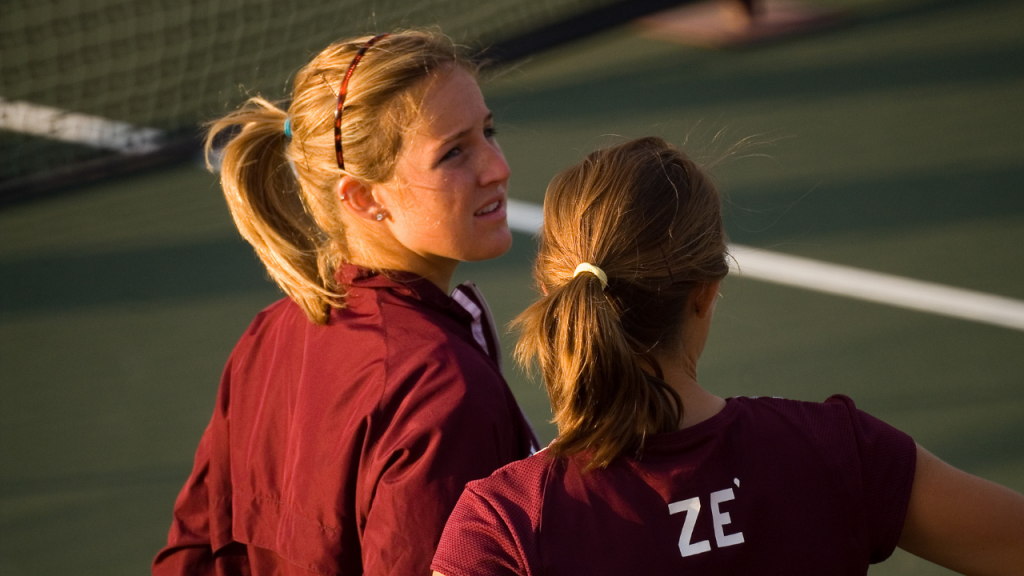 Second, remember that coaches are assessing both your tennis prowess and your capacity to handle the rigorous academic requirements of the college. Make sure the details give a complete picture of you as a student-athlete. Finally, don't be hesitant to contact several coaches at other schools. You have a better chance of finding the ideal fit with more options.
Campus Visit
A recruiting campus visit to a college tennis program is a great way to get a sense of the program and decide if it might be a good fit for you. Use your time on campus to meet the coach, tour the facilities, and learn about the team's culture.
Plan a hitting session with a current teammate if you can. This will allow you to compare your play to theirs and also get a sense of their coaching philosophy. Ask questions about the admissions procedure and the curriculum because these are crucial considerations when selecting a college.
Finally, put your attention on coming across well and being humble. Recruiting for college tennis is competitive, so making a good first impression is essential. Again, thoroughly researching a program can ensure the best choice for your future.
Keep Your Grades Up
A strong academic record and high entrance exam scores demonstrate to a coach that you'll be able to handle the course load in college, making you a more appealing recruit.
Furthermore, good grades can help you earn academic and athletic scholarships. This is especially useful for NCAA Division 1-3 schools, which do not offer athletic scholarships but have hundreds of women's tennis teams and plenty of academic scholarship money to award. So, if you want to play tennis in college, hit the books and the courts!
Parents' Involvement
What level of parental involvement in the college tennis recruiting procedure is ideal? Remember that the student, not the parents, will attend college and play on the team. Forming a strong relationship between coaches and recruits is critical in the process and will hopefully help the student choose the best school for him/her.
Furthermore, coaches will be impressed with the student's initiative, which coaches look for when recruiting student-athletes for their teams. Keeping all of this in mind, parents in tennis should be present to support and guide their children through the process – not to run it!
Both players and coaches always appreciate parental encouragement and support. However, remember that this is a critical time in any student's life. Throughout college, he or she is essentially maturing into an adult. As a result, parents should encourage their children to take responsibility for their schedules and actions.
When parents step in and take on too much responsibility for their children's development, they hinder their child's development. This is an excellent question to ask a college coach during recruitment. Some teams have very specific parent policies.
Final Thoughts
Although the hiring process can appear intimidating, it's crucial to remember that no one approach fits all situations. You'll give yourself the best chance of being noticed by your top-choice schools if you stay proactive and involved, invest the time to demonstrate your abilities, and play the game you love.
There are approximately 900 college tennis programs in the United States! Most college tennis teams will have eleven or twelve players per gender. There is something for everyone! We hope this information was useful, and we wish you luck on your quest to play collegiate tennis.
FAQs
Do College Tennis Players Make It to The Professional Level?
Many top-ranked collegiate players become professional tennis players after three or fewer years and can frequently negotiate a deal to return and complete their degrees at some point in the future. Lastly, college tennis can help burnt-out athletes who have spent their entire lives training to rediscover their love and passion for the game.
How Difficult Is It to Obtain a Tennis Scholarship?
The short answer is very. To begin with, getting a scholarship in any sport is difficult. In 2015/16, slightly more than 7% of high school athletes (roughly 1 in 14) went on to play varsity sports in college. Approximately 2% of high school athletes (1 in 50) went on to compete at the NCAA Division I level.
When Does College Tennis Season Begin?
College Tennis is in spring, with its official start in January. The National Championship match starts in May, ending later that month.
Which Schools Have the Best Tennis Program in The Country?
Stanford; UCLA; University of Southern California USC; Wake Forest University; University of Georgia; Ohio State; University of Virginia; University of Texas at Austin; University of California, Berkeley; University of South Carolina and the University of Florida.
How Many NCAA Divisions Are There?
3 divisions were created in 1973 to align like-minded campuses in the areas of philosophy, competition and opportunity.
Extras Resources
Check out the USTA page for additional info on the recruiting process.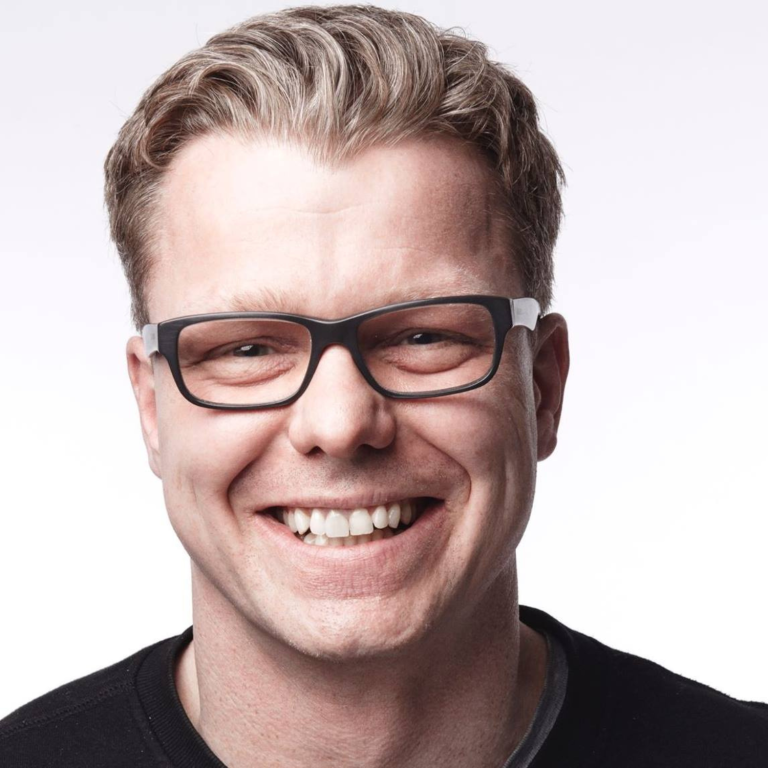 Christoph Friedrich is a German tennis player and coach currently residing in Oakland, California. He began his tennis journey at the age of eight and has since dedicated his life to the sport. After working as a tennis coach and hitting partner in New York City for eight years, Christoph decided to share his knowledge and experience with tennis players around the world by creating the My Tennis Expert blog. His goal is to make tennis education accessible to everyone and help players select the best equipment for their game, from racquets and strings to shoes and overgrips. Christoph's extensive research and expertise in tennis technology make him a valuable resource for players of all levels.