Are you a beginner tennis player looking for the perfect racket to help you ace your game? Look no further!
We've scoured the market for the top-rated rackets that are perfect for new players just starting out. With so many brands like HEAD, Babolat, Wilson, Yonex, Prince, and more, it can be overwhelming to choose the right one. Don't worry, we've got you covered!
We'll help you identify the best beginner tennis racket for your needs. Get ready to serve up success with our carefully curated list of the best tennis rackets for all types of beginners.
The 11 Best Tennis Rackets for Beginners
Babolat Pure Drive
Babolat takes the legendary power and spin of the Pure Drive franchise and puts it in a more comfortable and forgiving head size with this racket. The Pure Drive is ideal for both beginner and intermediate players.
This racket's explosive acceleration for spin and power on the court makes it a dangerous weapon from the baseline. It also has excellent all-court mobility, making it ideal for running down tough shots, attacking and finishing points at the net. The Pure Drive remains one of the best options for players looking for a light, explosive racquet.
Head Graphene 360+ Speed
While this is not the lightest tennis racquet on this list, it is the lightest tennis racquet with a 100-sq. in face. However, these features make it a great option for beginners who intend to get more serious with their game.
The racket has a fast feel and spin potential. The Head Graphene 360 Speed MP is easy for many players seeking a maneuverable, spin-friendly option.
Wilson Blade 104 V8
Most beginners want to improve their swing, gain better ball control, and hit consistent, powerful shots. In a nutshell, they want a racket that gives them more feel. In the case of this racket, the larger head size of 104 sq in. provides a larger sweet spot for beginner players without sacrificing control.
In addition, a wider 16—19 string pattern produces a lot more spin and pace. As a result, this racket excels in several key areas, including control, feel, power, and spin. It's a very maneuverable racket with a thinner beam and a narrower throat, which allows for more controlled shots with finesse, such as drop shots, lobs, and volleys, making it a great option for more aggressive players.
Babolat Pure Aero Team
The Babolat Pure Aero Team is an excellent choice for beginning players looking for a tennis racket with extra control that will be useful even after they have progressed past the beginner stage. The Pure Aero Team has a slightly smaller racket head than most other rackets, so players who plan on playing tennis competitively in the future may prefer this version.
This racket is an excellent choice if you want a racket with good power and spin, thanks to its lightweight graphite frame. Because of its lightweight frame, it will be easier for players to generate the racket head speed required for both pace and spin. There's no doubt that if you are a beginner, you want to get this frame on your list to demo.
Yonex Ezone Feel
Yonex's EZONE Feel offers an impressive combination of speed, spin, and controllable power. In addition to providing an easy learning curve for beginners, this light and user-friendly racket is ideal for the early intermediate player looking for a maneuverable racket.
Despite lacking the raw power of a larger racquet, the EZONE Feel's 102 sq-in head provides an ideal balance of power and control. To conclude, with the EZONE FEEL, Yonex has built a light, comfortable racquet with very good all-around playability. Improving tennis players looking for simplicity will enjoy this one.
Wilson Clash 108 V2
The Clash is a unique beginner tennis racket that offers comfort without sacrificing performance. It strikes a balance between power and control, making it an ideal choice for beginners. With an extended 27-inch frame and a large 108 sq-in head, this starter racquet is easy to play. If you're looking for maximum comfort, the Clash is an outstanding solution to try.
Wilson Clash 100 UL
Are you ready to experience a true game-changer in tennis racket technology? Look no further than the Wilson Clash racket series! This revolutionary line of rackets has received widespread praise for its exceptional comfort and impressive performance, making it the perfect choice for players of all levels.
Designed to provide a unique balance of power and control, the Wilson Clash is perfect for beginners who want to learn and improve their game. With its lightweight and comfortable design, it's easy to use and won't weigh you down. But don't be fooled by its size – the Clash still delivers an impressive power boost and exceptional control.
Whether you're just starting out or looking to up your game, the Wilson Clash racket series is the perfect choice for players who demand comfort and performance. Try it out today and experience the difference for yourself!
Yonex Vcore 100L
Aside from its high quality, the Yonex Vcore 100L ticks all the boxes for beginners. It has a 100 sq. in. frame and a 7% larger sweet spot than previous models to help you increase your shot frequency and accuracy.
The frame's graphite material is also a nice touch, as graphite is naturally lightweight and absorbs shock well, allowing you to swing the racket freely. This racket is a great fit for beginners looking for more power and control at the same time.
Wilson Hyper Hammer 5.3
Wilson has created this great racket in their hammer series for players who want a balance of control and power. This racket has a tighter string pattern (18—20) than most beginner rackets (110 square inches). It's a lightweight racket at 9.8 ounces, allowing you to better place your shots.
The Wilson Hammer wouldn't be the right racket for an advanced or upper-level intermediate player. Still, it is a great beginner racket that will allow you to improve your game for years to come.
---
Prince Ripstick 100 300G
The Prince Ripstick is a good addition to the list with its unique design and characteristics similar to the Babolat Pure Aero. The frame has O ports, which are different grommet designs that aid in comfort and cause the tennis strings to move more, which aids in spin production.
This racket is fun to play with its fairly thick beam and suited best for a player who wants to go out there trying to hit the felt off the ball (that would also explain the name Ripstick). You should be a beginner with aspirations of becoming an intermediate implementing a topspin heavier game.
Head Ti. S6
The Head Ti. S6 is widely regarded as one of the best beginner tennis racquets, which is not surprising. Its graphite and titanium frames make it lightweight and easy to move around the court. Its 115-square-inch head is ideal for beginners because it provides a large surface to hit the ball. In addition, it's very light at 7.6 oz, allowing for quick turns and movement.
Another exciting feature is its extra-long handle, 27.75 inches long, a feature you don't see a lot with tennis racquets' it gives you more reach and can be a great asset, especially in the beginning. This relatively inexpensive racquet incorporates the ideal balance of power and lightweight, an important feature for those learning to play tennis.
Also, check out the Best Tennis Racket For Intermediate Players!
Best Beginner Tennis Rackets – a Complete Buying Guide
The prospect of purchasing a new racket when you first start playing tennis can be quite daunting, as numerous brands claim to be the best in the business. In addition, you may get overwhelmed by the jargon used unless you are a professional player.
When choosing the best tennis racket for a beginner, I'm here to tell you there is no 'best' option, but there are many ways to help find the best fit for you. This buying guide will identify key racket specs you should consider when shopping for a racket.
Brand
To begin, make sure you are making your purchase from a reputable brand which shouldn't be too difficult, given the abundance of high-quality tennis brands available these days, many of which are used by quite a lot of pros.
That being said, doing brand research before committing to a product is always a good idea. For this article, we only picked brands with a good reputation in the industry and products well-liked by customers.
Size
The racket head size is an important factor to think about when shopping for a beginner racket. We suggest that beginners look for rackets with larger heads, anywhere between 100 to 110 sq in. These are more forgiving and provide a larger sweet spot when hitting a tennis ball.
Weight
According to many experts, tennis rackets for beginners should be lightweight (between 240g-280g). Players learning how to play will also be learning new techniques, and by absorbing the shock of making contact with the ball will find they are using new muscles – or at least using their muscles differently. A lighter racket will aid them in learning these new movements while limiting aches and pains.
Grip
Knowing your grip size will help you control and hold the racket well. For instance, if your grip is too small, it can cause the racket to twist in your hand, which can cause wrist and elbow issues (tennis elbow). On the other hand, if the grip is too big, it can limit your wrist movement and make it hard to impart speed and spin on the ball.
To find the correct grip size for you, have your hand open, fingers extended, align the ruler with the bottom lateral crease of your palm and measure to the tip of your ring finger. Next, take a size conversion chart to see what number of grip size you have.
Balance
The racket balance is typically measured from the butt cap to the tip of the frame. As most of the racket's weight is in the handle, a head-light racket feels lighter, making them easier to maneuver and great for beginners.
Demo
Any local tennis shop and online retailer allows you to take rackets home (1-2 weeks) for not a lot of money to try before making a buying decision. I have played tennis for 34 years now and can say for certain that demoing rackets is the best way to determine if a tennis racquet feels good and ensure you get one you like.
FAQS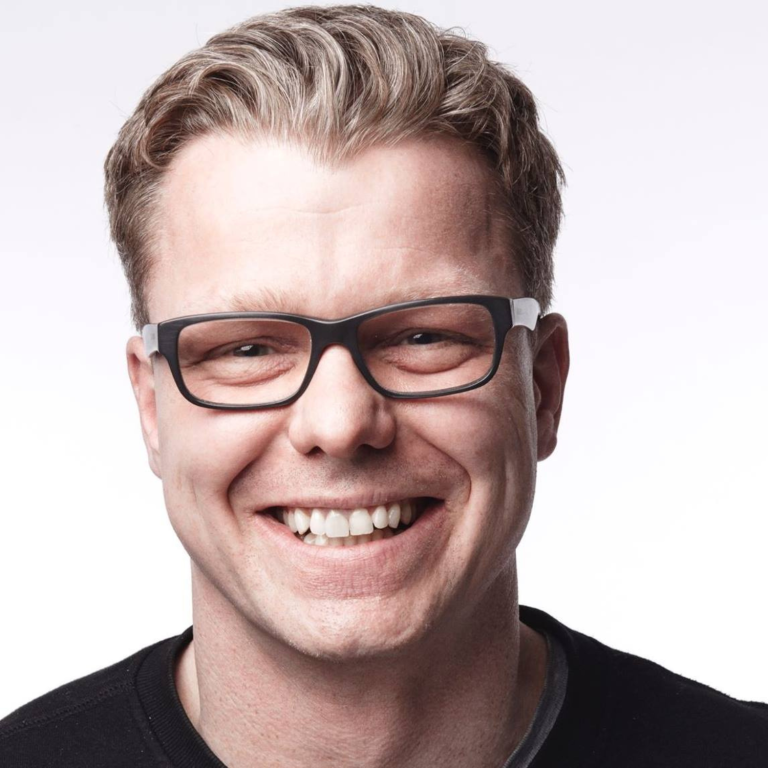 Christoph Friedrich is a German tennis player and coach currently residing in Oakland, California. He began his tennis journey at the age of eight and has since dedicated his life to the sport. After working as a tennis coach and hitting partner in New York City for eight years, Christoph decided to share his knowledge and experience with tennis players around the world by creating the My Tennis Expert blog. His goal is to make tennis education accessible to everyone and help players select the best equipment for their game, from racquets and strings to shoes and overgrips. Christoph's extensive research and expertise in tennis technology make him a valuable resource for players of all levels.