Want to play tennis with someone new? The tips in this article will help you find tennis partner(s) near you in a jiffy.
It's always nice to have someone to hit with if you're a tennis fanatic like me. Playing with other tennis players makes the game more enjoyable and challenging, whether you're a beginner or an advanced tennis player whose won multiple Grand Slams. Don't worry if you don't know anyone who plays tennis near you—there are plenty of ways to find a tennis partner.
I will review some tried and true methods for finding someone to hit with. So keep reading and start looking for your ideal tennis partner right away! However, let's clarify a few things first before I give you all the tips and tricks on how to find a tennis partner near you.
Why Is Having a Hitting Partner Important?
When it comes to tennis, practice and repetition are everything. And playing tennis with others is one of the best ways to do that. A hitting partner can provide an excellent opportunity to improve and practice your shots, technique, and yes, your rhythm.
You can focus on what you need to work on without fear of losing points or a match which can be very important to many of us who can get tight in tense moments. The atmosphere during a practice hit is much more relaxed, and you can get immediate feedback without fear of repercussions.
Aside from having a regular partner to hit with, having multiple tennis partners to train with regularly is extremely beneficial. Playing tennis against different styles can teach you how to adapt your game to different challenges on the court.
If you're used to playing with an aggressive player, you might be surprised to face a more defensive-minded player in a tournament or local league match. You'll be better prepared to handle any challenges that come your way on the court if you mix things up, have a different look, and play with a variety of tennis partners.
Local Tennis Club
Ask to meet the local pro or director from one of your local tennis clubs to see if they can refer you to someone who is also looking to play tennis with someone else. Let them know your skill level (intermediate, advanced, 2.0-4.5, etc.), and pros will be glad to have someone for their students to practice with.
Another option is to ask if there's someone who is willing to split semi-private lessons as this reduces the cost and automatically gets you a training partner/tennis buddy. If you're looking for some regular tennis partners, joining a local tennis club is a great option.
You can sign up for weekly tennis lessons, and doubles game or participate in organized tournaments at most clubs. This is a great way to find tennis partners of similar skill levels and get some competitive matches in. Plus, most clubs offer social events like BBQs and potlucks, so you can also get to know your fellow club members off the court.
Even if you do not wish to join the club, they will frequently allow you to post your information on an internal bulletin board to let others know you are looking, and you may be able to join as a guest.
Local Clinics, Group Lessons & Cardio Tennis
Local clinics at high schools, community centers, cardio tennis classes, and any other type of group tennis will introduce you to dozens of other players. Yes, you must be a little bold and request a game.
Tennis "courtship" is frequently just dating (see if your styles match, are you both punctual, do you prefer to play on the same type of tennis courts? ), but watching someone hit in a group setting will often answer many of these questions for you.
Meet Potential Partners At Tournaments
Tennis tournaments can be a great way to meet potential practice tennis partners. There are typically a wide variety of players at tournaments, so you're sure to find tennis players at the same level. Moreover, most tournament players are looking for additional partners to help them prepare for future competitions.
As such, approaching players at tournaments and asking to hit with them is a great way to meet potential tennis partners. In short, tennis tournaments offer a great opportunity to find partners. So if you're looking for someone to hit with, check out your local tournament scene.
Participate in USTA Leagues
USTA Leagues is a nationwide program that organizes tennis competitions for players of all skill levels. You can search for leagues in your area by visiting the USTA website. Once you find a league that looks like a good fit, you can register and pay the team fee online. After that, you'll be able to compete in matches against other players at your playing level. USTA Leagues is a great way to meet new people and improve your skills.
The governing body of tennis in every country provides opportunities for people of all skill levels to find tennis partners and play tennis. For example, the USTA offers leagues and tournaments for players of all ages and abilities, from beginners to professionals. In addition, they offer programs designed to help people meet other players and find compatible partners.
Becoming part of a league or team will ensure you find a tennis partner on your playing level. As part of their mission to grow the sport, these governing bodies can help you connect with other tennis enthusiasts in your area. So whether you're a beginner or a seasoned pro, don't hesitate to get involved with your local governing body and start playing tennis today.

Craigslist & MeetUp
Two great places to start are Craigslist & MeetUp. On Craigslist, you can search for local tennis partners by using the search function. Type in "tennis partner," your skill level (3.0, 3.5, 4.0, etc.), and your location, and see what comes up. You may have to weed through a few posts that aren't relevant, but there are usually quite a few people looking for tennis partners.
MeetUp helps people connect with others who share their interests. There are usually quite a few different tennis groups in most cities, so you should be able to find tennis partners that are a good fit for you. Joining a group is also a great way to meet other people who share your interest in tennis, making playing tennis even more enjoyable.
Tennis Players – Only Websites
There are numerous tennis websites dedicated to assisting you in finding tennis partners, coaches, teams, and other resources. We've collected the most established ones for you.

Global Tennis Network
It's an online directory of tennis players from all around the world. If you're looking for a tennis partner, you must sign up for a free account and create a profile. Once your profile is created, you'll be able to search for other players by location, skill level, and interest.
You can also message other players directly through the site. So whether you're looking for someone to hit some balls with or you're looking for a serious competitive partner, the Global Tennis Network is a great place to start your search.
Play Your Court
Play Your Court is a tennis partner-finding service that connects players of all levels with others in their area looking for partners. All you need to do is sign up for an account and enter your zip code. Then, you'll see a list of potential partners, their skill levels, and availability.
You can also read reviews from other members to get an idea of what they're like. So whether you're a beginner or a seasoned pro, Play Your Court can help you find the perfect partner for your next game.
USTA
The USTA has a wealth of resources to help you connect with other local tennis players in your area. The USTA's online community forum is a great way to connect with other players. Here, you can post a message looking for players in your area or browse posts from other members.
You're sure to find tennis partners in no time with a little effort! As it is their mission to grow the sport they also help you to find coaches, offer tournaments, leagues, clinics, and much more tennis-related activities
Tennis Partner Finder Apps
If all else fails, go to your phone's app store and look for tennis apps to see which ones work for you. TennisPAL, Tennis League Network (also available on Android), and PlayYourCourt are the apps that you might want to look into, as they have many active members and positive reviews.
Hire A Professional Hitting Partner
While some players may feel they can improve their game by playing with friends or family, hiring a professional hitting partner can provide several benefits:
Professional hitting partners are experienced players who can offer feedback and help you identify improvement areas during hitting sessions.
They can provide a consistent level of play, which can be difficult to find among friends and family members.
They can help to keep you motivated and focused on your goals.
While there may be a cost associated with hiring a professional tennis hitting partner, the benefits can be well worth the investment for ultimate tennis success.

Walls and Ball Machines
The two most popular methods of practicing alone are against a wall and with a tennis ball machine. A tennis wall can be a great tool for practicing your strokes. The repetition of hitting the ball against the wall can help you to develop a consistent stroke. The wall provides a consistent bounce, which can help you to improve your timing and footwork. However, there are some limitations to using a wall to practice your tennis strokes:
You can only hit the ball in one direction. This can make it difficult to practice shots that require cross-court placement.
The ball movement isn't very realistic.
Hitting against a wall can be repetitive and monotonous.
Walls cannot simulate the movement of a real tennis opponent.
A tennis ball machine, on the other hand, can provide a more varied and challenging practice session. They provide a more natural ball movement and sense for the tennis court than a wall. A ball machine can be used to make the same shot repeatedly. This allows you to focus on your form and technique without worrying about making mistakes.
In addition, a tennis ball machine can be programmed to simulate different types of shots, including topspin, backspin, and lobs. This makes it ideal for practicing a variety of different strokes. A tennis ball machine is a great tool for tennis players looking to improve their game.
FAQs
What Is a Paid Hit on UTR?
The paid hits service is designed to connect one with the best hitting partners in your area. They screen all their players to ensure they are experienced and knowledgeable and only work with players they would trust to hit with themselves.
They know that finding a good sparring partner can be difficult, so they've made it easy for one to find and book sessions with the best tennis players in your area. Paid hits are a great investment for any player looking to take their game to the next level.
What Is a Professional Hitting Partner in Tennis?
The hitting partner's job is to imitate the next opponent's movement in a match. This allows the player to get used to the movement and speed of their next opponent. Professional players often use hitting partners to prepare for tournaments.
Amateur tennis players can also use them to improve their game. Hitting partners can be hired from tennis clubs or from private companies that specialize in providing them.
What Makes a Good Professional Hitting Partner?
They research the next opponent and then emulate it as much as possible in practice sessions ahead of that match. This allows the player to get a feel for the type of shots he might face and so can adjust his game if needed.
How Much Do Professional Tennis Hitting Partners Make?
The national average salary for a Hitting Partner is $58,000 annually in the United States.
Final Thoughts
Finding a good tennis partner can be difficult, but it's worth the effort. Professional hitting partners can help you improve your game, and some services can connect you with the best players in your area.
Don't be afraid to approach anyone you meet while playing because most tennis players always look for new games or challenges on the court. With a little effort, you can find the perfect partner to help you take your game to the next level.
Extra Resource
Read this great article here on the life of professional hitting partners for players like Serena Williams or Sloane Stephens. It's filled with interesting insights into these men and women only a few people know of but are instrumental to a star player's success.
If you liked this article, please also check out our article on to find adult tennis lessons and how to find tennis courts near you.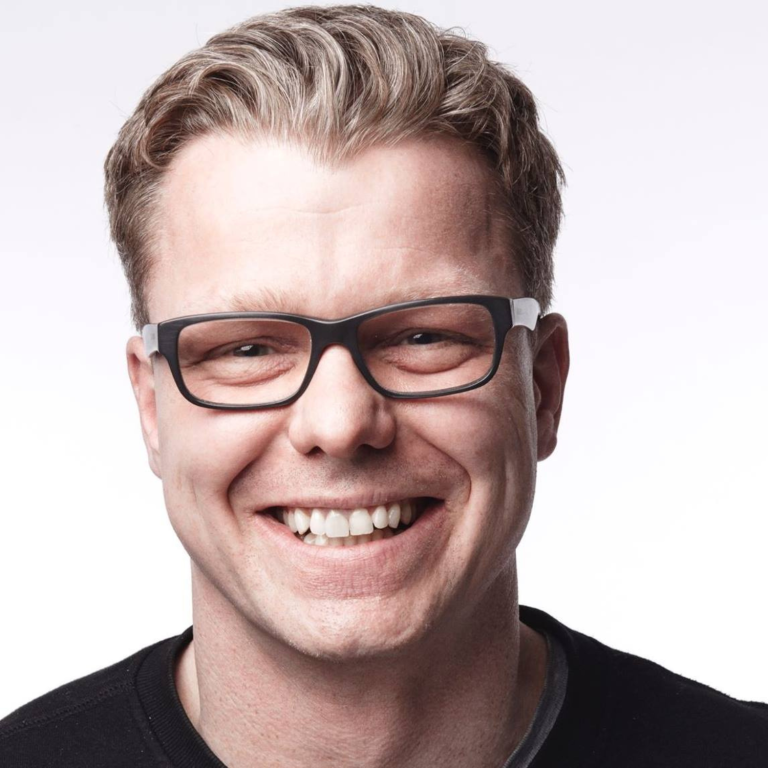 Christoph Friedrich is a German tennis player and coach currently residing in Oakland, California. He began his tennis journey at the age of eight and has since dedicated his life to the sport. After working as a tennis coach and hitting partner in New York City for eight years, Christoph decided to share his knowledge and experience with tennis players around the world by creating the My Tennis Expert blog. His goal is to make tennis education accessible to everyone and help players select the best equipment for their game, from racquets and strings to shoes and overgrips. Christoph's extensive research and expertise in tennis technology make him a valuable resource for players of all levels.