There are numerous tennis organizations and governing bodies in the tennis world. We will cover some of the most notable tennis organizations in the article for you below.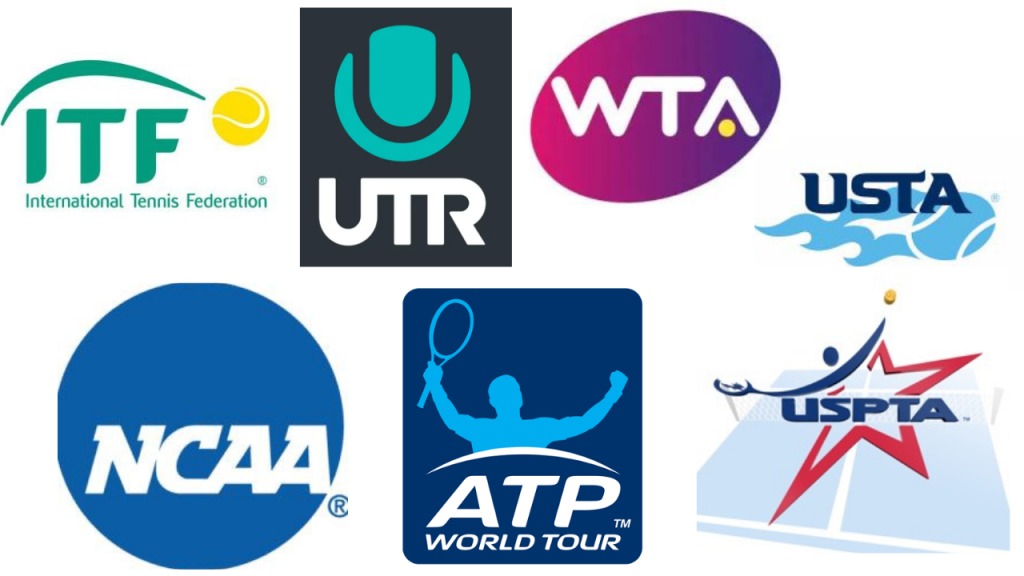 ---
Because the game is played all over the world, it takes a lot of cooperation among various groups to make the sport available to as many people as possible while also upholding the laws of the game. However, keeping track of which tennis organization is in charge of what can be tricky! Some of the most notable tennis organizations in charge of our sport are as follows:
---
Quick Navigation
---
US Tennis Association (United States Tennis Association)
The United States Tennis Association is the country's national governing body for tennis. It is a non-profit organization with over 700,000 members that invests 100% of its profits in promoting and developing tennis from the grassroots to the professional levels.
---
USPTA (United States Professional Tennis Association)
The USPTA provides professional tennis teachers and coaches with certification and professional development. In addition, the organization promotes excellence in the tennis industry and has approximately 13,500 members in the United States.
---
ITF (International Tennis Federation)
The International Tennis Federation governs world tennis, wheelchair tennis, and beach tennis. It was formed in 1913 by twelve national tennis associations, including the International Lawn Tennis Federation. As of 2016, it was affiliated with 211 national tennis associations and six regional associations.
---
ATP (Association of Tennis Professionals)
The ATP is the primary governing body for men's tennis. Donald Dell, Jack Kramer, and Cliff Drysdale founded it in 1972 to protect the interests of professional tennis players. In 2005, the ATP will have hosted 64 events in 31 countries.
The world's best athletes compete in the most intriguing locations, from Australia to Europe, the Americas, and Asia. The prestigious Tennis Masters Cup, hosted in Shanghai, China, is the year-end final, with the opportunity to achieve the World's Number 1 ranking.
---
WTA (Women's Tennis Association)
The Women's Tennis Association is the primary organizing body for professional women's tennis. It governs the WTA Tour, the world's professional tennis tour for women, and was established to ensure a brighter future for women's tennis.
---
NCAA (National Collegiate Athletic Association)
The NCAA is a non-profit organization that governs student-athletes at 1,268 North American institutions and conferences.
---
UTR (Universal Tennis Rating)
The Universal Tennis Rating (UTR) is the gold standard for all tennis players worldwide, reflecting their current skill level based on actual performance. It is the only tennis ranking system in the world that is completely based on performance, with all players rated on the same 16-point evaluation system.
Professionals, university players, youngsters, and recreational players all use UTR in the tennis world. In addition, it is the only tried-and-true scoring system that lets you track your progress in real-time.
---