Find the right tennis elbow brace to keep your elbows healthy and flexible. In this guide, you'll find the best options on the market!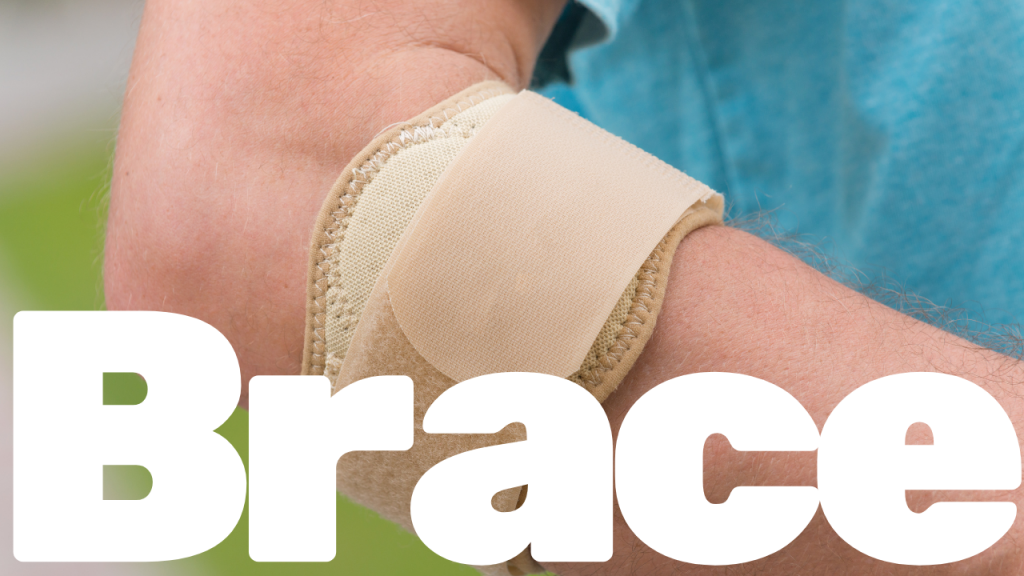 ---
Tennis elbow, also known as lateral epicondylitis, is a painful condition that affects the outer part of the elbow and is caused by repetitive motions of the forearm and wrist. Tennis players, in particular, are at risk of developing this condition due to the repetitive motions involved in playing the sport.
One of the most effective ways to alleviate the pain and discomfort associated with tennis elbow is through the use of an elbow brace. These braces work by applying compression and support to the affected area, helping to alleviate pain and reduce inflammation.
In this article, we will be reviewing some of the best tennis elbow braces specifically designed for tennis players suffering from tennis elbow. We'll take a look at the features and benefits of each and help you choose the best option for your needs. Whether you're a seasoned pro or a weekend warrior, an elbow brace can be a game-changer in helping you to continue playing the sport you love without pain. So, let's get started!
---
Quick Navigation
---
Top Pick
Runner Up
Contender
---
---
Best Overall
This brace is my personal top pick. It's comfy, supportive, and incredibly light – the stretchy, breathable fabric moves with you as you exercise, and the plush gel pad inside provides both comfort and compression. The Neoprene strap keeps it snug and secure, and the Velcro closure makes it easy to fasten and adjust. Overall, it's a great option for anyone looking for an elbow brace that's comfortable, supportive, and easy to use.
---
Best Budget
This tennis elbow band offers customizable compression to alleviate pain and discomfort caused by arthritis, bursitis, epicondylitis, and more. It's designed to provide extra support and pain relief with a fully adjustable hook and loop strap that stays in place all day.
Made of high-quality materials, it's durable and versatile for any activity, whether it's your daily routine or sports like tennis and golf. The breathable material ensures comfort even when worn for long periods of time without restricting arm movement.
---
Best Set
I highly recommend AVIDDA's elbow braces. The two-pack option is a great value, providing two high-quality braces for the price of one. The Neoprene material is comfortable, breathable and flexible, allowing for a wide range of motion. The plush EVA foam padding contours to the arm, providing both comfort and the necessary compressive pressure.
The two-piece design, including a padded brace and adjustable strap, makes it easy to customize the fit without the need for complicated straps or closures. Overall, AVIDDA's elbow braces are an excellent choice for those looking for a comfortable and customizable fit.
---
Best Sleeve
The PowerLix elbow brace provides pain relief from a variety of ailments, including tendonitis and tennis elbow. It's suitable for activities such as tennis, golf, weightlifting, and more. The brace is made from high-quality, breathable, and form-fitting elbow brace compression fabric that maintains joint stability, improves circulation and eases pain.
Additionally, the unique knitted design keeps the sleeve in place and comes in a variety of colors. The brace also has an anti-slip system and is comfortable to wear for long periods of time.
---
Best Adjustable Strap
When it comes to elbow straps, adjustable is the way to go. You want something you can tweak to your liking, and that's where the custom dial strap comes in. It's got all the same adjustability of a regular elbow strap, with the bonus of a dial that lets you get an even better fit.
Slipping it on is easy, just slide your arm in and fasten it like you would with any other strap. It's like having a customized fit every time you wear it. No more fidgeting and adjusting; just slip it on and dial in your comfort.
---
Best for Tendonitis
If you're on the lookout for an elbow brace that offers a bit of a twist on the classic elbow sleeve design, Bodyprox's Adjustable Elbow Brace is definitely worth checking out. One of the things I really like about this brace is that it comes with an adjustable strap, which makes it super easy to get a secure and snug fit. I personally think this brace is a great option for those dealing with tendonitis, but it's also versatile enough to be used as an adjustable elbow strap.
The brace is made with a stretchy compression fabric that promises to stay in place as you move around, which is a huge plus. And thanks to the adjustable strap, you'll be able to get the level of compressive support you're looking for. It comes in four different sizes and fits arm circumference of 9 to 15 inches, so you're bound to find a good fit.
---
Best Ice Pack Wrap
This one is a game-changer for those dealing with elbow pain. Not only does it offer the support of an elbow brace, but it also has built-in gel packs for cold or heat therapy. The soft neoprene material is comfortable to wear and can be easily cleaned in the washing machine.
The brace also comes with adjustable straps to ensure a secure fit while you get targeted temperature therapy. Whether you're dealing with inflammation or just need some extra support, this brace has got you covered.
---
Best Compression Sleeve
This brace is a top-of-the-line option for anyone looking for superior stabilization and support for their elbow joint and tendons. Its adjustable elbow compression sleeve provides therapeutic compression to reduce pain, swelling, and inflammation, while its reversible fit design can be worn on either arm and offers customizable compression up to 17.5 inches in arm circumference.
Not only is it highly functional, but it's also comfortable and lightweight. The brace is constructed with light padding, a soft and breathable material, and a non-slip interior lining. And for added convenience, it's machine washable.
---
Best Compression Brace
This brace is a great value for those seeking relief from tennis elbow and other elbow pain. You get two elbow braces in one package, a bonus sweat wristband, and an e-book entitled "Addressing Tennis Elbow Pain†that provides instructions on how to use the product, as well as additional resources for addressing tennis elbow pain.
The compression gel pad in the brace is effective in providing relief from pain, and the adjustable strap allows for a customized fit. Additionally, the brace is versatile and can be used for various activities.
---
Best for Sleeping
The Tendonitis elbow brace is a comfortable and effective option for those suffering from elbow pain. Its three adjustable velcro straps provide support and keep your elbows straight, while its breathable nylon and neoprene material makes it comfortable to wear for extended periods of time.
The inner sleeve also protects your arm from the straps. The brace is suitable for both left and right hands and can be worn during sleep. The knitted design ensures the brace stays securely in place and is great for avoiding injury and sprain.
---
Best Latex-Free
If you're looking for a comfortable and effective elbow brace, the Mueller Tennis Elbow Support is a great option. Made from soft and breathable fabric, it features an adjustable strap for a custom fit. Plus, it's latex-free, so you don't have to worry about any allergic reactions. The gel pad in the brace is specifically designed to target pressure and relieve pain and soreness in the forearm and elbow. I've found it to be great for any activity that requires a strong grip or puts strain on the forearm and elbow. It's also antimicrobial, which helps prevent odors and stains caused by bacteria and microorganisms.
---
Best Hypoallergenic
The Bio Skin Elbow Band is a top-notch choice for those dealing with tennis elbow, golfer's elbow, or forearm strains. Made from high-quality, compressive material, it's designed to provide targeted pain relief. The band comes with a silicone pad and an adjustable strap for added support. The material is breathable, wicking away sweat and sitting comfortably below the elbow crease. Plus, it's hypoallergenic and free of latex and neoprene, making it a great option for those with sensitive skin.
---
BUYing Guide
Adjustability
Many elbow braces include straps for adjusting the fit. As a result, the fit is not only supportive but also comfortable. This can assist you in ensuring that your brace is as tight or loose as you need it to be—giving you a specific way to size it. Also, keep the total strap length in mind when shopping for an adjustable strap. The same is true when shopping for a sleeve; keep sleeve size in mind.
Style
Tennis elbow braces come in various styles, including bands, straps, sleeves, and wraps. Each style serves a specific purpose, so selecting the best tennis elbow brace for your injury and overall lifestyle is vital. My recommendation is to choose a flexible and non-bulky brace for elbow support when playing tennis. On the other hand, a stiffer brace may be a better option if you need elbow protection while sleeping or stability in everyday life.
Size
Tennis elbow brace manufacturers often advertise that their product is one-size-fits-all. However, for those who are of average size, it's likely that a better fit can be found in models that offer pre-measured small, medium and large sizes. Additionally, some higher-end braces even offer the option for custom fitting. It's important to always follow the manufacturer's instructions when determining the correct size for your arm. This will ensure that you get the best possible fit and maximum effectiveness from your brace.
Comfort
When it comes to tennis elbow braces, the design of the seams can play a significant role in determining the overall comfort of the brace. Braces with heavy and rounded seams may cause irritation to the skin. To avoid this, it's best to look for braces that feature a flat seam design. This will provide a more comfortable fit, reducing the chances of skin irritation.
Another important aspect to consider is the compression sleeves. Graduated compression sleeves are a great option as they provide greater flexibility at the ends. This allows for better movement and less restriction, which can greatly enhance the overall comfort and effectiveness of the brace. It's also worth noting that flat seams and graduated compression sleeves are beneficial for comfort and durability, as they tend to last longer and maintain their shape better.
---
FAQS
How much you can expect to spend on a tennis elbow brace?
When it comes to finding the right tennis elbow brace, the price can be an important factor to consider. However, it's important to remember that you don't always have to break the bank to get a high-quality brace that will provide the support and relief you need. At the most affordable end of the spectrum, you can find basic straps or compression sleeves that typically retail for around $10 to $20. These options may not offer as much support or advanced features, but they can be a good option for those on a tight budget or those looking for a more minimalistic approach.
Stepping up a bit in price, you'll find more advanced braces that typically retail for around $30 to $50. These options offer more support and advanced features, such as adjustable straps or padded materials. They're great for those looking for more support and comfort while playing tennis.
For those willing to invest a bit more, you'll find premium braces that retail for around $50 to $100. These options are typically made of high-quality materials and offer advanced features such as custom fitting, compression or heat therapy. They're perfect for serious tennis players or those with chronic elbow pain.
It's important to remember that when it comes to tennis elbow braces, quality should be your top priority. While you may be tempted to opt for the cheapest option, investing in a higher-quality brace will provide better support, durability and comfort in the long run. So, take your time, compare different options, and choose the best fit for your needs and budget.
Can I use a tennis elbow brace while playing other sports?
The short answer is yes. You can definitely use a tennis elbow brace while participating in other sports. These braces are designed to support the muscles and tendons in your forearm, which can come in handy for a variety of activities involving repetitive motions, such as racket sports, golf, weightlifting, and even typing.
But, as with anything, it's important to keep a few things in mind. First and foremost, make sure you choose the right type of brace for your specific sport. Some braces offer more support than others, so be sure to pick one that's up to the task at hand. And, of course, comfort is key, so make sure the brace fits well and doesn't impede your movement in any way. With those two things in mind, you'll be all set to take on any new sport with the extra support of a tennis elbow brace.
How do tennis elbow braces help?
Tennis elbow braces are a great way to give your aching elbow some TLC. They provide support and compression to the muscles and tendons in your forearm that are giving you trouble. This can help to reduce pain and inflammation, as well as prevent further injury.
They also help to improve blood flow, which can speed up the healing process. Some elbow braces even have heat or ice therapy options for extra relief. They're perfect for tennis players or anyone who makes repetitive arm motions. Wearing one during physical activity can help alleviate pain, improve function, and aid in the healing process.
Should I wear a tennis elbow brace overnight?
When it comes to wearing a tennis elbow brace overnight, it's a bit of a toss-up. On the one hand, having the brace on while you sleep can provide continuous support and compression to the affected area, which can aid in healing and reduce pain. On the other hand, you don't want the brace to be too tight and cause discomfort while you're trying to catch some Zs. It can impede blood flow and cause numbness or tingling.
It's best to check with a healthcare professional or the manufacturer's instructions for guidance on whether or not to wear the brace overnight. Additionally, consider the severity of your injury, your level of comfort and the type of brace you're using. Some braces with heat therapy options may be more comfortable to wear overnight than others. Ultimately, whether or not you should wear a tennis elbow brace overnight is something you'll have to figure out for yourself. Just make sure you're comfortable and not causing any more harm than good.
How long should you wear a tennis elbow brace?
When it comes to how long you should wear a tennis elbow brace, it really depends on the situation. If you're experiencing pain or discomfort during physical activities, then it's a good idea to wear the brace during those times. But, if you have a chronic injury, you might need to wear the brace for longer periods of time.
It's always a good idea to check in with your doctor or the manufacturer's instructions for personalized recommendations. Also, keep in mind that consistency is key – the more you use the brace, the better results you'll see. As you start to feel better, you can gradually reduce the frequency of use and eventually stop using it altogether. The goal is to use the brace as a tool to help you heal and manage symptoms, not to rely on it forever.
---
Final Thought
In conclusion, tennis elbow can be a real pain in the elbow, but with the right elbow brace, you'll be back to serving aces in no time. Whether you're looking for a basic brace or one with all the bells and whistles, we hope our article has helped you find the perfect elbow brace for your needs. Remember, when it comes to tennis elbow, it's always better to be safe than sorry. So, don't let pain get in the way of your love for the game, grab an elbow brace and keep playing like a pro. Happy hitting!
---
Extra Resource
The video below explains tennis elbow and how to use a brace to help.
---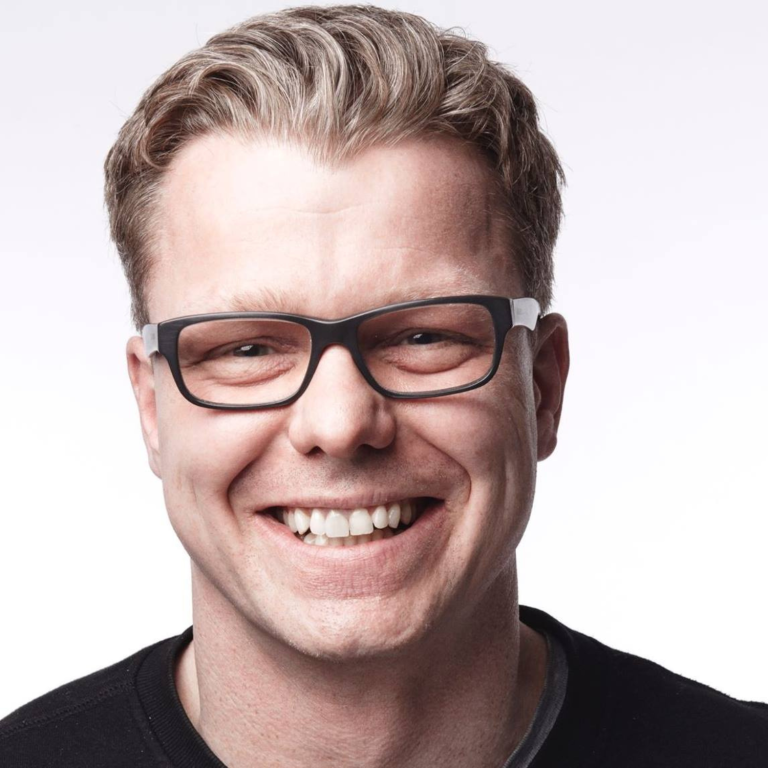 Christoph Friedrich is a German tennis player and coach currently residing in Oakland, California. He began his tennis journey at the age of eight and has since dedicated his life to the sport. After working as a tennis coach and hitting partner in New York City for eight years, Christoph decided to share his knowledge and experience with tennis players around the world by creating the My Tennis Expert blog. His goal is to make tennis education accessible to everyone and help players select the best equipment for their game, from racquets and strings to shoes and overgrips. Christoph's extensive research and expertise in tennis technology make him a valuable resource for players of all levels.