Creating custom tennis rackets has never been easier. Select from a wide range of specs to choose from. Don't shop, customize.
If you're an avid tennis player, you might want to look into customizing your racket to improve your game. These days, most professional players on tour play with customized racquets. Nowadays, all pros use rackets that have been specifically built/modified for them. They can improve their game and play better tennis to fit their playing style by modifying their racquets' weight, balance, and other aspects.
It's also not uncommon for players to make cosmetic changes by giving it a custom paint job to their racquet to show a flare of their personality. You can easily customize any of the best tennis racquets by adding weight with lead tape and cotton balls.

What You Need to Know About DIY Customization
The first thing we need to understand is our racquet. What are the specs? The strung weight, the balance point, the stiffness, and the swing weight.
These are only a few things that we can change without resorting to extreme measures.
Weight: Measured in grams or ounces. This number describes how heavy your racquet is when it's not in motion.
Balance Point: The point along the racquet length where the weight is split evenly between the head and the handle.
Swing Weight: This describes how heavy your racquet feels when swung.
Stiffness: This measures how much a racket bends when connecting with the tennis ball.
What do I customize my racket for?
Control
Ability to dictate the directional change and hit targets.
Customization:
Increase the string gauge (decrease the thickness of strings).
Use a tighter string pattern (more vertical and horizontal strings on the racket).
Use a tighter string tension.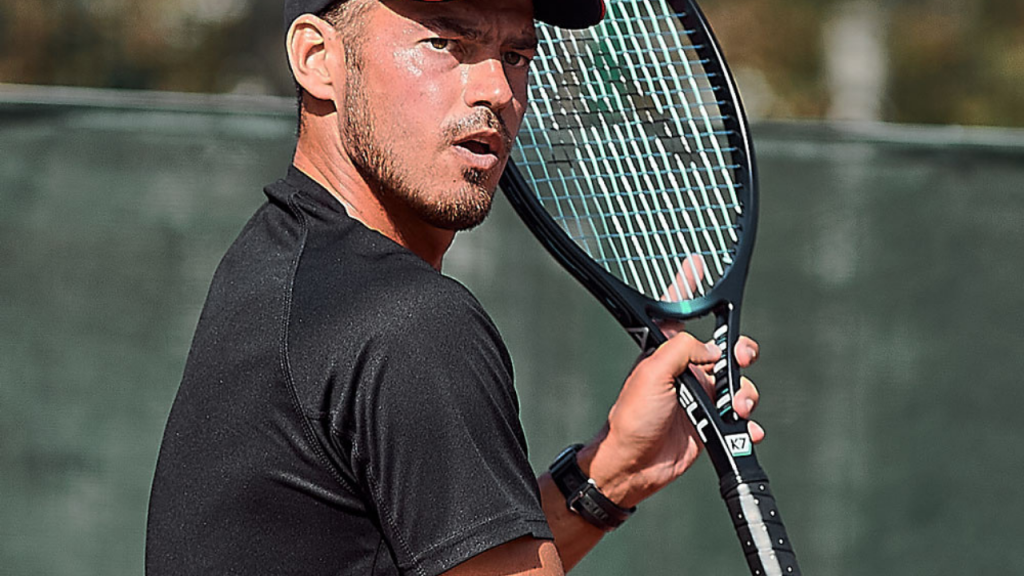 Power
Increasing the weight, speed, and depth of a tennis shot.
Customization:
Add weighted tape to the 12 o'clock spot. Start with 0.5 g to 1 g, test, and add more if needed.
Decrease the string gauge and increase the thickness of the string.
Use a more open string pattern (fewer vertical and horizontal strings on the rackets).
Use a loose string tension.
Stability
Increase the sweet spot, plus add comfort and forgiveness to limit the impact of off-center shots.
Customization:
Add weighted tape at 3 o'clock and 9 o'clock. Start with 0.5 g – 1 g, test, and add more if needed.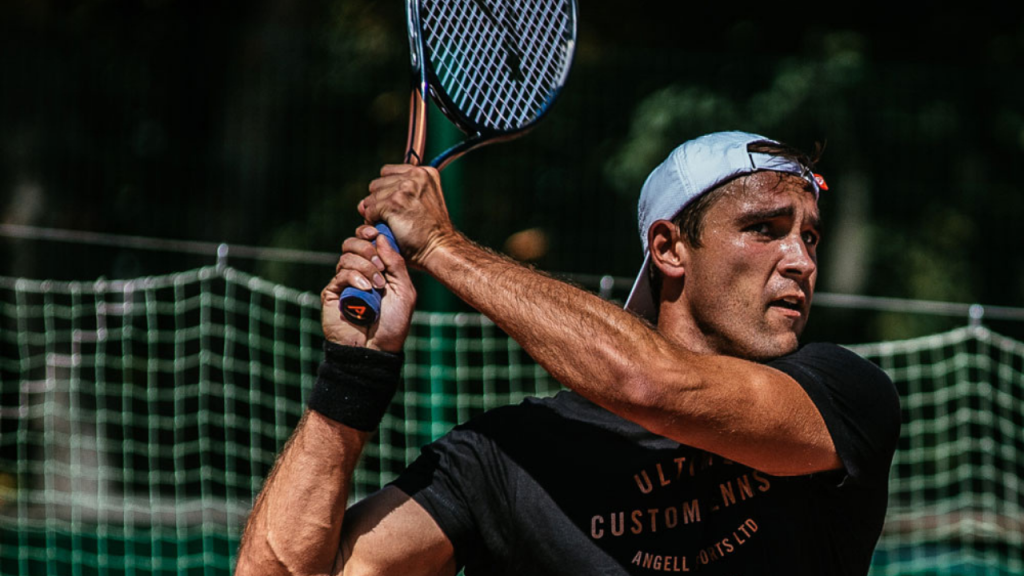 Maneuverability
Ability to quickly manipulate and move the record into a precise position by changing the racquet's balance.
Customization:
Add weight to the handle with weighted tape, putty, silicone, or a heavy grip. This makes the racket more headlight and easier to maneuver. Start with 1 g, test, and add more if needed.
This can be done by removing the butt cap, adding putty or silicone, and then replacing the cap.
Swing Weight
The racket's resistance is to be rotated. A higher swing weight will allow for the most force into a swing, but it is harder to accelerate and can wear on the player's body more quickly. A lower swing weight is easier to accelerate but imparts less force than a heavier racquet.
Customization:
Add weight to 12 o'clock (tip of the racket) to greatly increase swing weight. This will also change the balance to more head heavy.
To greatly increase swing weight, add weight to the racket handle. This will also change the balance to more head light.
To moderately increase swing weight without changing the balance and weight to the racket's throat.
For all these customizations. Start with 0.5 g – 1 g, test, and add more if needed.

FAQs
Where Can I Get My Racquet Customized?
You might not be familiar with the name Angell in terms of tennis rackets because the business only launched in 2004. The following paragraphs will examine Angell tennis rackets to see if they're worth your time and money. Paul Angell, a racket developer with more than 25 years of experience in the racket industry, founded Angell Tennis.
He was also a part of the team in other companies like Dunlop and Slazenger, coming up with some groundbreaking racket technology at the time. Then, the idea of a custom racket was conceived and used to quickly and skillfully create high-end frames for players on the pro tour.
Today, Angell Tennis offers a sizable selection of products for the highest-level pros and recreational players. However, their custom line of racquets distinguishes them from many other producers, where players can select their specifications and order rackets made specifically for them.

What Are the Specs that Angell Lets You Choose?
They let you pick weight, balance, head size, length, grip shape, grip size & stringing pattern.
Where Are the Rackets Made?
They are all designed and built in the United Kingdom. Although the racket's frame is made in China, everything else, including the finishing, is done in the UK.
Where Can I Buy Angell Custom Tennis Racquets?
The best and only way to purchase a custom racquet is via their official website at angelltennis.com or by calling them at +441223 837852 (UK)
What Is the Cost of An Angell Racket?
It all depends, but it generally starts at $170 for a custom racket.
How Long Does It Take for The Racket to Arrive?
The processing can take up to two weeks, and you can track the package via their website.

Final Thoughts On Angell Tennis Racquets
One of the best racquet producers out there is Angell. All of the Angell racquets I've used live up to my expectations regarding performance, feel, and comfort, which I can't say about many other racquet brands.
However, 25 years of designing and building racquets should have taught you something. Therefore, I highly suggest looking into Angell custom tennis racquets and trying one out to see if it's the perfect match for you.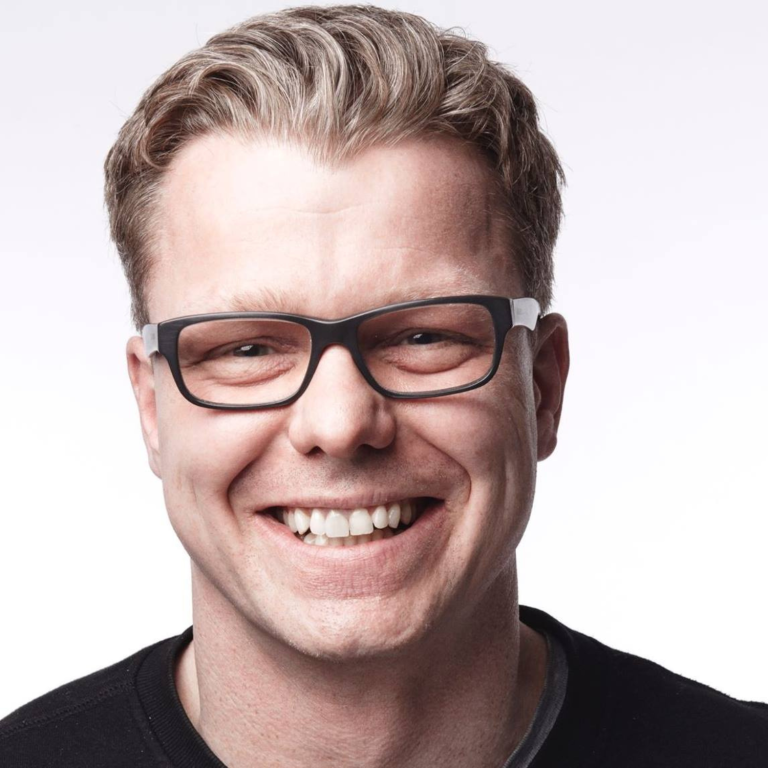 Christoph Friedrich is a German tennis player and coach currently residing in Oakland, California. He began his tennis journey at the age of eight and has since dedicated his life to the sport. After working as a tennis coach and hitting partner in New York City for eight years, Christoph decided to share his knowledge and experience with tennis players around the world by creating the My Tennis Expert blog. His goal is to make tennis education accessible to everyone and help players select the best equipment for their game, from racquets and strings to shoes and overgrips. Christoph's extensive research and expertise in tennis technology make him a valuable resource for players of all levels.