Wimbledon Is One Of The Most Prestigious Tennis Tournaments In The World Held Annually On Grass Courts South West Of London.
Wimbledon
This article is a helpful guide that will teach you everything you need to know about Wimbledon, including expected tournament dates and awarded prize money. We'll go over some of the most notable traditions, such as the tournament's continued love for grass courts, strawberries & cream, and the reasons behind the tournament's high status.
Being a Wimbledon champion is an achievement unlike any other. Wimbledon is the oldest and most important Grand Slam event, steeped in tradition, some celebrated and some hated.
What Exactly Is Wimbledon?
Wimbledon is one of four main Grand Slam tennis events, the others being the US Open, Australian Open, and French Open. These four tournaments represent the pinnacle of professional tennis, with the most prize money and ranking points on offer. Wimbledon is the only one played on grass courts, while the other three are played on hard and clay courts.
Wimbledon runs for two weeks, beginning in late June and early July, several weeks after the conclusion of the French Open. All players, according to custom, must be dressed in strictly all-white attire. Furthermore, it is the only Grand Slam that does not hold night matches, instead imposing a night curfew. Lastly, thousands of servings of Strawberries and cream are traditionally consumed during the tournament's fortnight.
Wimbledon's History
Wimbledon is known as "The Championships, Wimbledon." Still, it is also known as "The Wimbledon Championships," "The All England Lawn Tennis Championships," and simply "Wimbledon." Wimbledon has a long history and was initially played at the All-England Club in 1877. The grass lawns were originally meant for croquet. Wimbledon is still played at the All-England Club today.
However, the lawns are now specifically prepared for tennis. Following the first men's match in 1877, the event evolved to include a women's tournament in 1884. The men's doubles competition was added the same year.
Wimbledon was only open to amateur tennis players until 1968, which meant that professionals couldn't compete. However, the regulations were modified in 1968 to allow amateurs and professionals to compete. This brought the tournament to a new level of competition, which is one of the reasons it is so highly regarded today.
Here is a list of other historical events:
Women's doubles and mixed were added to the tournament program in 1913.
Until 1922, the defending champion only had to play in the final. In contrast, the challenging players had to advance through the tournament properly.
In 1922, a new tennis venue was inaugurated on Church Road, and the stadium, which was designed for 15,000 spectators, developed into the "Mecca of tennis."
In 1937, the Championships were televised for the first time.
The tournament was canceled for the first time since World War II due to the pandemic in 2020.
Until a rule change in 2003, players were expected to politely show their respect to members of the royal family with a curtsy (ladies) or a bow (men) at the award ceremony.
A retractable roof was installed on Centre Court to reduce weather-related delays in 2009. On June 29th that year, Stanislas Wawrinka and Andy Murray faced off in the first match to be played entirely beneath the roof.
Wimbledon's Playing Style
For many years, grass was the surface on which strong servers had a 75% and baseliners a 25% chance of winning. The pace of the game was too fast for long rallies. For instance, the serve often decided matches between Boris Becker and Pete Sampras. Rallies like on clay simply did not take place.
In his prime, the Austrian Thomas Muster could not win anything on grass with his powerful and long rallies. He even preferred smaller clay-court tournaments because there were more ranking points to be gained than with a third-round exit at Wimbledon. The fact that Andre Agassi was able to win the tournament in 1992 was a huge sensation.
In the meantime, the grass has remained the same, but the balls have been modified to slow down the game significantly. This also made it possible for a baseline player like Rafael Nadal to win Wimbledon twice (2008 & 2010). In the days of Thomas Muster, that would have been unthinkable. Nevertheless, the strong servers still have a decent advantage to this day.
Wimbledon's Records
Since 2017, the sole record winner at Wimbledon has been Roger Federer. With 8 Wimbledon titles, the Swiss has won the men's singles most often. With seven triumphs each, Pete Sampras and William Renshaw follow in second place.
Martina Navratilova has the most Ladies' titles with nine. The Williams sisters have won Wimbledon a combined eleven times – Venus triumphed five times, Serena six. Novak Djokovic currently has six tournament victories.
Despite being a quintessential British tournament, Wimbledon hasn't had much success with homegrown players in the Gentlemen's Singles. Only two British men have won at the All England Club since 1910. Until Andy Murray won the title in 2013, there had been a 77-year drought dating back to Fred Perry's 1936 victory.
The American John Isner and the French Nicholas Mahut competed in a first-round match at the 2010 Wimbledon Championships, becoming the longest match ever played in a Tennis Open. Isner defeated Mahut 6:4, 3:6, 6:7 (7), 7:6 (3), and 70:68 after eleven hours and five minutes of playing time.
With a game time of 8:11 hours, the fifth set alone would have been the longest tennis match ever. The match that shattered several records concluded after three days of play. Isner collected 478 points and 112 aces, while Mahut had 502 points and 103 aces. Both competitors broke the previous record for the most aces in a single game during the match.
Surprisingly, Isner and Mahut met again at Wimbledon in the first round a year later. The odds of this happening were incredibly slim before the draw. Isner defeated Mahut again, but this time in a "mere" 2 hours. Wimbledon is the world's largest tennis tournament in terms of total attendance. Every year, over 500,000 people attend the two-week event.
FAQs
Where Is Wimbledon Played?
Wimbledon is a neighborhood of Merton, a London district. It is located about 8 miles (13 km) southwest of the City of London and hosts the Wimbledon Championships.
When Does Wimbledon Take Place In 2023 and 2024?
Wimbledon 2023 is scheduled from July 3rd till July 16th, 2023. The tournament in 2024 is planned from July 1st till July 14th, 2024.
Who Are The Current Wimbledon Champions?
The current Wimbledon champions from 2022 are the following players:
Men's Singles: Novak Djokovic
Women's Singles: Elena Rybakina
Men's Doubles: Matthew Ebden / Max Purcell
Women's Doubles: Barbora Krejčíková / Kateřina Siniaková
Mixed Doubles: Neal Skupski / Desirae Krawczyk
What Court Surface Is Wimbledon Played On?
Since 2001, the Wimbledon courts have been sown with 100% Perennial Ryegrass to improve longevity and strengthen the grass to handle the growing wear and tear of the modern tennis game. 8mm is the optimum grass length for present-day play at Wimbledon.
Wimbledon Prize Money & Ranking Points
The total prize money for 2022 was $48.8 million (an 11.1% increase from 2021).
The 2022 winner for both the men's and women's singles tournament receives $2,500,000, while the runners-up is awarded $1,290,000
2022 Doubles winners receive $677,014
2022 Mixed doubles winners receive $155,445
This year's event will be held without ranking points in 2022 after organizers agreed to bar Russian and Belarussian players from competing in the aftermath of Moscow's invasion of Ukraine.
| | | |
| --- | --- | --- |
| | Men's Singles & Doubles | Women's Singles & Doubles |
| Champion | 2000 | 2000 |
| Finalist | 1200 | 1300 |
| Semi-Finalists | 720 | 780 |
| Quarterfinals | 360 | 430 |
| Round of 16 | 180 | 240 |
| Round of 32 | 90 | 130 |
| Round of 64 | 45 singles / 0 doubles | 70 singles / 10 doubles |
| Round of 128 | 10 singles / No doubles | 10 singles / No doubles |
How to Get Tickets to Wimbledon
Wimbledon tickets are hard to come by because so many people want to attend the prestigious event. Wimbledon offers two types of tickets.
Reserved Tickets: These are reserved seats at one of the stadium's three courts. Court #1, #2 and on center court. This ticket also grants you access to the rest of the grounds.
Grounds Pass: This ticket grants you access to courts 3–18.
The Wimbledon Public Ballot
The best way to get tickets to Wimbledon is to join up for the Wimbledon Public Ballot online. You will not be guaranteed a ticket but will be entered into a lottery-style drawing.
To obtain official updates about the 2023 ballot, those interested in participating must sign up here. Please see here for the official Wimbledon Ballot FAQ section.
Online Resellers
Ticketmaster is another option for purchasing tickets. Remember that you may only purchase two tickets per person, and only a limited number of tickets are available. You can also purchase tickets through an official hospitality group such as Keith Prowse or Sportsworld. They offer tours and packages that include Wimbledon tickets.
What Is The Wimbledon Queue?
The queue is for anyone who has not purchased Wimbledon tickets in advance. Every day of the Championships, it takes place to access a daily batch of tickets released. It consists of mostly grounds passes, with a few reserved seating tickets.
Large crowds would gather, frequently camping overnight, in order to obtain any last-minute tickets for the following or same day. Wimbledon's queue is well-known for its festive atmosphere. It is an efficient method of distributing any remaining seats.
One should be warned the in-person queue doesn't entitle you to a Wimbledon ticket. So, for the best chance of getting a ticket, make sure you have your official Wimbledon account set up. Otherwise, you may have to wait in line for quite some time!
Social Media Presence
basic information
Founded: 1877
Location: London, England
Venue: All England Tennis And Croquet Club
Surface: Grass
Ball Brand: Slazenger
Prize Money: $48,800,000 (2022)
Sponsors: Slazenger, IBM, Lanson, Ralph Lauren, HSBC, Evian, Lavazza, Jaguar Land Rover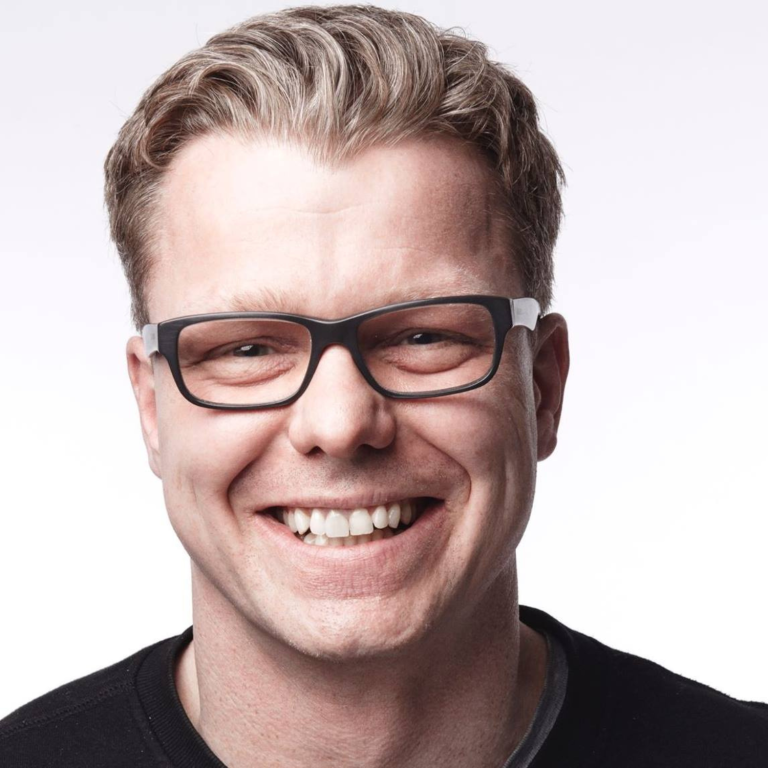 Christoph Friedrich is a German tennis player and coach currently residing in Oakland, California. He began his tennis journey at the age of eight and has since dedicated his life to the sport. After working as a tennis coach and hitting partner in New York City for eight years, Christoph decided to share his knowledge and experience with tennis players around the world by creating the My Tennis Expert blog. His goal is to make tennis education accessible to everyone and help players select the best equipment for their game, from racquets and strings to shoes and overgrips. Christoph's extensive research and expertise in tennis technology make him a valuable resource for players of all levels.