If you're a tennis player or fan, you'll want to read this guide to understand how to bet on tennis.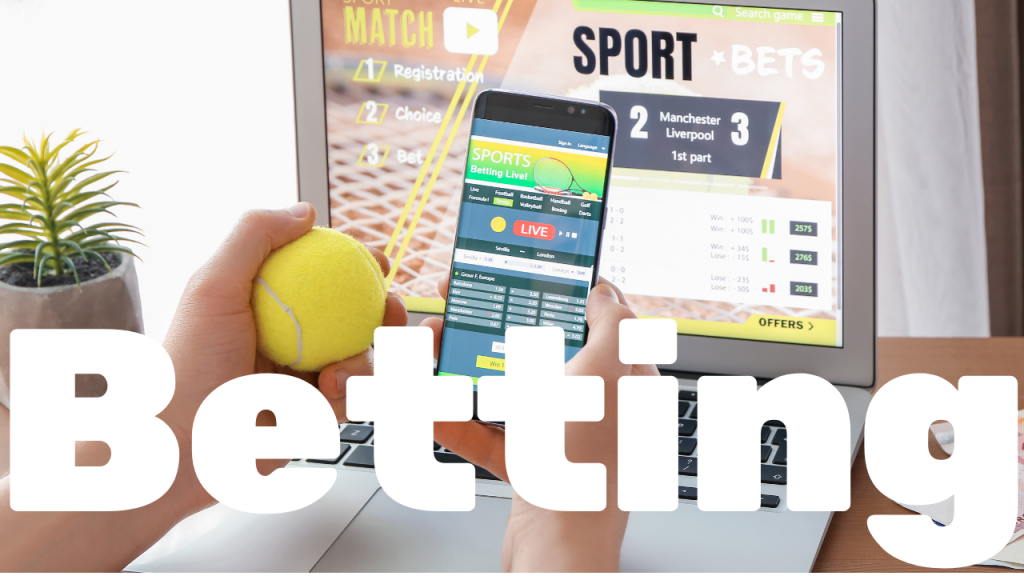 GUIDELINES ON TENNIS BETTING
Online sportsbooks are offering more and more odds and options for tennis betting, so it's important to understand how it works if you want to make a profit. First, you need to understand how to handicap matches and use the following tips to stay profitable.
Tennis betting is all about information and stats. Make sure you have as much information as possible before placing any bets.
Look at past results between the two players, and see how they've fared against each other in previous meetings.
Pay attention to the surface on which the match is being played – some surfaces are more advantageous for certain players than others.
Injuries and other factors (e.g., weather conditions) can also affect how a match turns out, so be aware of these things too!
KNOW WHAT SURFACE THE MATCH IS PLAYED ON
Baseline players tend to have the advantage on clay surfaces. Players with a strong serve usually do better on grass or hard court surfaces since the ball bounces off much faster, making it much harder for the receiving player.
Some players are versatile and can excel on any surface, but most have preferred surfaces. When two players with different strengths meet on an unfamiliar playing surface, it's often the player with the more diverse skill set that triumphs. Knowing the court surface a tournament is played on is vital when handicapping odds.
SPOT BETTING
If you're a fan looking to start betting on tennis matches, it's important to understand a tennis pro's overall mental and physical condition. Here are some pointers to get you started:
Be looking for letdowns after a major defeat or an extremely satisfying victory.
Remember that when competing in smaller tournaments, some top-ranked players may not be as motivated as their lower-ranked opponents.
Players who come through the qualifying rounds may already have a better rhythm and are more familiar with the environment than opponents who gained automatic entry to the main draw but have yet to play.
Exhaustion (both physical and mental) can hugely impact the player's motivation to fight for every point.
HOW DO PLAYERS MATCH UP?
Each player in every sport has a "comfortable" and "uncomfortable" opponent. For example, you may encounter a player who consistently struggles to be ranked in the 200s. Top-10 players should easily defeat this opponent, but it does not work out that way.
This is the player's "uncomfortable" opponent. The one who always appears to have their phone number. The annoyance can be in the manner of play, delivery, or working hand (left-handed, right-handed). However, when identifying uncomfortable opponents, keep the surface in mind, as an uncomfortable opponent can transform into an easily beatable foe on the right surface.

FITNESS, HEALTH, TRAVEL & BREAKPOINTS
Fitness: The fitness element is also very important in tennis. The players often have to play long and tiring matches in tough conditions. The fitness element often decides the outcome of a match. It is often worth backing the underdog if the opponent had a tough schedule before the match. Also, it is often a good idea to go against a player that has just won a major tournament. This may seem a little counter-intuitive because the player is obviously in great form. However, tournament wins take a lot of energy, so players usually find it hard to concentrate again.
Injuries: Injuries can also be a factor when betting on tennis. If a player is carrying an injury, it may affect their performance. Keep an eye on the news and/or social media before placing your bets, as an injured player may withdraw from a match at the last minute. This can give you a significant advantage, as you will know the fitness and form of the players before the match starts.
Travel: For example, if a tournament is held in Melbourne, Australia, for one week and another in Montpellier, France, the following week, a player may have to travel from Melbourne to Montpellier and play on two days' rest while their opponent may be on six or seven.
Breakpoint Conversion: Tennis relies heavily on big moments. In theory, each point is equal, but some can significantly impact a match while others are largely unimportant. Breakpoints, where servers are on the verge of losing a game they are almost always expected to win, are the best indicator of a big point. This is all dependent on the context of the game and who is playing, but identifying players who excel at these points can lead to higher profits.
TENNIS BETTING TYPES EXPLAINED
While there are numerous ways to bet on tennis matches, the money line, the game spread, and the Over/Under are the most popular. Let's look at each type a little bit more closely.
MONEYLINE
Like in soccer, the money line bet in tennis is a straight-up bet on who you believe will win the match. An example is if Federer is at -120 and Nadal is at +110, you will need to bet $120 to win $100 on a Federer victory or $110 to win $100 on a Nadal victory.
SPREADS
Here's an example: Daniil Medvedev can be a -3500 favorite (bet $3500 to win $100) against a much less talented / lower ranked player, while the opposing player could be a +2000 favorite (bet $100 to win $2000). Spreads are usually offered in tennis matches like this, allowing bettors to bet on Medvedev to win in straight sets or his opponent to win a set at more even prices.
A spread is when you wager on a player to perform better than expected but still lose the game. This type of betting levels the playing field for the underdog. If the line is properly set, the winning wager will be the player who outperforms their expectations.
OVER/UNDER
This is a wager on how many games are played in a match. For example, in a three-set match between Nick Kyrgios and Alexander Zverev, the Over/Under could be set at 20.5 games. If you think the game will be close and bet the over, the game must last at least 21 games.
So if Kyrgios wins (6-2, 7-6), the match will have lasted 21 games, and you will have won your bet. If the match ends (7-6, 6-1), you would lose the wager because the match only lasted 20 games.
FUTURES
Futures bets are wagers placed on events such as which player will be ranked number one at the end of the year or who will win the US Open. Longer-term results decide these bets, and outcomes are usually settled at the end of a season or tournament.

PROPS
Prop bets are popular throughout the tennis season because they allow you to bet on almost anything that happens in a game. You can bet on player props, such as whether they will have over/under a certain number of aces, winners, double-faults etc.
LIVE BETTING
Live betting in tennis is a unique and thrilling experience. From start to finish of a game, match, or tennis tournament, you can place live bets before, during, and after every point, game, or set.
FAQS
WHERE CAN I BET ON TENNIS?
Most online sportsbooks like Bovado, BetUS or betway (Europe only) offer betting odds for tennis.
Bovada, BetUS and Betway have an online sportsbook and offer competitive betting options on many other sports like soccer, American football, and basketball. They also have an impressive selection of niche sports, like table tennis and snooker.
HOW DO YOU READ TENNIS ODDS?
Tennis odds are denoted by a plus (+) or minus (-) sign in front of the number. If there is a positive value, it represents the amount of money you would win if you bet $100. If the odds have a minus sign in front of them, that is the amount you would have to wager to win $100.
TO CONCLUDE
Now that you know how to bet on tennis, it's time to put your knowledge into practice! The best way to learn is by doing, so start by picking a few matches each week and placing small bets. You can increase your betting amounts as you get more comfortable with the process.
Check out all the different types of bets available before making your picks. This will give you the best chance of winning money in tennis matches.
Most importantly, have fun and enjoy the excitement of betting on one of the world's most popular sports!
Click on the links below to sign up for one of our favorite betting sites!
Bovado
BetUS
Betway