You want to learn or improve your tennis game but don't know where to look for a good tennis coach.
We'll explain in detail how to choose the best tennis coach for you or your child. Skip ahead to the topic of your choice with our "Quick Navigation" guide below. Enjoy!
How to Choose a Tennis Coach
It can be difficult to find good tennis coaches because many are former college or high school players who appear to be reasonably good at hitting a ball but have little teaching experience.
Hiring a good coach who can provide a solid foundation for the learner is a good idea, even at the beginner level. A good tennis coach is well worth the investment. Poor tennis teachers are a waste of your time and money. Here are some factors to consider when hiring a coach.

Inquire About Coaching Certifications
Consider a coach's coaching resume, which includes how long they have been teaching, their credentials/qualifications, their skill level, and whether the coach is personable and patient.
Inquire about any potential tennis coaching certificates. Ideally, they should be certified by one of the most accepted tennis organizations as, the USTA, PTR, or USPTA. If they are teaching children unsupervised, they must be licensed or registered.
Ask Questions
With what age groups have you worked? What is the highest level of player you have coached (tennis club, high school, college, semi-pro, professional)? What is your level of experience?
Inquire about the coach's best performance in their playing career. Some claim to have been successful junior players, while others claim to have played college or semi-professional tennis.

Do you offer discounts for pre-paid tennis lessons or packages (paying for multiple tennis lessons in advance)? Do you offer discounts for groups? When will you be available?
Ask for Referrals from Others
Most of my beloved students as a tennis coach have come via referrals. I like referrals because they allow you to ask people specifically about their tennis lessons and usually get honest responses. If you know anyone who plays tennis, ask them for a good coach recommendation. They should have taken tennis lessons from the same coach.
Have a Trial Lesson
A trial lesson should reveal whether the coach is knowledgeable, patient, and enthusiastic. Individual tennis lessons should cost $40-70 per hour and should be scheduled at least once a week to maintain your progress.
Determine Their Skills to Teach
While speaking with your potential coach, try to understand their professionalism, dedication, maturity level, personality type, and ability to communicate clearly and effectively.
Online Resources
People nowadays do everything on the web, so why not capitalize on technological advancements? Many sites dedicated to matching up tennis coaches with new students have been created in recent years. I'll go through those I think are worth your time.

Play Your Court
Play Your Court is a great website for finding a tennis coach for players of all skill levels. The coaching expertise and rates vary greatly and are all listed under each coach. Read the tennis coaches' brief biographies and student reviews. Directly through the website, you can book a single lesson or a series of tennis lessons and make payments.
Click here for more information!
USPTA
Find a certified USPTA coach in your area by using this website. This website is simply a platform that will provide you with the names and phone numbers of the teaching professionals closest to you. There is no additional info about the tennis coaches; you need to get in touch with them to inquire about rates and schedule tennis lessons.
Click here for more information!
USTA
The USTA is the national governing body for the sport of tennis in the United States and has a great database of well-educated tennis instructors near you.
Click here for more information!
My Tennis Lessons
They have a vast database that connects tennis coaches with new students fast and is definitely worth a look.
Click here for more information!
Find Tennis Lessons
This website looks a lot like "My Tennis Lessons". Try this one if you can't find a good instructor on PlayYourCourt, USTA, or USPTA.
Click here for more information!
Facebook
If you search "tennis coach near me" on Facebook, you'll find groups worldwide full of people eager to help you. You can also state a question to a general tennis group in your area, such as: "I'm considering taking up tennis. Could you please recommend a good tennis coach in this area?" You might be surprised at how many people respond with a recommendation for good tennis instructors.
Click here to head to Facebook.
Craigslist
Yes, I did say Craigslist. Each city has its website. Tennis coaches will most likely be advertised in your city's "lessons" or "activities" sections if you search for "tennis coach" or "tennis instructor". I advertised on Craigslist many years ago and got connected with some of my favorite and most loyal students, so I strongly recommend it.
Click here to head to Craigslist!
FAQs
How Much Do Private Tennis Lessons Cost?
Individual tennis lessons on public courts should cost between $25 and $40 for a coach with no or minimal qualifications. However, paying more for a more experienced and qualified coach may be better. A group or semi-private session would be split, which could be as low as $5-10 per hour.
A well-established tennis club or country club is likelier to have a certified tennis pro, such as a certified tennis instructor or a certified professional tennis instructor. Because of the higher overheads at a club, you may be charged $50-80 for an hour of individual tuition, which translates to $10-20 per person for a group session. Despite the cost, this will almost certainly provide you with a solid foundation for developing your game.
How Often Should You Take Tennis Lessons?
The most important point is setting aside time for practice outside your lesson. A weekly lesson with a coach is unnecessary if you only have time to play once a week. Playing the game, playing tennis, and putting what the coach taught you into practice will help you learn much more.
A weekly tennis lesson is the right number for most people to maintain their development as long as they play tennis at least once per week.
How Many Years Does It Take to Learn Tennis?
Like with most things in life, the amount of time it takes to learn tennis depends on various factors. The important factors are how often you play tennis, your natural ability, and your willingness to accept constructive feedback and work hard.
That said, most people can expect a 1-year learning phase before becoming good intermediate players. By the 5th year, many players can compete at a higher level if they have done the work, especially in terms of having developed solid technique. Of course, this is just a general timeline – some players may learn faster or slower, depending on their circumstances.

How Many Private or Group Lessons Do You Need for Tennis? 
The answer to this question depends on several factors, including your goals, schedule, and budget. If you are simply looking to improve your game and have some fun, one or two group lessons per week may be all you need.
However, if you are hoping to compete at a high level, you will likely need to supplement your group lessons with private tennis lessons near you. Private tennis lessons allow you to receive personalized instruction and feedback, which can be invaluable for players who are serious about improving their game.
Of course, private lessons also tend to be more expensive than group lessons, so it is important to factor this into your decision. Ultimately, the best way to determine how many lessons you need is to speak with a knowledgeable coach who can assess your level and help you set realistic goals.
Can I Teach Myself Tennis?
It is possible to teach yourself tennis, but it is important to keep a few things in mind. First of all, you must be patient. Learning basic tennis skills can take some time, so it is important not to get discouraged if you don't see results immediately. Secondly, you need to be physically fit. Tennis is intense, and beginner players are often susceptible to injuries.
Finally, it is helpful to have access to experienced tennis coaches. While you can find plenty of resources online, there is no substitute for learning by taking lessons from someone who knows the ins and outs of the game. With these things in mind, teaching yourself tennis can be a rewarding experience.
Final Thoughts
With the resources above it should be simple to find the best coach for adult tennis lessons near you and it will only take a little bit of research unless you get a recommendation from a friend or fellow player. Before purchasing a "package" of lessons, I recommend taking a minimum of at least 1 or 2 lessons with a coach. Consider whether a series of lessons is worth your while before committing to them.
Working with a coach is primarily for learning and improving your skills. I'm sure you will find the ideal coach for you soon. Good luck!
If you liked this article, please also check out our article on How To Find A Tennis Partner and on How Find Tennis Courts Near You.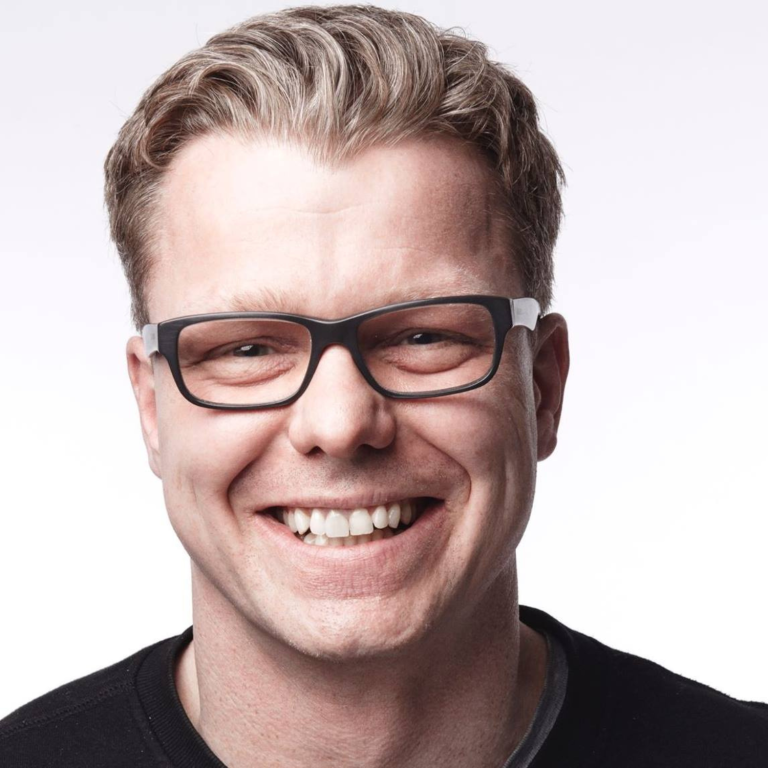 Christoph Friedrich is a German tennis player and coach currently residing in Oakland, California. He began his tennis journey at the age of eight and has since dedicated his life to the sport. After working as a tennis coach and hitting partner in New York City for eight years, Christoph decided to share his knowledge and experience with tennis players around the world by creating the My Tennis Expert blog. His goal is to make tennis education accessible to everyone and help players select the best equipment for their game, from racquets and strings to shoes and overgrips. Christoph's extensive research and expertise in tennis technology make him a valuable resource for players of all levels.