Are you looking for the best tennis resorts in the world? You've come to the right place! We have compiled a list of the best tennis resorts worldwide.
If you're a tennis player, then you know that finding the perfect place to play can be tough. But never fear – we've got you covered! Here are the best 20 tennis resorts and hotels in the world, so you can rest assured that your game is in good hands.
Whether you're looking for luxurious accommodations or top-notch facilities, we've got something for everyone. So why wait? Book your next tennis getaway today! Here are a few of our favorites…
Kiawah Island Golf & Tennis Resort, SC
The South Carolina tennis resort's acclaimed Roy Barth Tennis Center on Kiawah Island outperforms the competition, consistently receiving top accolades for its facilities and instruction. The 19 clay tennis courts, ten of which are new Har-Tru clay courts, three hard courts, and eight pickleball courts, form a semicircle around the weathered wood pro shop.
If you want to relax at the spa, enroll your children in one of Kiawah Resort's excellent tennis camps. At a camp led by some of the club's top tennis professionals, kids of all ages can learn about the game while having fun. If you want to improve your skills on the courts, Kiawah's tennis clubs offer adult clinics led by club professionals.
The island's magnificent 10-mile-long beach is still a nesting ground for the endangered loggerhead turtle, and its protected wilderness is home to deer, bobcats, alligators, and more than 200 bird species. Two resort villages, five golf courses, a sprawling racquet club, a 255-room hotel, and over 500 resort-managed villas and homes wind through the landscape.
This year-round academy uses a combination of match-play drills, supervised play, conditioning, mental toughness/strategy sessions, and technique assessment with video analysis to help prepare junior tennis players for competition in state, sectional, and national level tournaments to prepare them for college play or even the professional circuit.
Click here for more info on the Kiawah Island Golf Resort!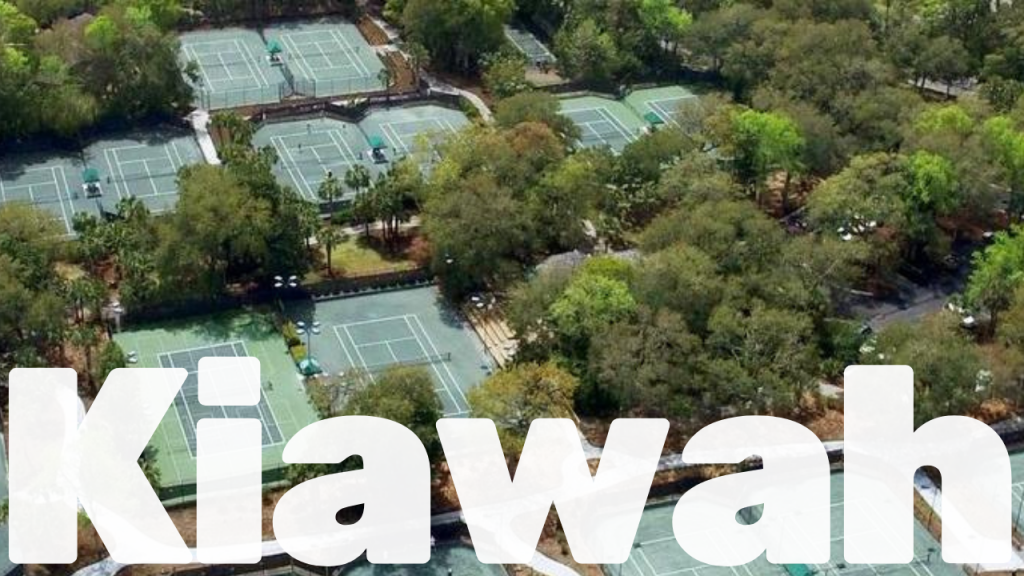 Rancho Valencia Resort Santa Fe, CA
As soon as you pull up to the resort, you can tell that tennis is a priority. There are 17 courts for the 49 suites, and the staff is dedicated to making sure that your needs are met. They are very friendly and will go out of their way to make sure that you have a great time.
Personal attention is one of the best things about this resort. You can tell that they really care about their guests and want them to have a great time. I would highly recommend this resort to anyone who is looking for a great place to stay and play tennis.
Click here for more info on Rancho Santa Fe Racquet Resort and Spa!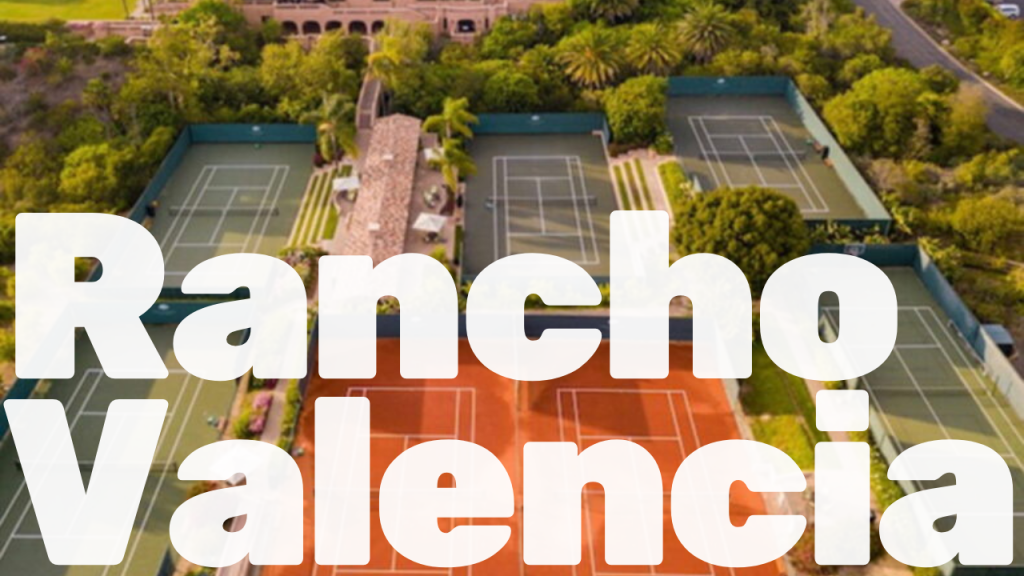 Arizona's Boulders, AZ
The Boulders, a Waldorf Astoria Resort, has revamped its tennis program, bringing it up to par with its two world-class golf courses. Four premier hard courts, three premier cushion courts, and a traditional clay court are available at the resort.
Dale Light, the tennis director, encourages balance and alignment in his tennis practice, including fitness and diet. All players on The Boulders' tennis courts are saved in the tennis club's database, saving personal preferences for courts, skill levels, and other information for easy access, ensuring a smooth path to your first serve.
Click here for more info!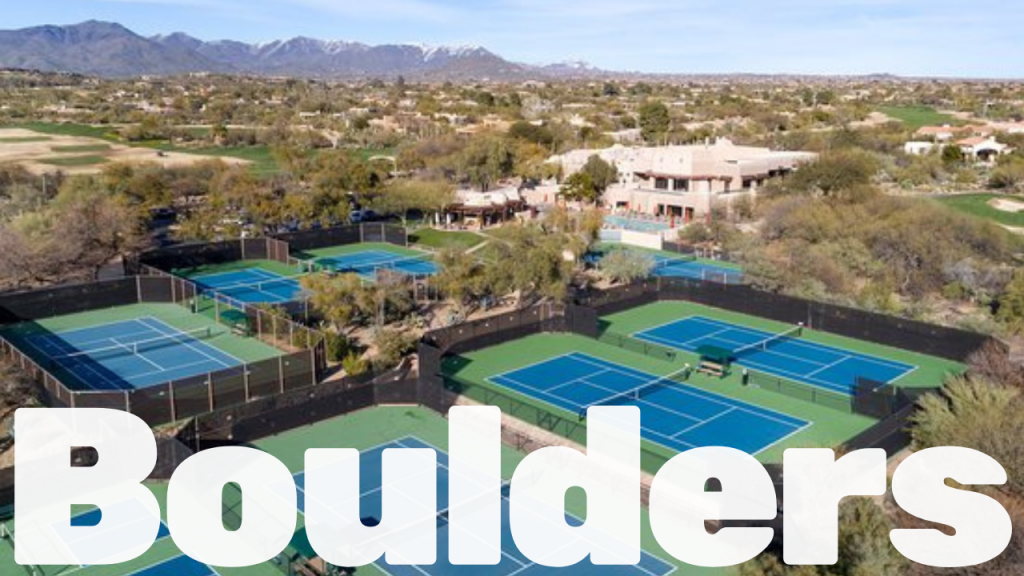 Palmetto Dunes Oceanfront, Hilton Head Island, SC
The Palmetto Dunes Tennis and Pickleball Center is a state-of-the-art facility that features 21 clay courts and 16 pickleball courts. The courts are well-lit for evening play, and a full schedule of activities and instructional tennis programs are offered all year.
The professional instructors (all USPTA-certified professionals) at the center are friendly and welcoming and offer a wide range of services for both beginners and advanced players. Palmetto Dunes also offers special packages and discounts for visitors who are staying in Hilton Head vacation rentals.
Whether you're looking to improve your game or enjoy a day on the court, Palmetto Dunes is the perfect place to do it.
Click here for more info!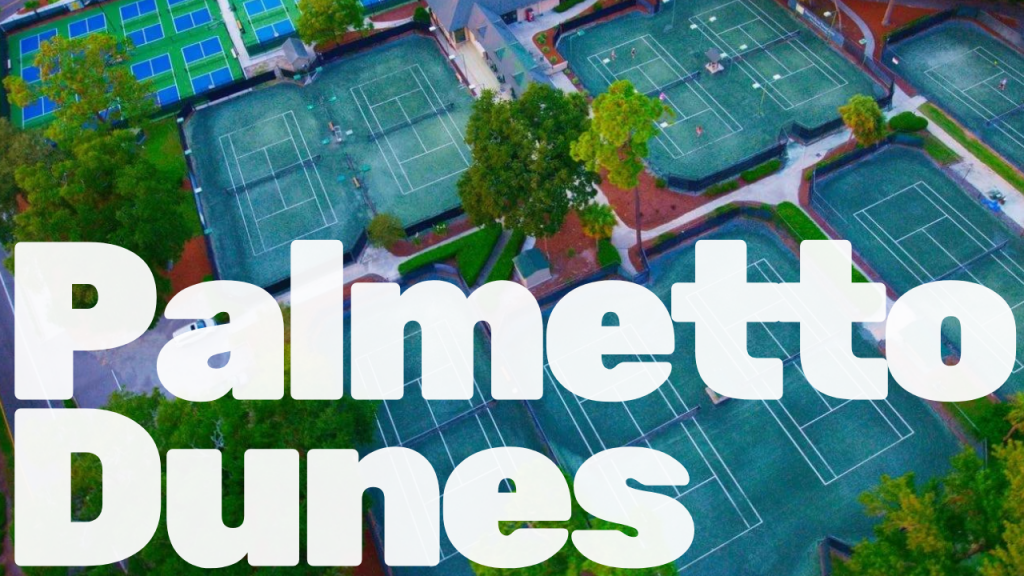 Topnotch Tennis Resort, Stowe, VT
Topnotch at Stowe Tennis Resort is stunning in the fall. If you like to play, the staff works hard to put together competitive matches and create custom tennis packages for groups and teams. The luxury resort stretches for three miles along some of Hilton Head's nicest beaches before heading inland to Shelter Cove, a deep inlet.
Three designer golf courses, a commercial complex, numerous restaurants, two oceanfront hotels, hundreds of rental condominiums, and 10 miles of lagoons are all located on the 2,000-acre property, making it ideal for a family holiday.
Click here for more info!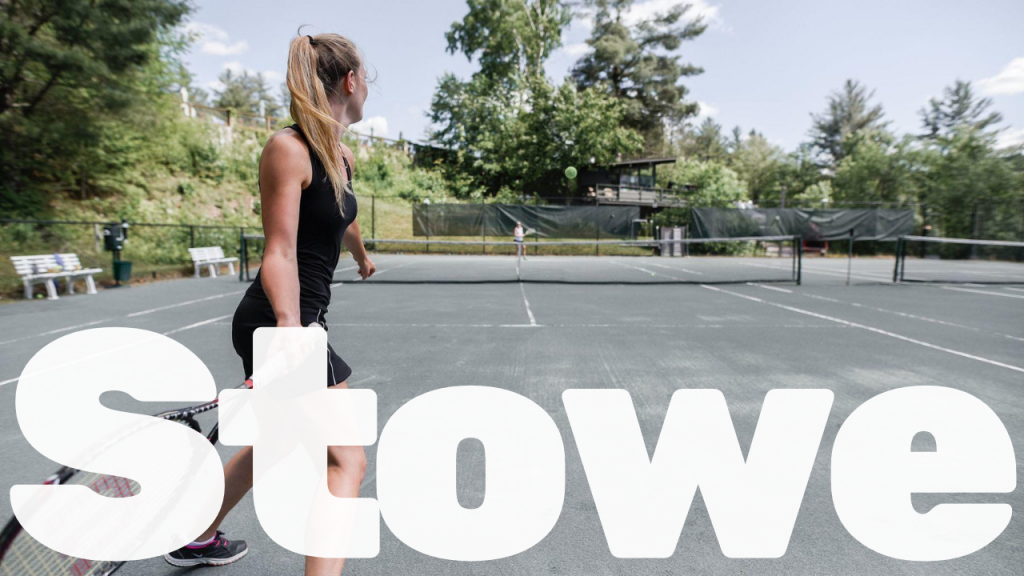 Wesley Chapel, Saddlebrook Resort, FL
Saddlebrook is a unique resort/residential complex known for its rigorous tennis training program. The Program Director, Howard Moore, and the Director of Coaching, Alvaro Betancur, are two of the world's most highly respected tennis coaches.
The complex features 45 hard, clay, and grass courts and five-hour daily drill sessions designed to improve skills and conditioning. In addition, the resort offers a wide variety of amenities, such as hot tubs, a lake-sized swimming pool, and spa services. Saddlebrook is ideal for aspiring junior tennis players to develop their skills and enjoy a luxurious lifestyle.
Click here for more info!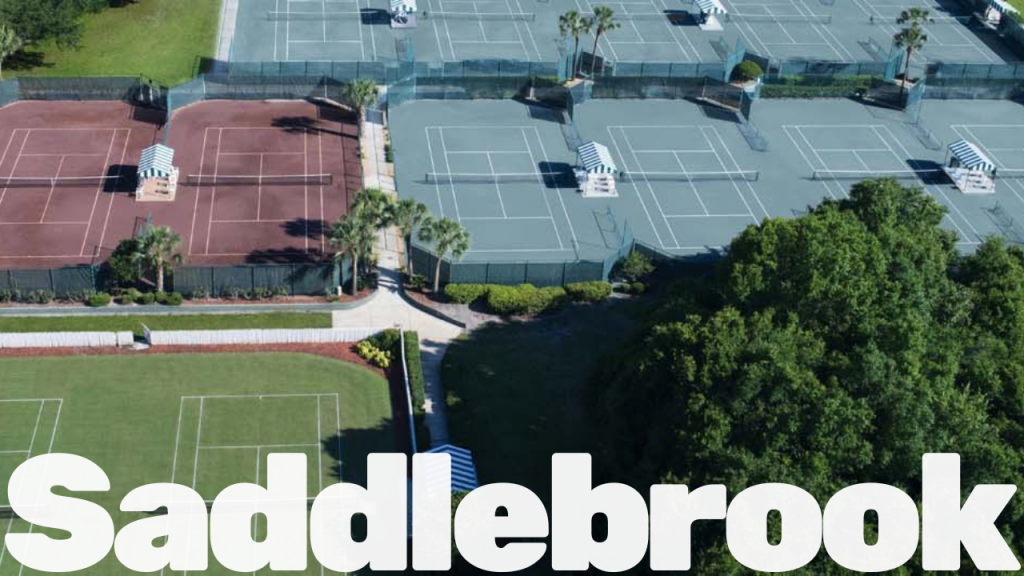 Wild Dunes Tennis Center, SC
If you're looking for a barrier-island resort with easy access to Charleston's historic houses, restaurants, and culture, look no further than the Isle of Palms. This resort has a 17-court tennis complex, two Tom Fazio golf courses, and a 93-room boutique hotel.
Plus, the Isle of Palms is only a 15-minute drive from Charleston, making it the perfect place to get away from it without sacrificing convenience. And with 212 miles of dune-lined beach, you're sure to find the perfect spot to relax and soak up the sun. So what are you waiting for?
Click here for more info!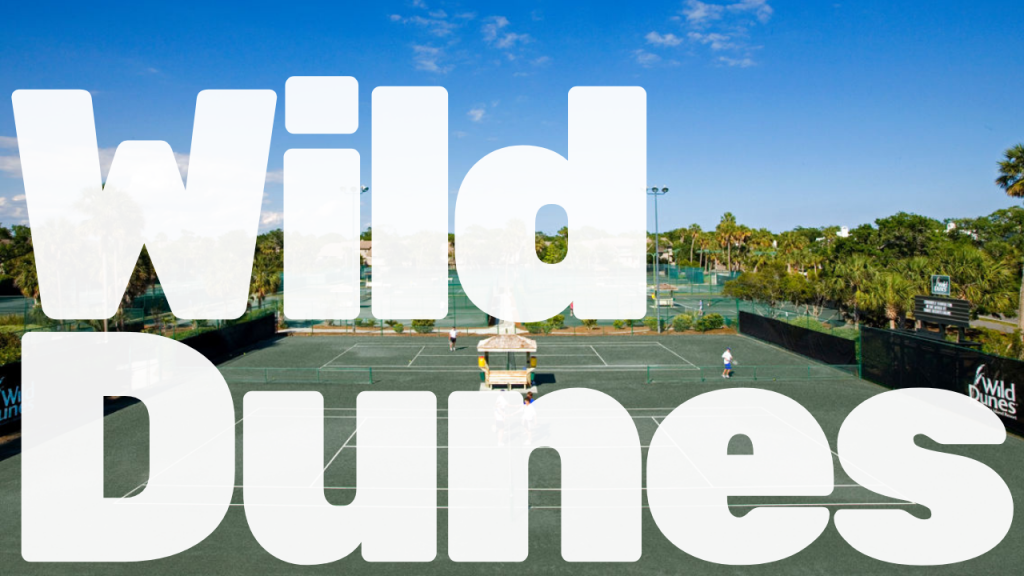 Mauna Kea Beach Hotel, Hawaii, HI
Nestled on the shores of the Kohala coast, Mauna Kea Beach Hotel is renowned for its pristine white sand beaches and gorgeous turquoise waters. The 11-tennis-court club at Mauna Kea is no exception, offering guests prime real estate just steps from the ocean.
The courts are well-maintained, and the staff is attentive, providing fresh towels and water throughout your game. Private lessons and group instruction are available, making it easy to improve your skills. Video instruction is also available.
The tennis staff's excitement for the game is evident, as evidenced by their eagerness to assist in the setup of a match and their attentive courtside service. Whether a beginner or a seasoned pro, you'll enjoy the unique setting and exceptional service at Mauna Kea Beach Hotel.
Click here for more info!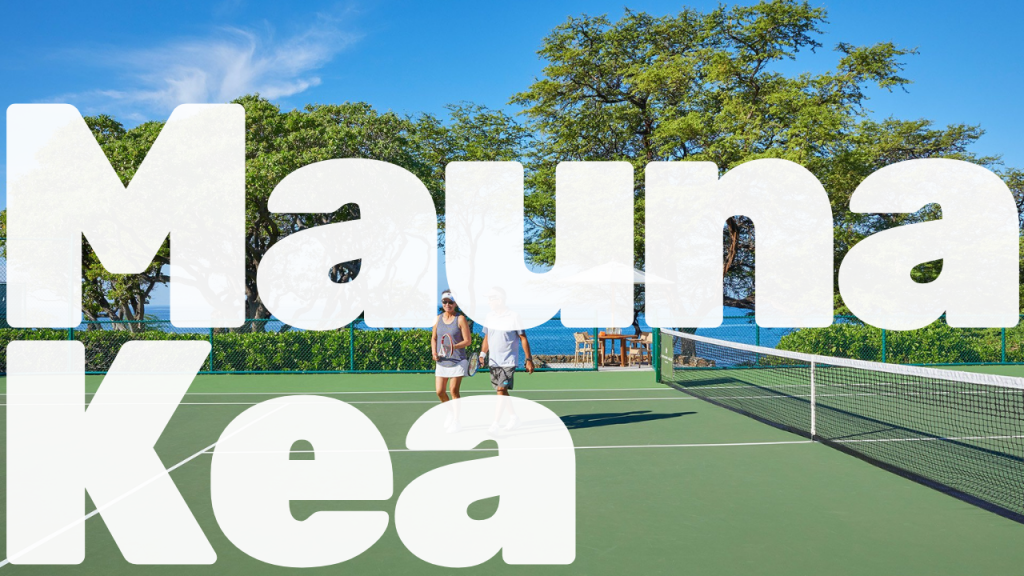 La Quinta Resort & Club, Palm Springs, CA
La Quinta Resort & Club is a world-renowned tennis destination, boasting 23 courts (18 hard and five Har-Tru). The tennis program offers tennis instruction and coaching for players of all skill levels, singles and doubles matches, and strategy workshops.
In addition to its impressive tennis facilities, La Quinta Resort & Club offers many other amenities, including luxurious accommodations, championship golf courses, world-class spas, and fine dining. With so much to offer, it's no wonder that La Quinta Resort & Club is a favorite of international superstars Novak Djokovic and Maria Sharapova.
Click here for more info!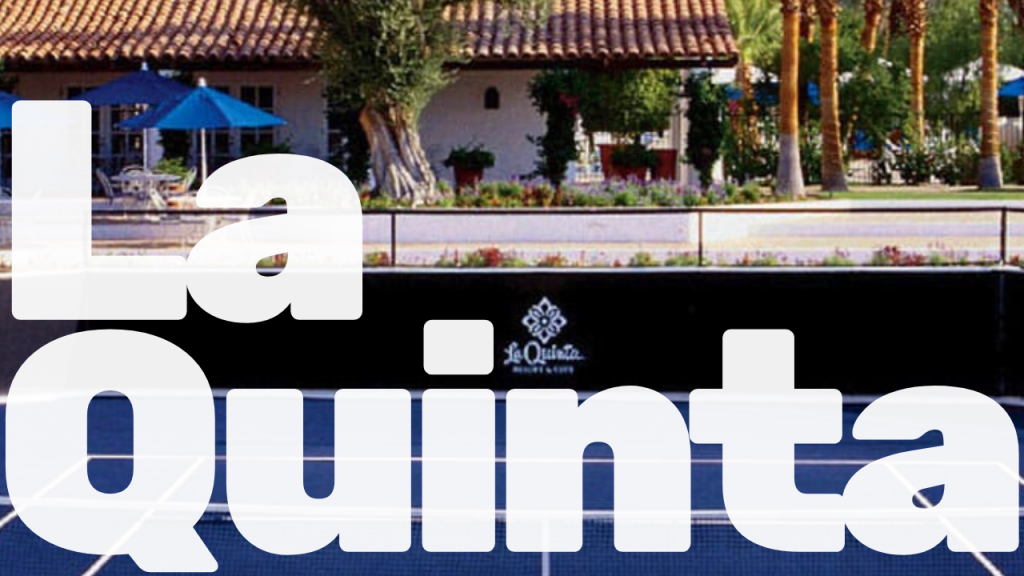 Longboat Key Club, FL
The Resort at Longboat Key Club is a paradise for tennis lovers, with 20 Har-Tru courts. Resort guests enjoy free access to the courts and the resort's many other amenities, including an oceanfront swimming pool, a café, and a bar.
The tennis director, John Woods, has been with the club since 1976 and oversees a team of highly skilled professionals who are dedicated to providing an enjoyable experience for all guests. Whether you're looking to improve your backhand or just enjoy a leisurely game of tennis, the Resort at Longboat Key Club is the perfect place.
Click here for more info!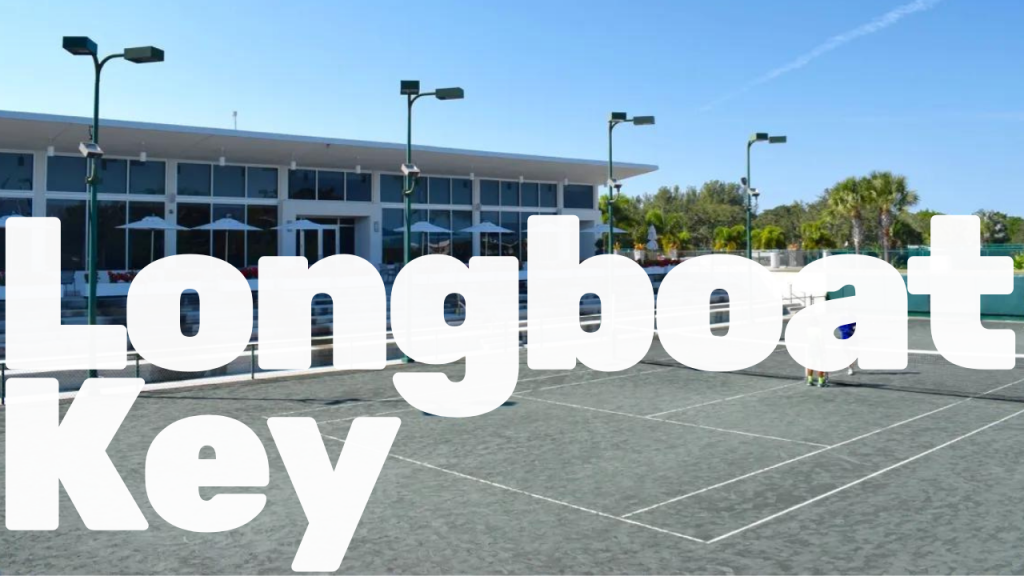 Resort and Club Dallas at Las Colinas, Irving, TX
Four Seasons Golf and Sports Club's world-class tennis staff offers the ultimate tennis experience. Besides the 12 indoor and outdoor tennis courts, the resort features a pool, running track, squash and racquetball courts, and a 176,000-square-foot sports club.
Four Seasons Resort and Club Dallas are among the Top 25 Tennis Resorts in the World and one of the Top 50 US Tennis Resorts by Tennis Magazine!
Click here for more info!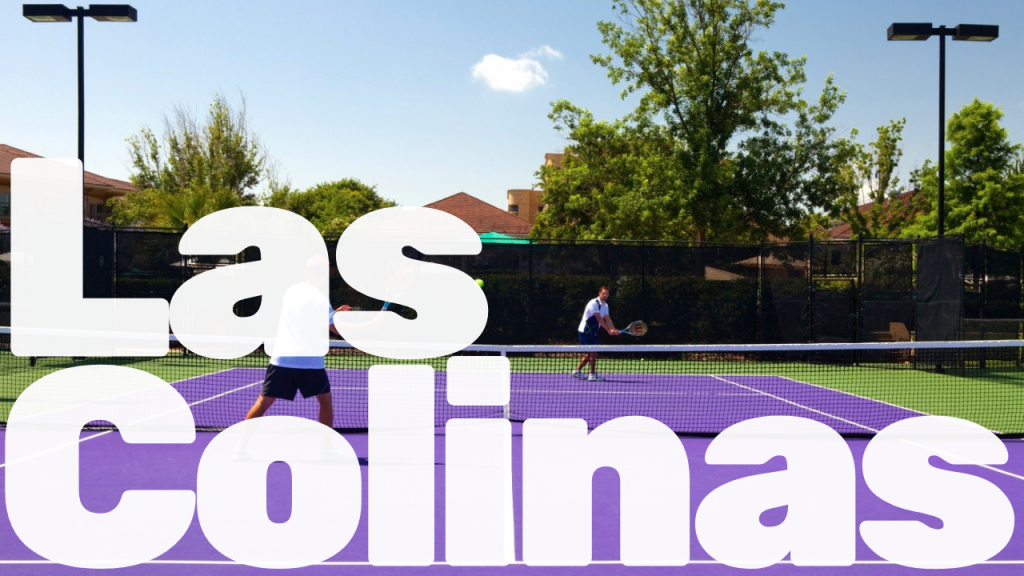 Florida's the Ritz-Carlton Key Biscayne, FL
This premium resort on the island of Key Biscayne allows you to play loads of tennis while also getting a taste of the Caribbean. The tennis resort is minutes away from Crandon Park and downtown Miami with a private setting overlooking the Atlantic Ocean.
The Cliff Drysdale tennis center, which keeps the facility active all year, provides plenty of on-site tennis activities. Daily clinics, private lessons/group lessons, kids tennis training, and private events are held on the ten green clay courts and one hard court.
Touring players like Andy Murray, Serena Williams, and Genie Bouchard even stop for charity demonstrations before the Miami Open now and again. This resort and tennis program have a lot to offer.
Click here for more info!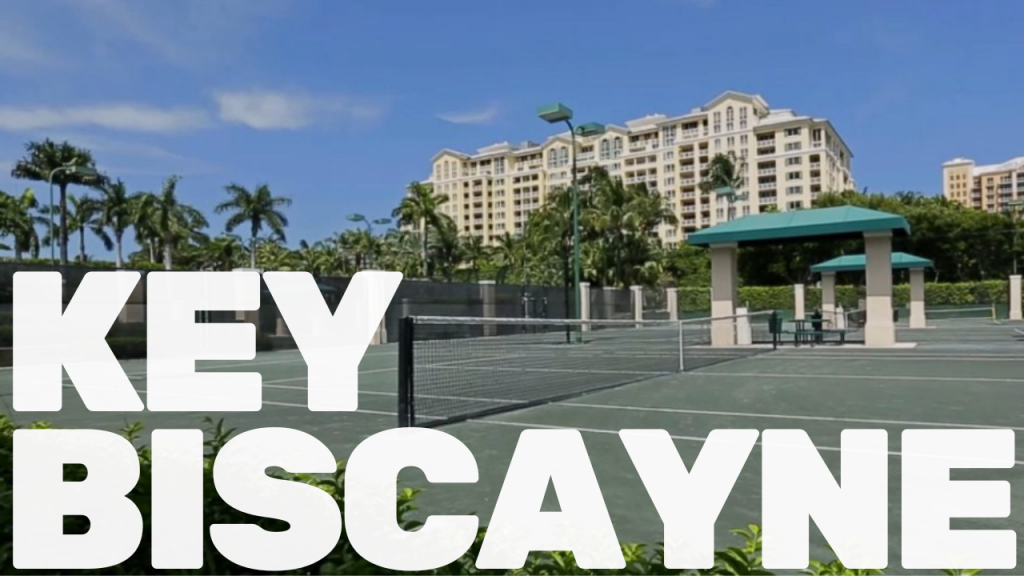 Rafael Nadal Tennis Center, Costa Mujeres, Mexico
Rafa Nadal is widely acknowledged as one of the best tennis players of all time. You can now work out like him while on vacation in Mexico! This destination is designed specifically for you if you are a seasoned veteran or a top junior wishing to improve your talents.
You may have a luxury tennis resort vacation on the southeast coast of Mexico, just outside of Cancun, with plenty of sunshine and a private beach area to unwind. The tennis center is between the Grand Palladium Costa Mujeres Resort & Spa and the TRS Coral Hotel, both large tennis resorts.
This is the newest addition to our list, with eight red clay courts, a soccer field, an exclusive Rafael Nadal Museum, and a sports café. Tennis pros are well-trained to help you optimize your abilities while minimizing your weaknesses. Despite the high price tag, the facility and location will not disappoint.
Click here for more info!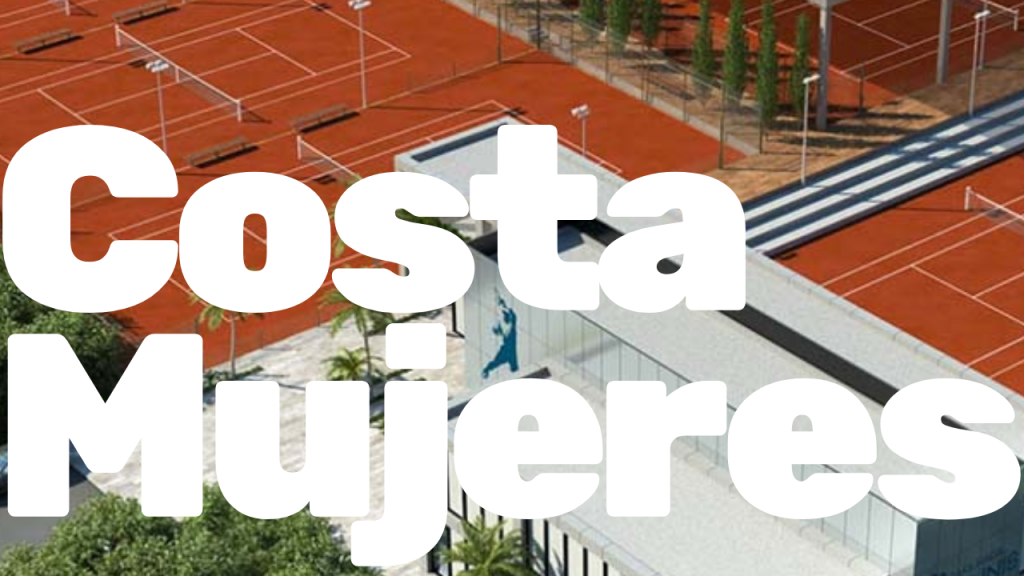 Img Academy, Bradenton, FL
Because of its state-of-the-art facilities and ideal weather, many top tennis stars love vacationing/training at the IMG Academy. The place has evolved into a hotspot for the professional sports sector. This is due to legendary tennis coach Nick Bollettieri, who sought to build a one-of-a-kind training environment where elite junior players and professionals could work all year.
Although the academy offers to coach players of all levels, most clinics/lessons are focused on the higher-level league and tournament players. The tennis complex features 33 outdoor hard courts, 18 outdoor green clay courts, and four indoor hard courts for everyday use.
In addition, players will benefit from daily instruction from professional coaches and access to a spa, exercise facility, housing, and on-campus eating. Their program is strenuous, with 5-hour training sessions every day, but it pays off when you see your end-of-season or tournament results.
Click here for more info!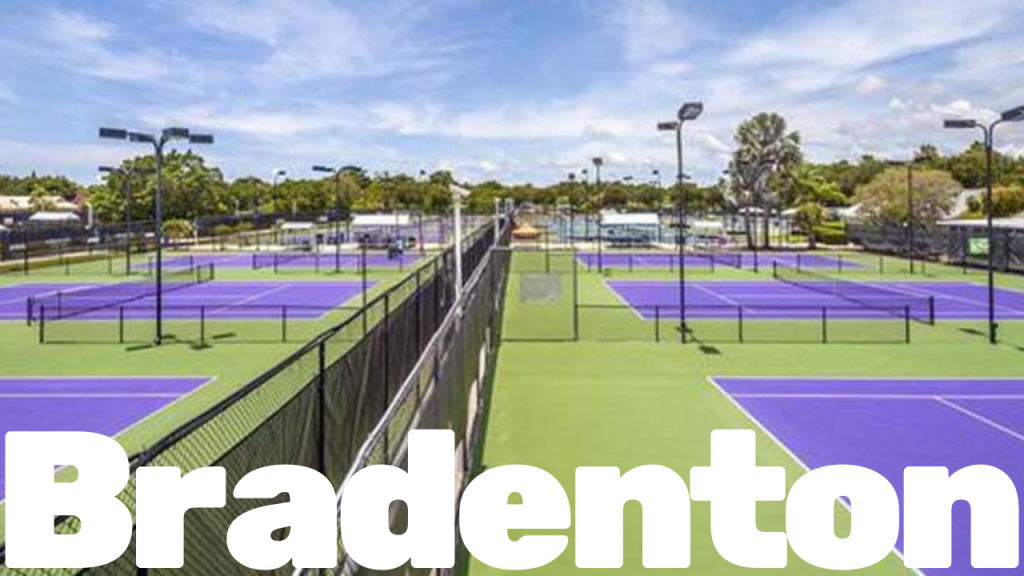 Baha Mar, Bahamas
Baha Mar is the place to go if you want to spend your next vacation having fun in the sun and partaking in nonstop activities. This massive resort is ideal for both tennis players and non-tennis enthusiasts! You will enjoy spectacular views and top amenities anytime you stay on the north coast of Nassau, facing the great Atlantic Ocean.
Three hotels, a massive casino, a private golf course, a spa, a grottoed pool with a waterfall, dozens of restaurants/cafes/bars, many art galleries, fashion boutiques, and a privately groomed 3,000-foot beach make up the resort.
There is also a superb tennis facility operated by Peter Burwash International pros, which has six hard courts, three har-tru clay courts, and one grass court, all of which are lighted and open for play at all times.
Click here for more info!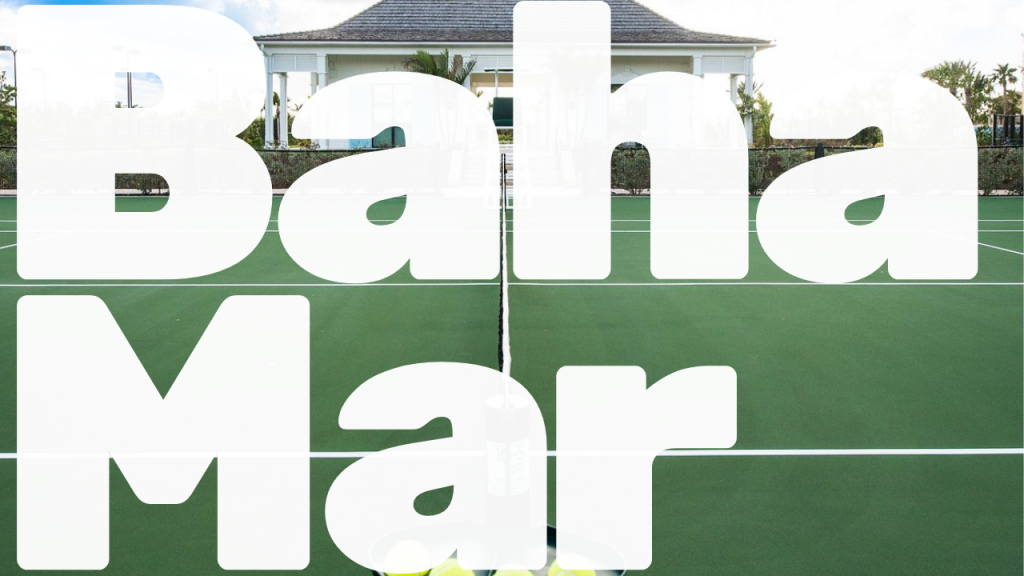 Four Seasons Resort Nevis, West Indies
This is another wonderful option for the ultimate tennis experience, as it was one of the first Four Seasons Resorts to build a premium tennis facility. You can never get enough of the excellent atmosphere, friendly people, and laid-back Caribbean mood in the lovely West Indies.
Despite its tiny size (196 rooms and 50 private villas), the Four Seasons brand ensures that the resort is created with luxury in mind. If tennis isn't your thing, take a stroll down Pinney Beach, play golf, relax at the spa, work out in the fitness center, learn to scuba dive, or go snorkeling in the crystal clear ocean. The activities here are enjoyable regardless of your age or ability level.
If you wish to play some tennis, there are ten tennis courts, including four hard courts, four red-clay courts, and two Astro-turf courts. There are five illuminated courts for evening play and daily teaching, clinics, and premier activities to help you maximize your time in the Caribbean sun.
Click here for more info!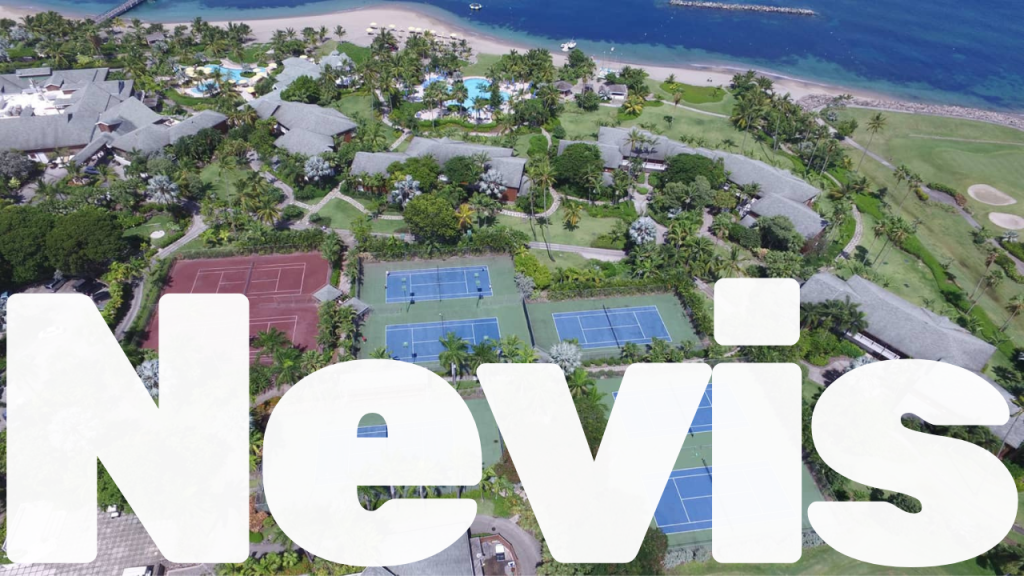 Tennis Academy of Rafa Nadal, Mallorca, Spain
Rafa Nadal is the most probable player to be seen at this facility. You're also likely to run into Carlos Moya, who has become a regular member of Rafa's coaching staff and serves as the Academy's Technical Director. You might imagine the facility full of red clay courts, with teachers imparting the knowledge that has helped Nadal become the best clay player ever.
Still, you can also book packages that include running, triathlon, paddling, and cycling lessons. Is Mallorca too far away for you? According to recent rumors, Rafa wants to build a second academy in Boca Raton, Florida.
Click here for more info!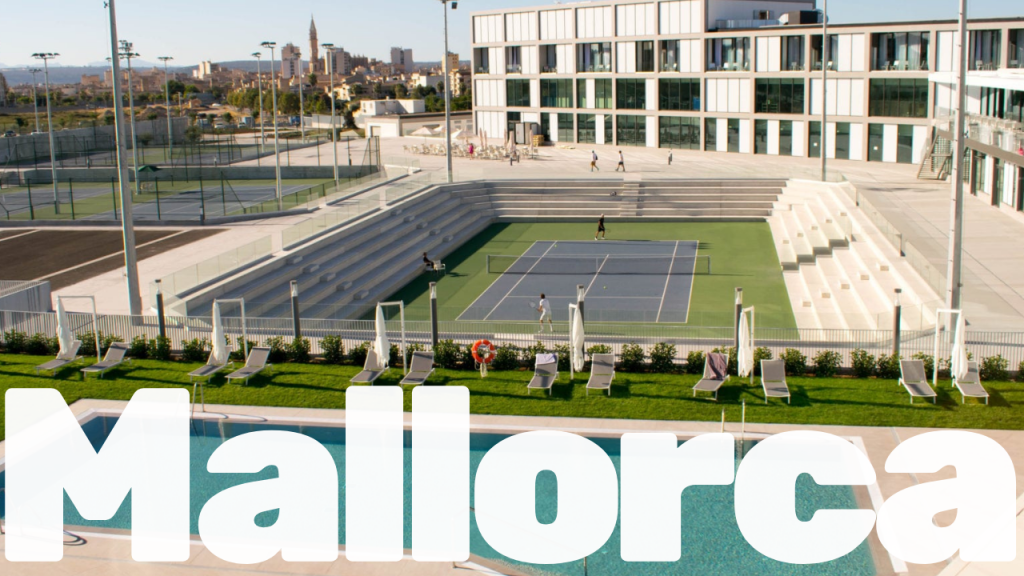 Hotel Jumeirah Beach, Dubai
While we can't guarantee that you'll be hitting with top players, we know several well-known names, including Roger Federer &Andy Murray, train in Dubai during the off-season.
The Peter Burwash International Tennis Program manages the hotel's tennis center and works with players of all levels and skills. Because of the dependably warm and sunny weather, being rained out is slim, and you can cool off in one of six pools after your game.
Click here for more info!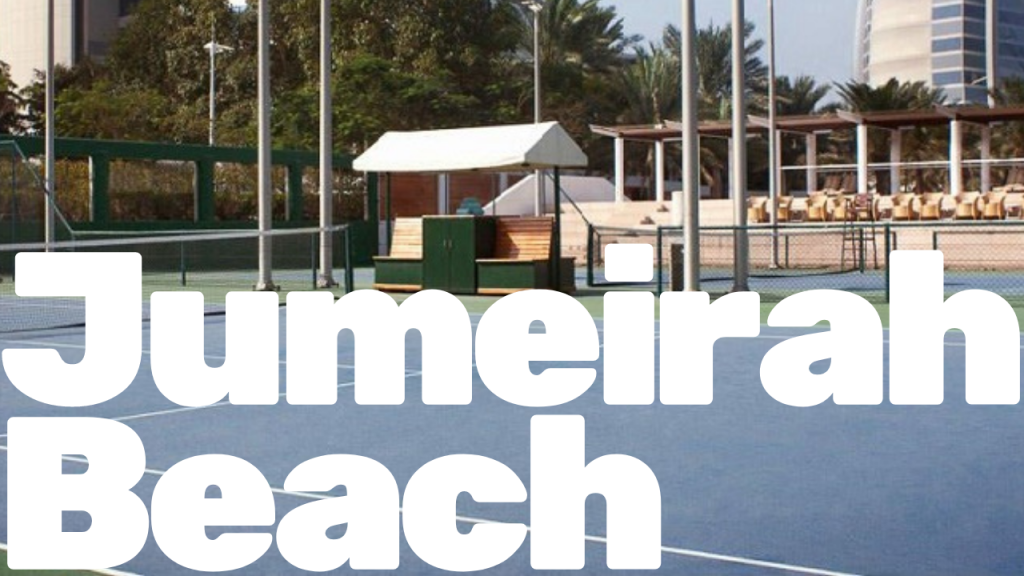 Mouratoglou Academy, Biot, France
This institution, located on the French Riviera, was founded in 1996 by Patrick Mouratoglou, Serena Williams' former coach.
Apart from players that have worked with Mouratoglou, Serena Williams, Stefanos Tsitsipas, Simona Halep, Victoria Azarenka, Coco Gauff, Lorenzo Musetti, Alexei Popyrin, Holger Rune, Linda & Brenda Fruhvirtova, Nicholas David Ionel, Clervie Magloire Ngounoue have all trained at the facility.
If you want to improve your game while seeing some of the best tennis players in the world (especially during the European clay-court season), this is the place to be.
Click here for more info!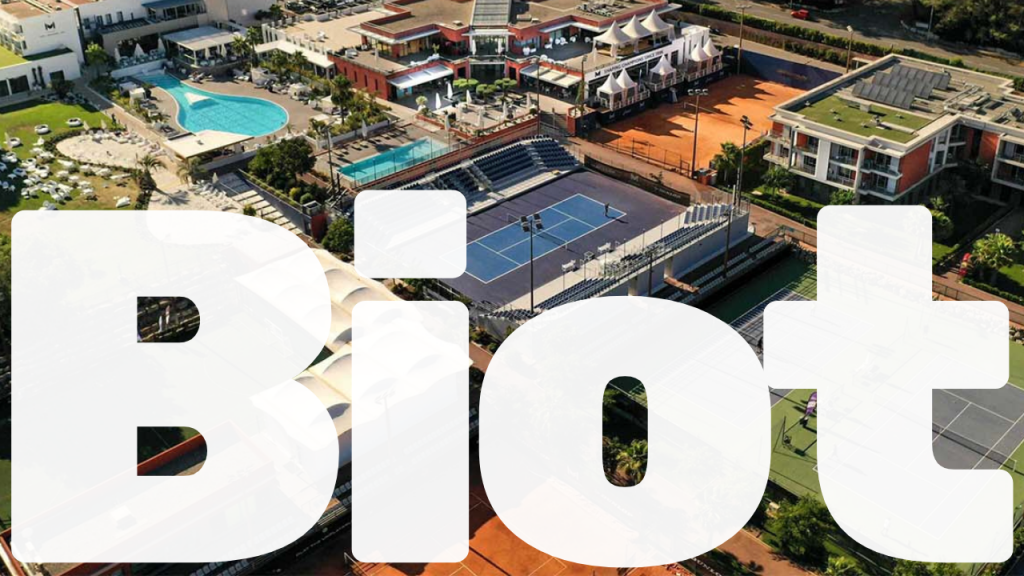 Omni La Costa Resort & Spa, Carlsbad, CA
Omni La Costa Resort & Spa features 17 clay and hard courts, including seven lighted courts for evening play close to the beach in Southern California.
The 400-acre Omni La Costa Resort & Spa has 8 dazzling pools, two 18-hole golf courses, and a full-service luxury spa. The distance to Carlsbad Premium Outlets is less than 15 minutes by car and 30 miles from the San Diego International Airport and San Diego Zoo.
Click here for more info!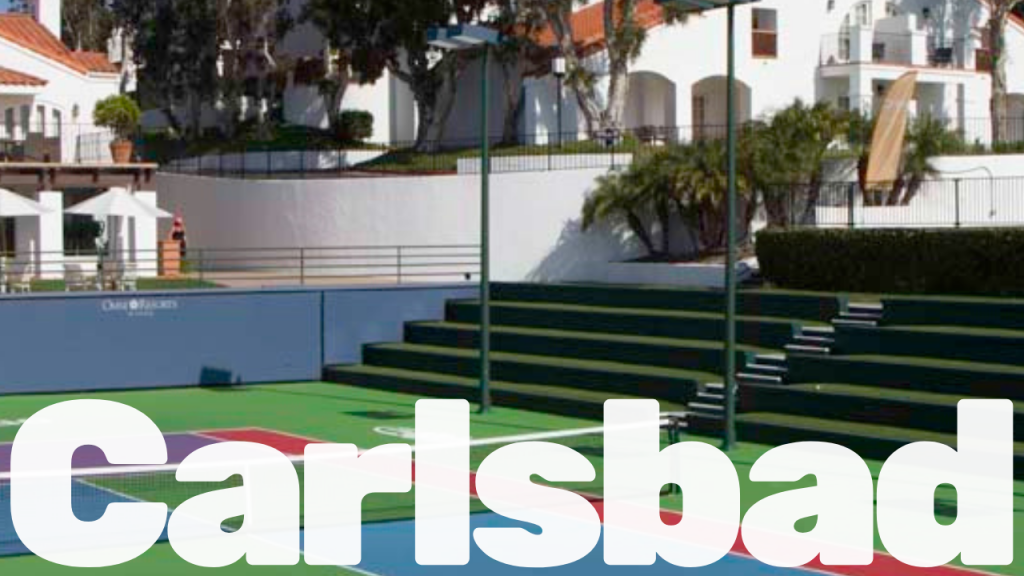 Final Thoughts
Whether you're a beginner or an experienced player, there are plenty of great places to improve your tennis skills. Our list of the top 20 academies and resorts for tennis players provides a range of locations around the world, each with its unique benefits.
So we've got you covered if you're looking for luxurious accommodations and amenities or want to train with some of the best coaches in the business. We hope this article has helped you choose the perfect place to take your game to the next level!
Extra Resource
If you liked this article, please also check out our article on the Best Tennis Academies in the world.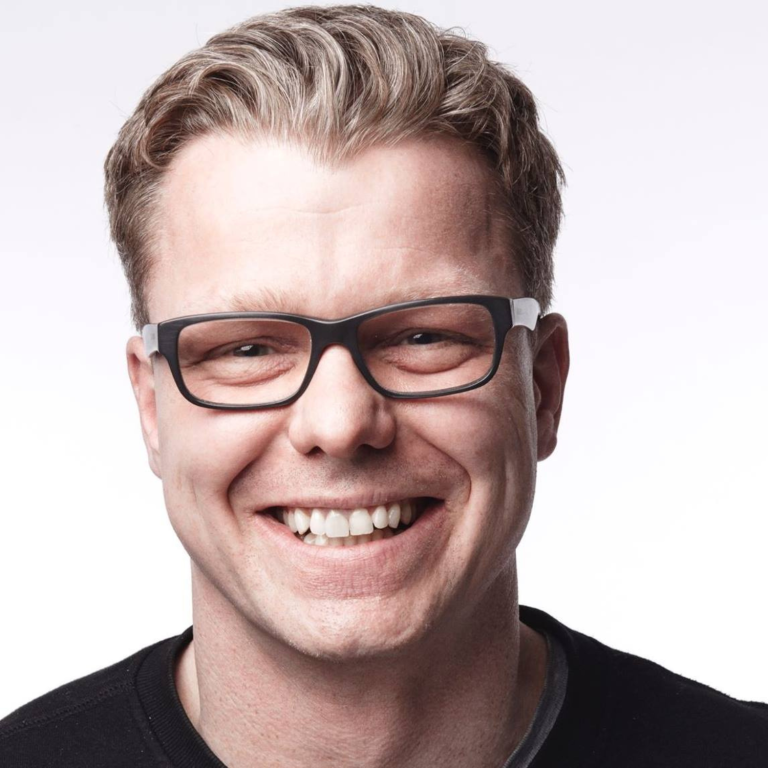 Christoph Friedrich is a German tennis player and coach currently residing in Oakland, California. He began his tennis journey at the age of eight and has since dedicated his life to the sport. After working as a tennis coach and hitting partner in New York City for eight years, Christoph decided to share his knowledge and experience with tennis players around the world by creating the My Tennis Expert blog. His goal is to make tennis education accessible to everyone and help players select the best equipment for their game, from racquets and strings to shoes and overgrips. Christoph's extensive research and expertise in tennis technology make him a valuable resource for players of all levels.