Check out the greatest tennis records that will never be broken! From reaching consecutive Grand Slam finals to the most tour titles, find out which achievements are unrivaled in the world of tennis.
Are you ready to take a trip down memory lane and explore some of the sport's most iconic and historic records? From Grand Slam wins to consecutive match victories, we'll cover all the big moments that have shaped tennis into the exciting and competitive game we know and love today. Let's dive in!
Ivan Lendl's 8 Consecutive US Open Finals
Ivan Lendl was one of the most consistent players in tennis history, and his record of reaching the US Open final eight consecutive years is a testament to his dominance on the hard courts. From 1982 to 1989, Lendl reached the US Open final every year, and he won the tournament three times, in 1985, 1986, and 1987. He was known for his powerful groundstrokes, especially his forehand, which he could hit with great accuracy and speed.
The US Open is a tough tournament to dominate because of its insanely fast hard courts that allow all kinds of playing styles to flourish. Unlike the French Open or Wimbledon, where the surface is more specialized, the US Open sees a lot of upsets, especially in the later rounds. That's one of the reasons we've seen some surprise winners like Marin Cilic, Juan Martin del Potro, Dominic Thiem, Stan Wawrinka, Daniil Medvedev, and Carlos Alcaraz in recent years.
So, it's pretty unlikely that anyone will beat Ivan Lendl's record of 8 consecutive US Open appearances from 1982-1989. Even Rafael Nadal's dominance at the French Open hasn't translated to 8 straight US Open finals. It's just a tough tournament to win year after year. Ivan Lendl's record is a testament to his consistency and dominance on hard courts, and it solidifies his place among the all-time greats of the sport.
Pete Sampras 7 Wimbledon Titles In 8 Years
Pete Sampras' record of winning 7 Wimbledon titles in 8 years is one of the most impressive accomplishments in the history of tennis. From 1993 to 2000, Sampras was nearly unbeatable on the grass courts of Wimbledon. The only year he did not win was in 1996, when he lost to Richard Krajicek in the quarters, but otherwise, he was pretty much unstoppable. His serve-and-volley style was perfect for grass, and he often overpowered his opponents with his big serve and near-perfect net play.
Sampras' record of 7 Wimbledon titles in 8 years can only be compared to Roger Federer's and Bjorn Borg's records. Federer won 5 consecutive Wimbledon titles between 2003-2007, and Borg won 6 French Open titles in a row between 1974-1979. All in all, Pete Sampras' record of 7 Wimbledon titles in 8 years is one of the most impressive accomplishments in the sport of tennis. He is definitely one of the all-time greats.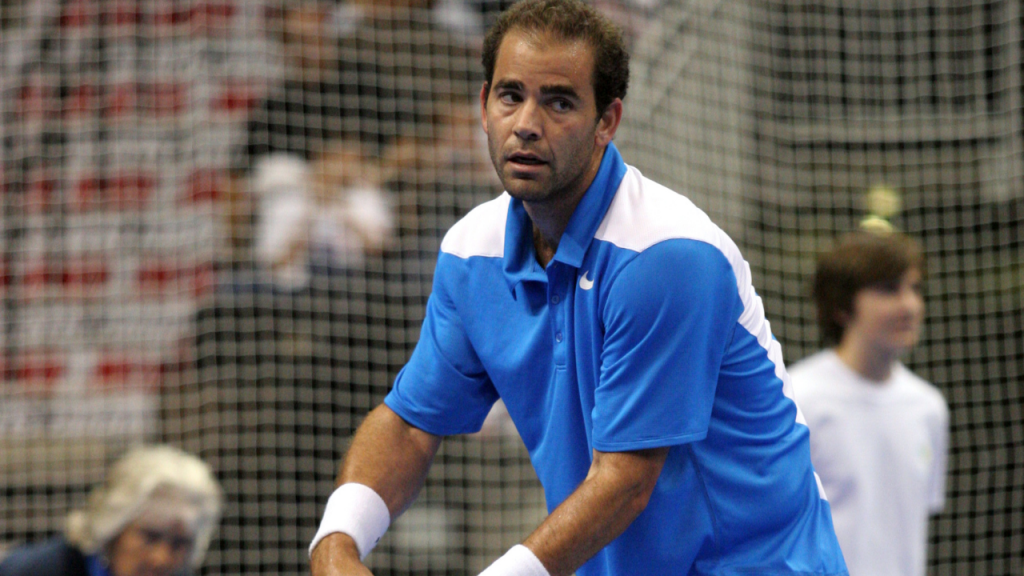 Bjorn Borg's 6 french Open and 5 Wimbledon titles
Bjorn Borg was one of the most iconic professional players of all time, and his combination of 6 French Open and 5 Wimbledon titles is a testament to his greatness on clay and grass courts. It's pretty unlikely that anyone will come along and win 6 French Open and 5 Wimbledon titles. Borg was basically the king of the "channel slam" – winning the French Open and Wimbledon in the same year – he did it three years in a row (1978-80).
Borg's combination of 6 French Championships and 5 Wimbledon titles is considered one of the most outstanding achievements in the sport's history, and it solidifies his place among the game's all-time greats. If Borg had stuck around and played in Australia, which he didn't, Nadal & Djokovic might still be chasing him. Borg was that good, and his records were that tough to beat.
Rafael Nadal's 14 French Open Titles
Rafael Nadal's dominance at the French Open is something that's hard to put into words. The guy is just a clay court king. He's won the tournament 14 times, which is just insane. No one, not even Federer or Djokovic, has come close to that kind of success at a single Grand Slam. When you think about it, it's crazy that Nadal has only lost three times in 112 matches at the French Open.
That's a win percentage of 97.4%. And when he makes it to the final, it's pretty much a done deal. He's 14-0 in French Open finals and has never dropped more than a set in any of them. It's like his opponents know they're beat before the match even starts. But what's even more impressive is that Nadal has been able to maintain this level of dominance for so long.
Most players don't even get to play in one Grand Slam 14 times, let alone win it that many times. But Nadal has been able to do it, and on the most demanding surface at that. It's just ridiculous. All in all, Nadal's record at the French Open is something that's truly epic and probably never to be repeated ever again.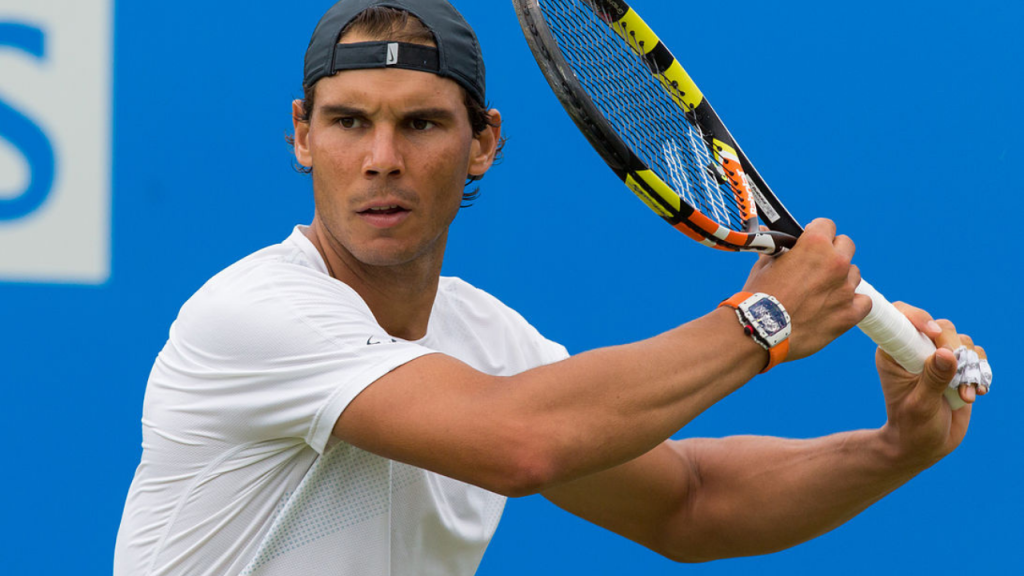 Roger Federer's 10 consecutive Grand Slam finals
When Roger Federer was in his prime, he was just on a different level. He was consistently reaching the final of Grand Slam tournaments like it was no big deal. In fact, he reached the finals of 10 consecutive Grand Slams from 2005 Wimbledon to the 2007 US Open, which is a record that still stands today. It's crazy to think that it was considered a major upset by Richard Krajicek, who beat Federer in straight sets in the Wimbledon quarters.
After that loss in the 2008 Australian Open, Federer reached the final of the next eight majors in a row between the 2008 French Open and the 2010 Australian Open. That's eighteen out of nineteen Grand Slams between 2005 Wimbledon and the 2010 Australian Open. It's hard to overstate how impressive this record is. It takes a level of consistency and skill that few players have ever achieved. Federer was the definition of a champion during this period, and it's a record that may never be broken.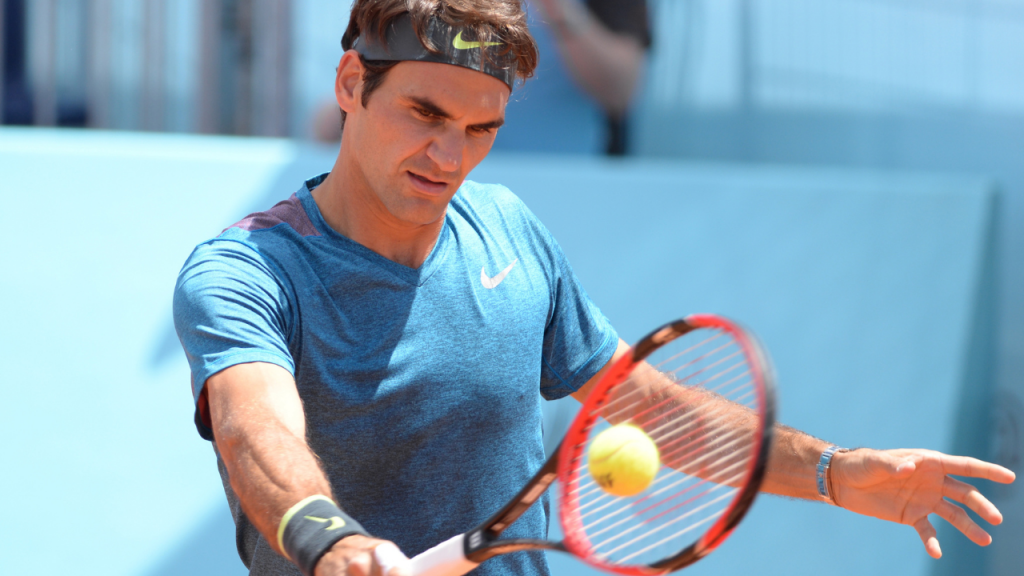 Martina Navratilova's 354 titles
Meet Martina Navratilova, the queen of tennis with a record-breaking career that's simply out of this world. With 354 titles under her belt, including an all-time record of 31 Grand Slam Doubles titles, this powerhouse player has more wins than any other athlete in the sport's history. Navratilova's dominance extends beyond just her singles career, where she holds 167 titles.
She's also the record holder for the most doubles and mixed doubles titles, with 177 and 10 wins, respectively. Her combined title tally is an astounding 354, more than twice the amount of the next best player. Martina's desire to win was unrivaled, as demonstrated by her mixed doubles triumph at the 2006 US Open, just a few weeks shy of her 50th birthday. But what makes her record seemingly unbreakable is the fact that in the modern era, few tennis professionals consistently play both singles and doubles at events beyond the Slams.
Carlos Alcaraz – Youngest Number One
As the new year of 2022 approached, the tennis world was abuzz with anticipation for the potential breakthrough of Carlos Alcaraz, a precocious 18-year-old from Spain who had already established himself as a top-ranked player with an ATP world ranking of 32. However, even the most optimistic experts could not have foreseen the meteoric rise that Alcaraz was about to embark upon.
In February, Alcaraz made a statement by capturing his second ATP title at the Rio Open and, in the process, claimed his first win at the prestigious 500-level tournament. This impressive feat propelled him into the top 20 for the first time in his career. But Alcaraz was far from done, as he continued to build momentum, reaching the semi-finals of Indian Wells and then claiming his first Masters 1000 title at the Miami Masters.
These accomplishments saw him soar to 11th place in the world rankings by the end of April. The young Spaniard then added another ATP 500 title to his resume with a victory in Barcelona, which propelled him into the top ten, where he would remain for the next several months. A second Masters 1000 title in Madrid further solidified his standing, moving him up to sixth in the world.
By August, Alcaraz had broken into the top five and was ranked fourth heading into the US Open, where he faced the Norwegian Casper Ruud in the final. The winner of this match would earn the top spot in the ATP rankings, and it was Alcaraz who emerged victorious, becoming the youngest player in history to reach the number-one ranking by more than a year.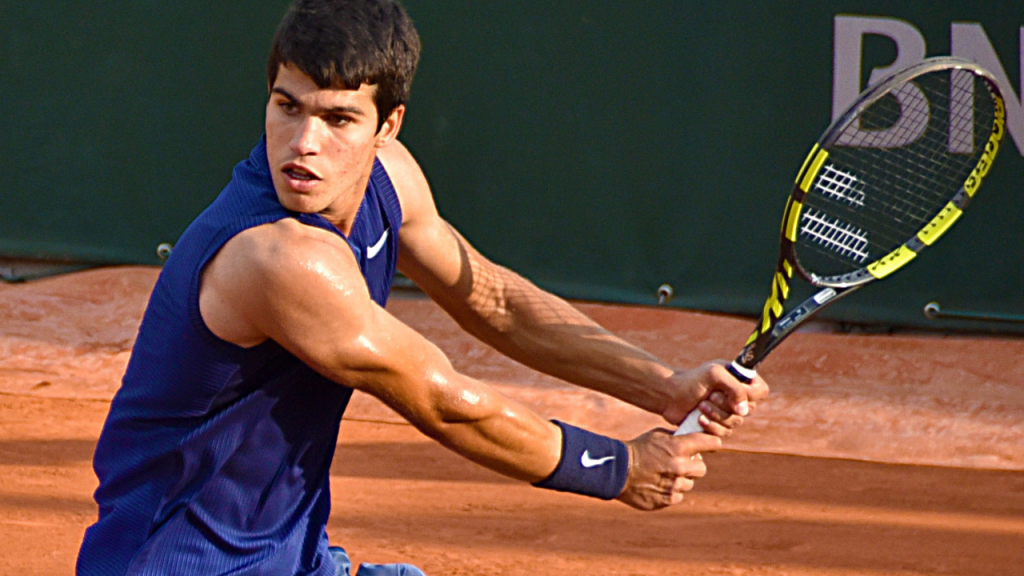 FAQs
Which Players Have Won the Most Career Grand Slams in The Open Era?
Rafael Nadal (22) and Margaret Court (24) currently hold the record for the most Grand Slam singles titles. With his 2022 Australian Open victory, Nadal became the sole holder of the men's singles record, surpassing Roger Federer and Novak Djokovic.
Which Pros Have Achieved the Career Grand Slam Feat of Winning All Four Grand Slam Tournaments?
Some of the players that have won all four majors are Roger Federer, Novak Djokovic, Martina Navratilova, Steffi Graf, and Serena Williams.
What Is the Prize Money Awarded by The International Lawn Tennis Federation for Winning a Match at Wimbledon?
| | |
| --- | --- |
| 2023 | Prize Money |
| Winner | $2,600,000 |
| Runner Up | $1,400,000 |
| Semifinal | $700,000 |
| Quarterfinal | $400,000 |
| Round Of 16 | $230,000 |
| 3rd Round | $160,000 |
| 2nd Round | $100,000 |
| 1st Round | $70,000 |
Final Thoughts
Well, there you have it, folks! A rundown of some of the most impressive records held by some of the greatest tennis players of all time. From Grand Slam titles to consecutive wins, these players have truly left their mark on the game.
So grab a racket and hit the court, who knows, you might just be the next big thing in the world of tennis. And don't forget to pick up a copy of World Tennis Magazine to keep up with all the latest in the world of professional tennis. Happy hitting!
Extra Resource
Also, check out our article on the most important tennis stats that make or break this great game!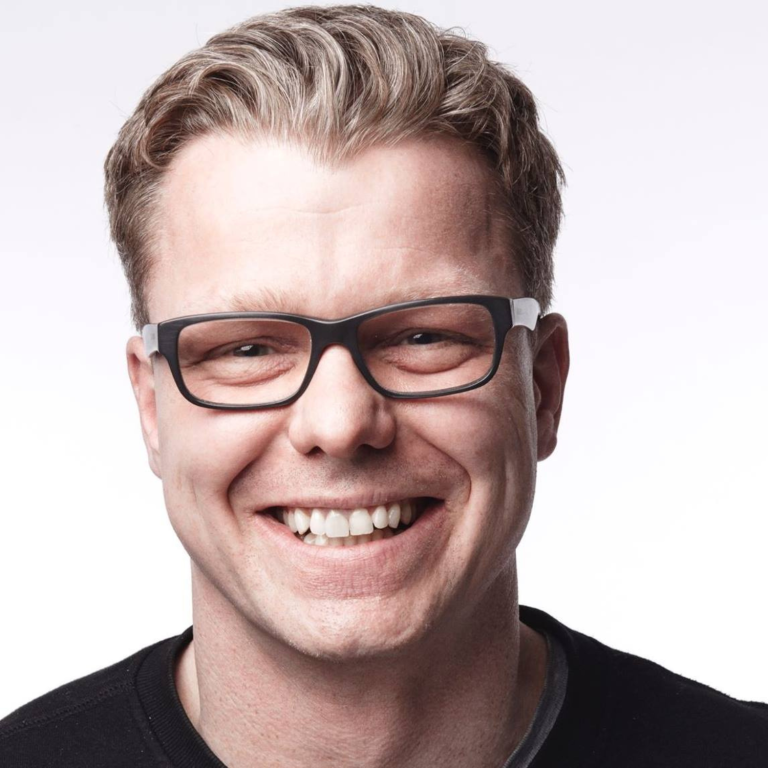 Christoph Friedrich is a German tennis player and coach currently residing in Oakland, California. He began his tennis journey at the age of eight and has since dedicated his life to the sport. After working as a tennis coach and hitting partner in New York City for eight years, Christoph decided to share his knowledge and experience with tennis players around the world by creating the My Tennis Expert blog. His goal is to make tennis education accessible to everyone and help players select the best equipment for their game, from racquets and strings to shoes and overgrips. Christoph's extensive research and expertise in tennis technology make him a valuable resource for players of all levels.