What is a tennis academy? In academia, an academy provides the highest degree of education, or in the case of a tennis academy, the highest level of tennis coaching.
If you want to become a world-class professional tennis player, chances are you'll need to spend some time at a tennis academy. These days, there are plenty of options to choose from, most of them located in beautiful places with great weather year-round.
In addition to having excellent facilities, these best tennis academies also have the coaching necessary to help players reach their full potential. Most of them have at least one or two-star students that they can brag about. So if you're serious about becoming a professional tennis player, a tennis academy is definitely something you should consider.
Rafa Nadal Tennis Academy, Spain
Rafa Nadal has built a fantastic tennis center on his home island of Manacor. This is a place for serious inspiration, with 26 courts, padel courts, a pool, an international English school, a museum, etc.
Tennis, school, and housing cost €56,000 per year. You can spend as little as one day or as much as a year there, as they provide a combination of junior and adult programs that appeal to all abilities.
Click here for more info!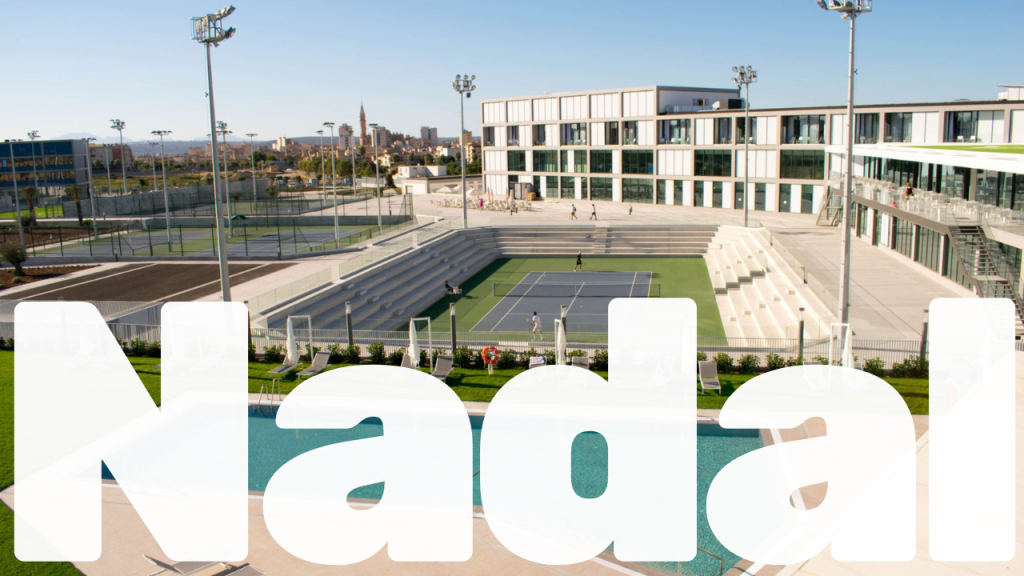 Evert Tennis Academy, Florida
The academy has produced numerous top tennis junior and collegiate players and some top pros. The program is overseen by Chris Evert, tennis legend, and John Evert, renowned coach and Evert Tennis Academy Director.
The tennis academy offers boarding and non-boarding options and a fully certified, NCAA-approved college preparatory high school on campus with low teacher/student ratios to meet student-athletes specific difficulties.
The Evert Academy Program is for athletes dedicated to a rigorous training program to reach their full potential on and off the court. A typical program schedule for Boca Prep students would include a 7 am warm-up, 2 hours of tennis, as well as 1 hour of fitness training. School is from 10:30 am to 2:45 pm, and match play is from 3–5 pm. After dinner, boarding students have a 90-minute study hall.
Click here for more info!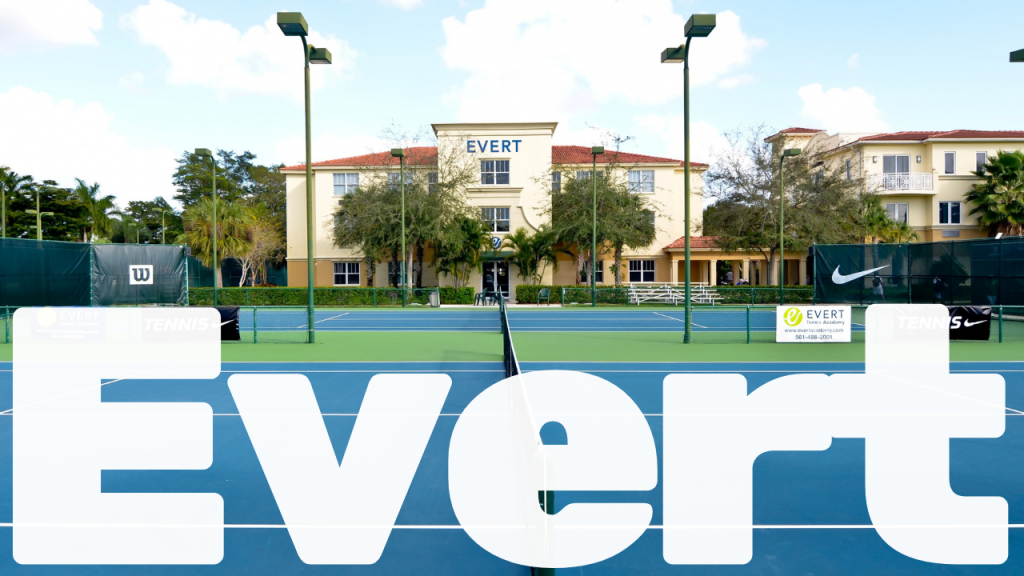 Tennis Academy Tipsarevic, Serbia
Janko Tipsarevic was a regular on the Tour not long ago. Since then, he has coached the next generation of young players from Serbia and other neighboring countries.
This location in Belgrade provides students with a much better opportunity to learn the game than they had in their home country. Nothing like that exists at the Tipsarevic Tennis Academy, where promising juniors can achieve their full potential.
Click here for more info!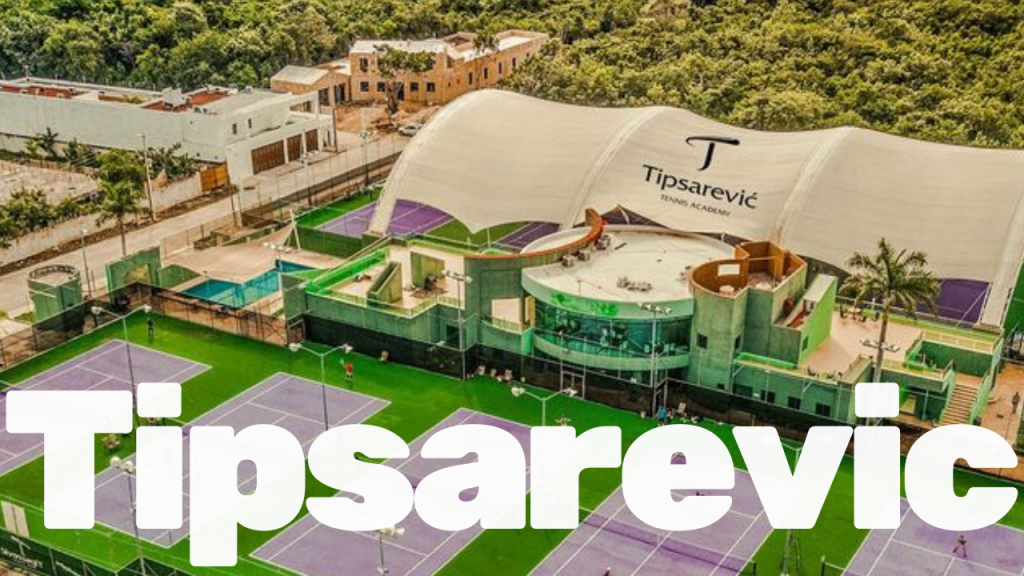 John Mcenroe Tennis Academy, New York
The John McEnroe Tennis Academy in Manhattan (Randall's Island), New York, is one of the best in the country, an 18-million-dollar sports complex with 20 tennis courts (10 deco turf, ten clay courts), 15 of those indoors.
The Academy was founded in September 2010 by tennis legend John McEnroe, one of the greatest American tennis legends, and has already produced one Wimbledon Juniors and Boys National Championships Winner in Noah Rubin.
The pricing model at John McEnroe is a little different from the other academies, as it is based on an a la carte model. This means that you can pay for just the court time or add on things like private coaching, transportation, and other services as needed.
This makes the John McEnroe academy a great option for serious players who want to commit to intense training and those who just want to enjoy casual tennis with friends. If you want to play tennis five days a week for two hours a day, the cost for the 34 weeks is $28k (without any add-ons).
Click here for more info!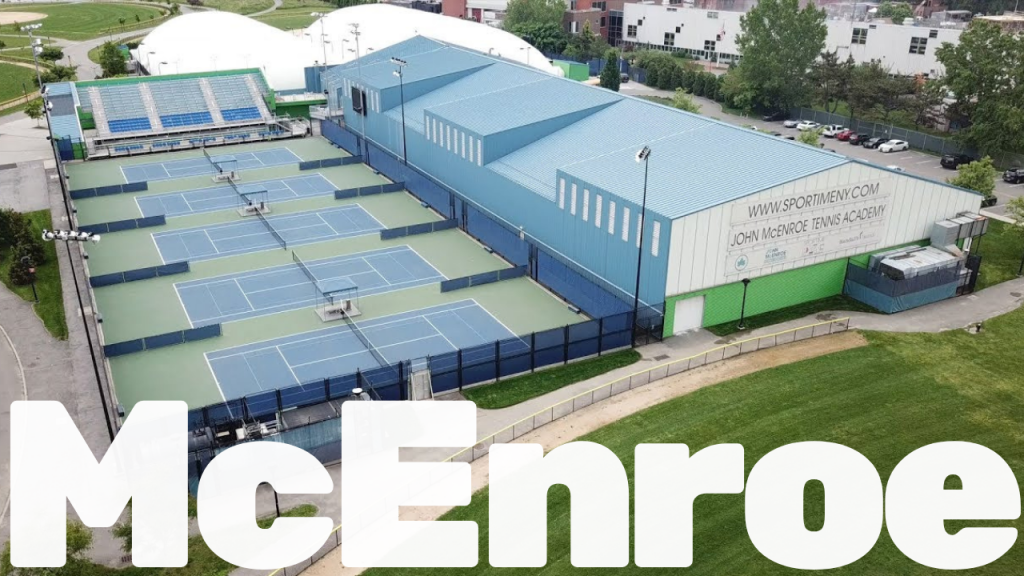 Van Der Meer Tennis Academy, South Carolina
The Van Der Meer Tennis Academy in South Carolina is one of the best academies in the world. With the main facility that offers 14 hard courts (4 covered and lighted, so your camp won't get rained out) and three indoor courts, you'll have plenty of opportunities to perfect your game.
And if you need a break from all that tennis, you can always enjoy the dorms, pool, and nearby beach. Here students take full advantage of the sand for aerobic and anaerobic fitness training, fun runs, beach soccer, etc. And the warm Atlantic Ocean provides a great cool-down!
But perhaps the best reason to attend Van Der Meer is the success of its graduates. Over 500 of Van Der Meer's students have received tennis college scholarships. Their staff consists of former ATP, WTA, Davis Cup, Fed Cup, and top collegiate players, all of whom have gone through Dennis Van der Meer's famous TennisUniversity course.
Consequently, the Van Der Meer Tennis Academy is an excellent choice for anyone looking to improve their game. A whole year at Van Der Meer costs between $23k and $39k, depending on whether players choose boarding or non-boarding.
Click here for more info!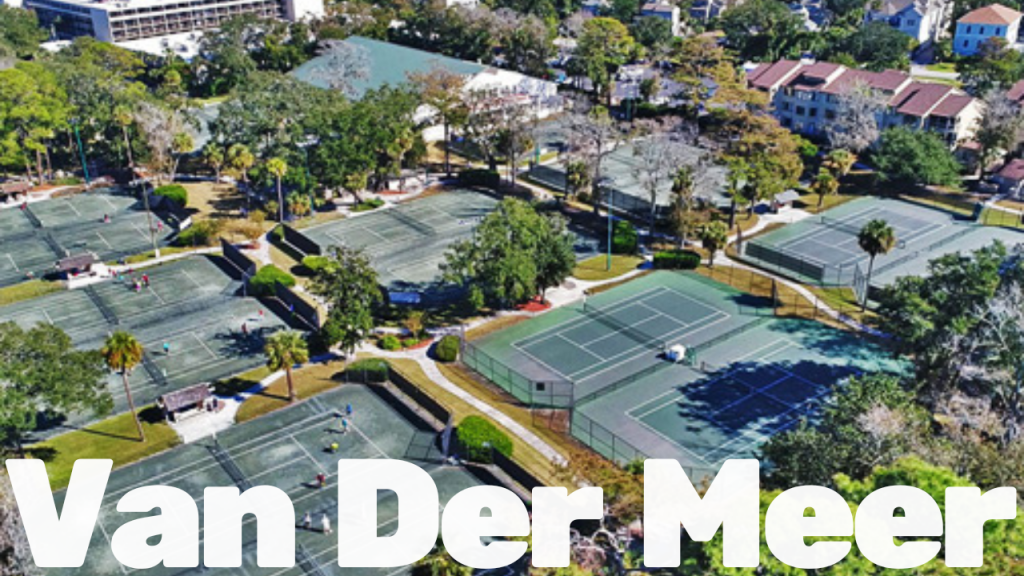 Academia Sanchez Casal, Florida
The Sanchez Casal Academy in Naples, Florida, is one of the best training facilities in the country. Former world doubles champions Emilio Sanchez Vicario and Sergio Casal founded the academy in 1998, and it has excellent facilities, including 33 clay courts (13 with lights), five hard courts, an Olympic pool, a gym, a restaurant, and player dorms.
Its emphasis on technical, tactical, mental, and physical training distinguishes Sanchez-Casal from other academies. The presence of a school on-site enables 65 juniors to enroll full-time (some living at the academy, others locally). There are also after-school programs (available to children of guests staying for a short time) and summer and holiday junior camps.
Click here for more info!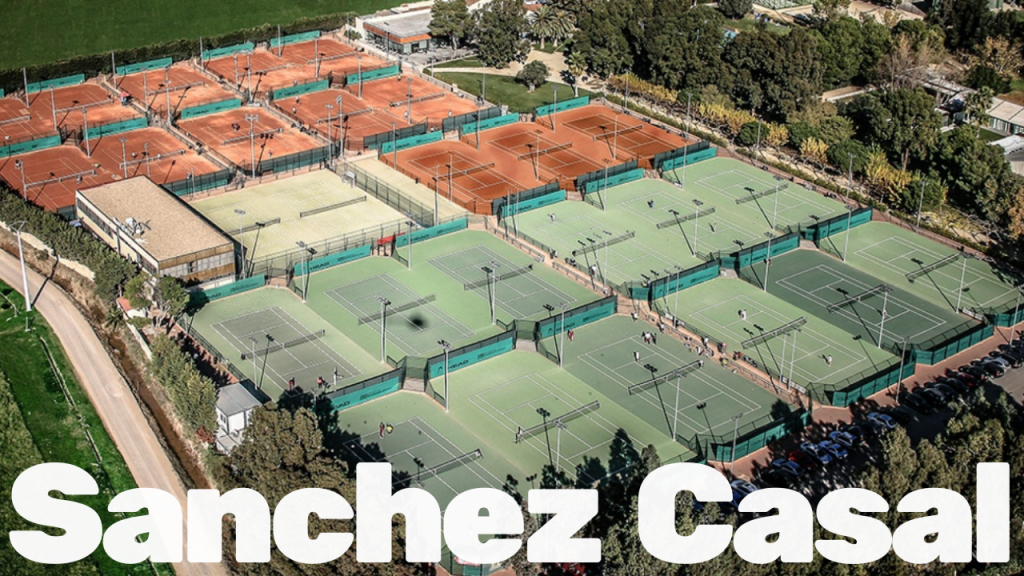 Barcelona Tennis Academy, Spain
The academy is a small, family-oriented academy located in Castelldefels, just 16 miles from Barcelona, 10 minutes from the international airport, and a 5-minute walk from the beach. Catalonia is well-known for its tournaments attracting junior, ITF, WTA, and ATP tennis players worldwide.
Because of BTA's small size, the approach to player development can be tailored to each individual. Players are given individual attention. Coaches, players, and parents have a very close relationship. Because BTA knows the players well, it can design individualized training programs based on their needs and abilities.
Aside from coaching future world-class tennis players, the BTA offers training programs for individuals and groups looking to improve their game in a short amount of time. The academy can create a personalized training program for any player for high-performance, intensive programs, or tennis instruction for beginners.
Raphael Maurer, a tennis coach, and sports manager from Switzerland, oversees and controls training programs at the Barcelona Tennis Academy. He manages a team of professional and experienced tennis coaches, fitness trainers, sports psychologists, and a physiotherapist.
A dedicated team committed to assisting each tennis player in reaching their full potential. The annual fee for the 10-month program is €24,500, which includes tennis and lodging but not school. The total cost, including school, is €34,000.
Click here for more info!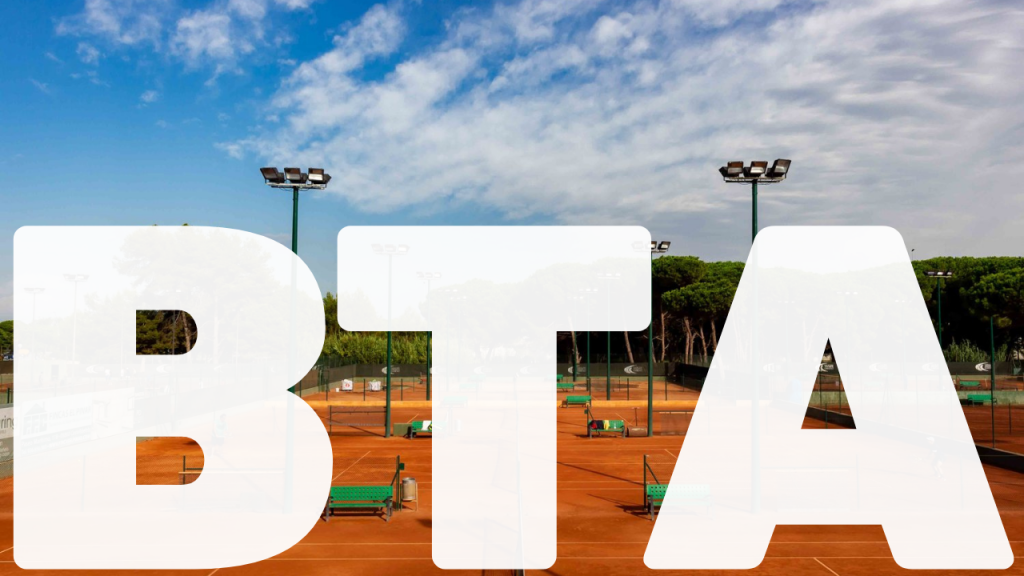 Tennis University Alexander Waske, Germany
The Schüttler Waske Tennis University is located close to Frankfurt, Germany. Former German professional players Alexander Waske and former number 5 of the world Rainer Schüttler founded the academy in 2010.
Around 30 professionals, young professionals, and junior players train at the academy all year. According to the academy's philosophy, each player should work as hard as possible to be the best tennis player they can be.
Players are encouraged to pursue personal development as well as athletic success. In addition to regular tennis training, the tennis academy offers camps for young and adult players who want to improve their game and share their love of the sport. The academy has four indoor Rebound Ace courts, seven outdoor clay courts, and auxiliary training facilities.
The cost is not stated online.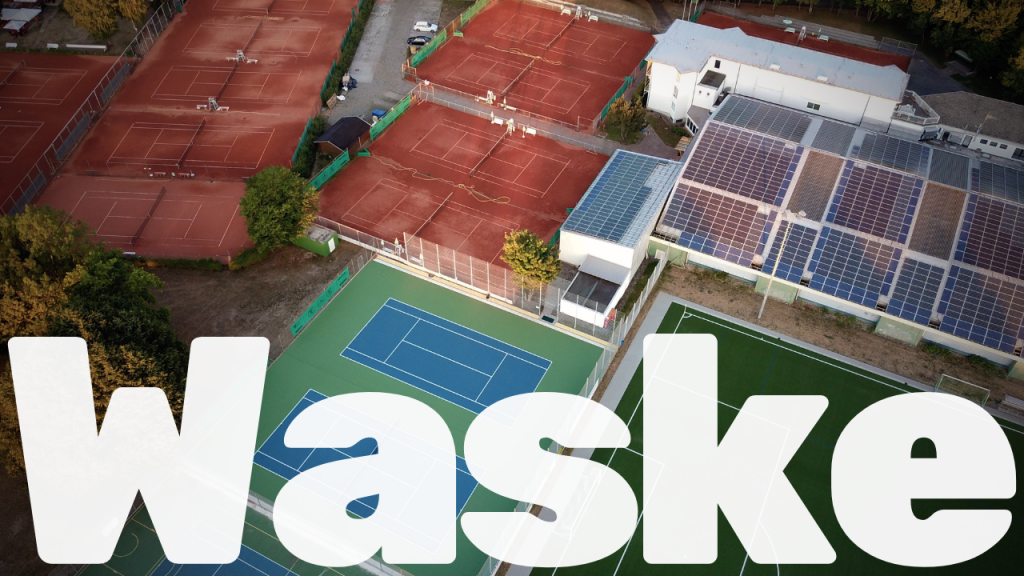 Mouratoglou Tennis Academy, France
Along with IMG, The Mouratoglou Academy is probably the most well-known academy globally. It has worked with the best Junior players in the world and the best Pro players worldwide. Patrick Mouratoglou started the academy in 1996, and it has since grown into a fantastic tennis facility with excellent trainers and high-quality players.
Serena Williams has won multiple Grand Slams with the help of Patrick and the Mouratoglou team. With Tsitsipas on the books, it won't be long before he gets his hands on a Slam with the help of Mouratoglou.
They recognize that "most of the kids aren't going to be champions," so they prioritize life skills and access to US universities. They send "60 players every year" on tennis scholarships to American universities, and we are the number one in France and probably Europe for this. Mouratoglou asks €38,000 for a year of training with full board.
Because there is such a strong demand for spots, acceptance into their academy is determined by a number of characteristics, including motivation, general attitude, skill, and academic level.
Click here for more info!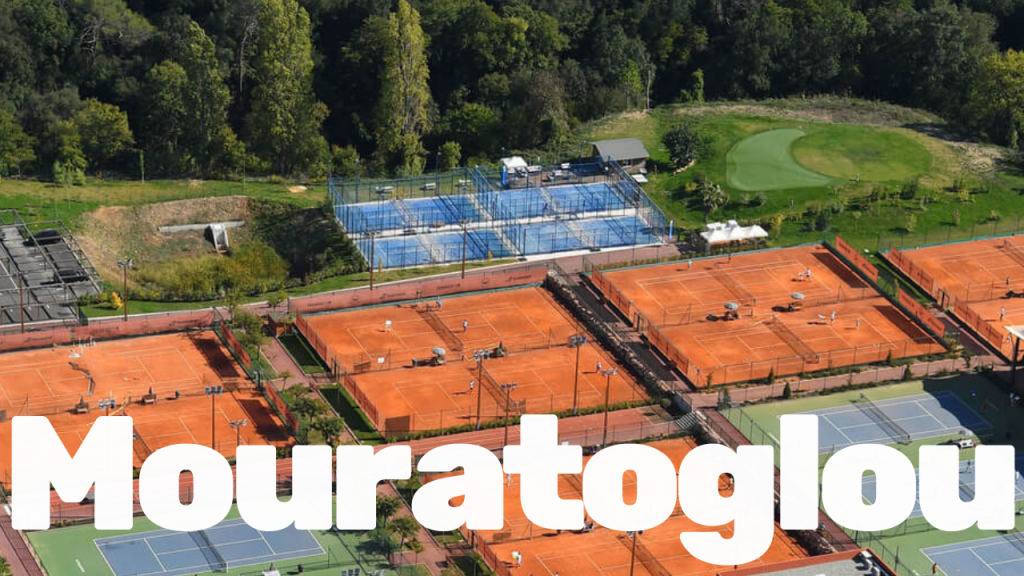 Saddlebrook, Florida
The Saddlebrook tennis academy has trained top tennis pros such as US Open finalists Alexander Zverev, John Isner, and Jennifer Capriatti on its 45 courts, including all four Grand Slam surfaces. Many talented tennis players visit Saddlebrook yearly to improve their game through excellent training, hard work, discipline, and motivation.
Juniors participate in a program that incorporates on- and off-court performance routines, such as customized drills for consistency and precision, as well as supervised matchplay under the guidance of a professional coaching team.
Juniors are welcome all year, but a Junior Boarding Program is only available during school breaks, holidays, and summer. During the day, on-court instruction and stretching are followed by dinner and social activities at night.
Click here for more info!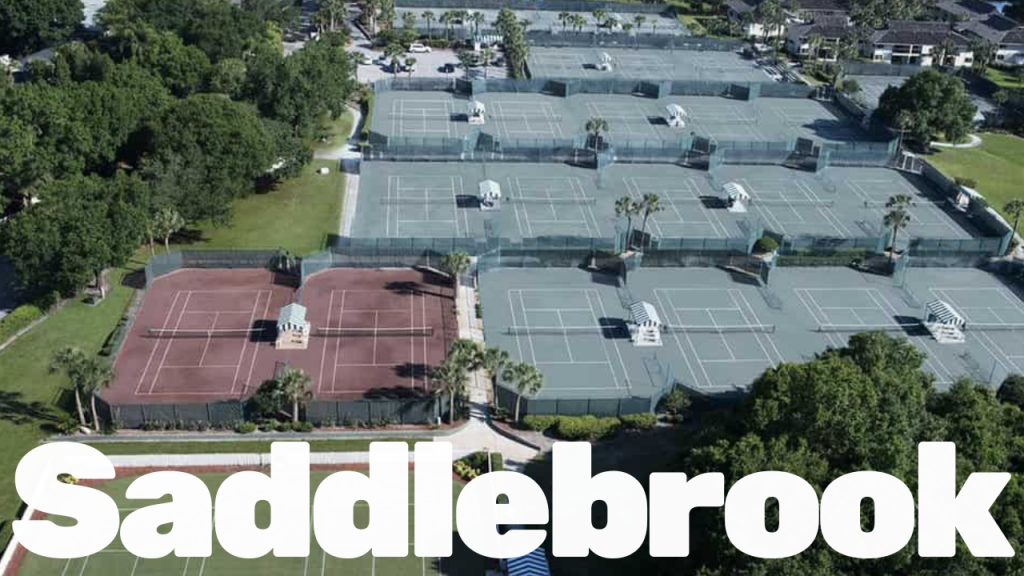 Tennis Academy Kim Clijsters, Belgium
The GTG Academy, like the Kim Clijsters Academy, describes itself as a "boutique" tennis academy. The KCA, run by multiple grand slam winner Kim Clijsters and one of the world's best fitness trainers, Carl Meas, provides a nice friendly home for all tennis players to hone their tennis skills.
I've heard a few people mention how welcoming the atmosphere is, with the Clijsters family making you feel at ease.
Click here for more info!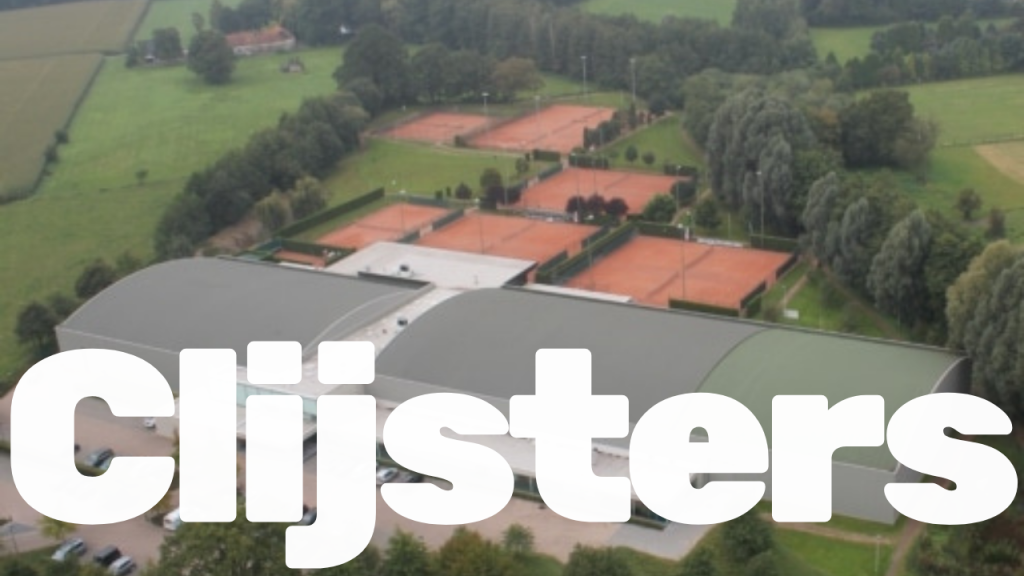 Tennis Academy Bollettieri (img), Florida
The Bollettieri Tennis IMG Academy is the most well-known tennis academy in the world. The IMG Tennis Academy, founded nearly 40 years ago, is the most well-known Tennis Academy in the world.
It has established the global standard against which all academies are measured. IMG's tennis academy has two stadium tennis courts (1 clay, 1 hard), 4 outdoor clay courts, 5 indoor courts, meeting rooms with video capacity, and office space.
They offer customized individual development plans and tournament schedules to ensure that each athlete achieves their full potential. Many top players have come through the academy, which IMG now backs.
Although Andre Agassi is the most well-known and well-documented player with ties to the academy, Serena and Venus Williams also spent time there. Attending the IMG academy tennis program costs money, but most top players will receive financial assistance.
Young tennis players worldwide travel to Florida's West Coast to see how far their game can take them. Tuition for the most recent year ranged from $55,950 to $79,950 per year, depending on the student-athletes age, boarding, and grade (5).
Click here for more info!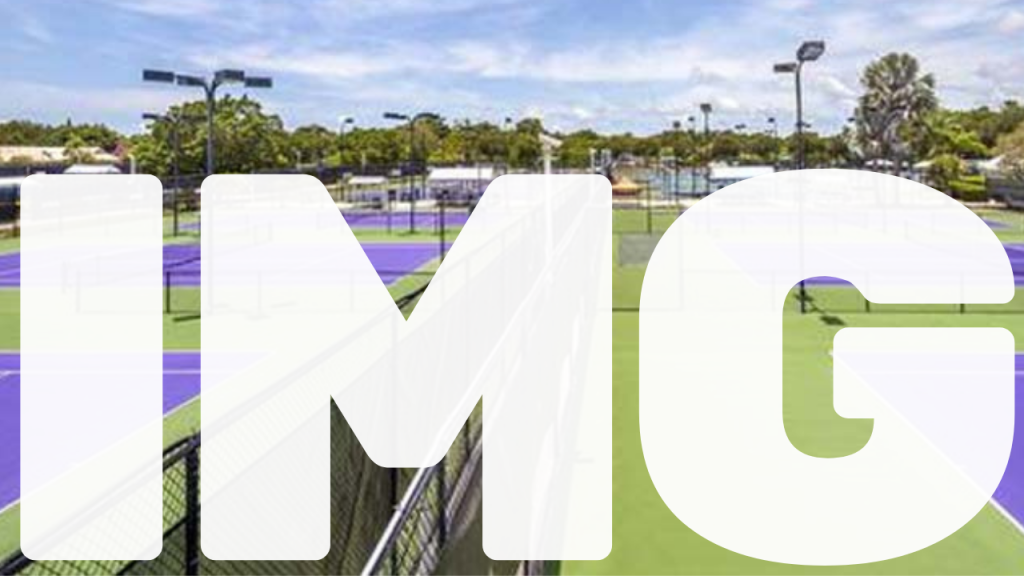 Good to Great Tennis Academy, Sweden
Good to Great is an elite European tennis training academy based in Sweden. It was founded by former ATP professionals Nicklas Kulti, Mikael Tillström, and Magnus Norman, whose focus is on the individual with a long-term view, combining the Good to Great model and the coach's experience from a world-class level.
Students are guided and taught by 13 handpicked coaches and four fitness coaches. The maximum player-to-coach ratio is 3-1. The facilities offer seven outdoor clay courts and seven indoor hard courts. A full year's training and accommodation costs around $36k.
Click here for more info!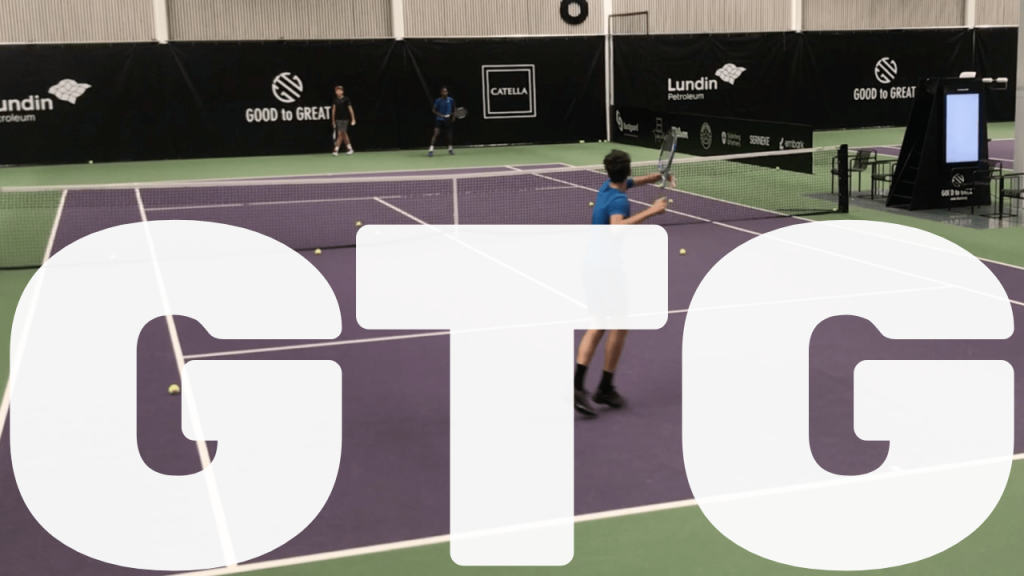 Soto Tennis Academy, Spain
Dan Kiernan, a former pro and British No.1 doubles player runs the Soto Tennis Academy and believes strongly in a team environment. STA players enjoy the benefits of being part of a large team, the support network, and the fantastic environment, but each program is tailored to the individual.
They work tirelessly to ensure that the player's day-to-day environment and opportunities are available, and their job is simply to bring their 'want' and unconditional effort every day. Schooling is available, with prices starting at €25,000 per year.
Click here for more info!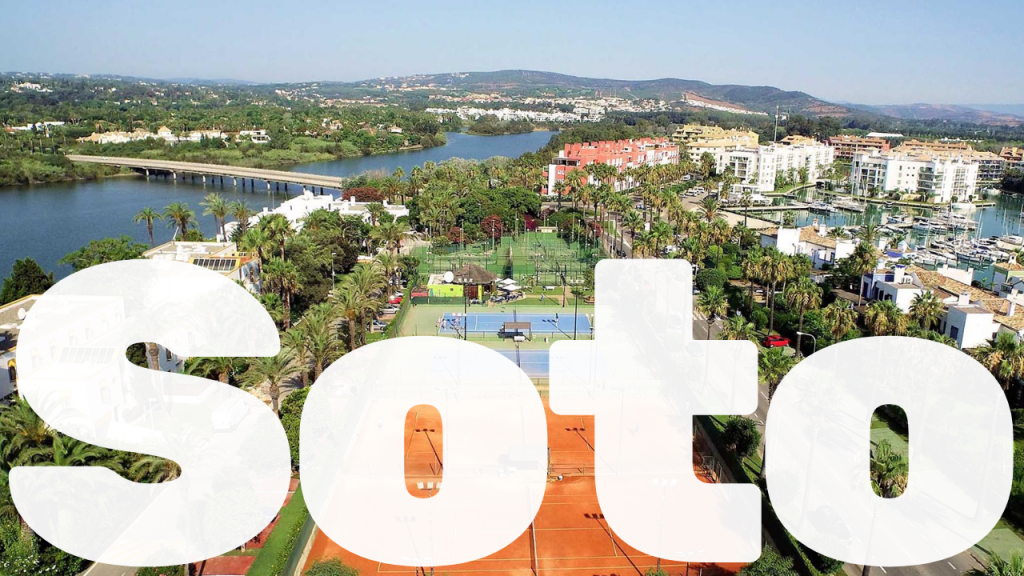 Saviano Tennis Academy, Florida
Following a successful playing career, Nick Saviano has recently coached many top players, including US Open champion Sloane Stephens and Wimbledon finalist Eugenie Bouchard. Saviano High-Performance Tennis academy was voted among the 10 best tennis academies in the US and is widely regarded as one of the world's most prestigious and successful tennis academies.
It embraces Nick Saviano's core philosophy that educating and coaching is a sacred trust, especially when young people are involved. There are 26 Har-Tru courts and two hard courts at the facility. A typical day consists of four hours of tennis, one hour of conditioning, and ongoing mental training. At all times, the player-to-coach ratio is 4:1 or less. A 9-month 'year' currently costs 30k.
Click here for more info!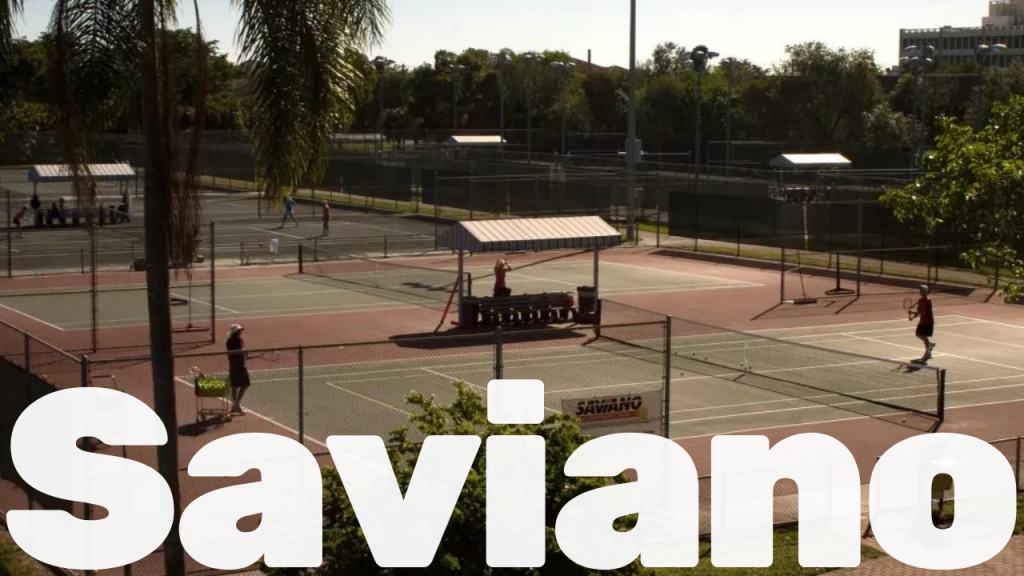 Btt Tennis Academy, Spain
BTT Tennis Academy is a high-performance center situated on the grounds of the Club Esportiu Valldoreix in the town of Valldoreix near Barcelona. The principal aim is an integral preparation of student-tennis players of all standards and ages, looking to achieve their personal development and academic and optimum athletic skill enrichment.
At the academy, each player is a project, and customized attention is given to each student with a limit of two players per coach and court, one of the characteristics that best identifies the excellence of their highly tailored coaching programs. The star players that have come through here are Fernando Verdasco, Tommy Robredo, Marc Granollers, and Anastasia Pavlyuchenkova, just to name a few.
The facility offers 16 clay, two hard "Green-set," 4 Mini-Tennis, 11 Paddle courts, one soccer field with artificial grass, and a fitness room. BTT provides full-year, half-year, and shorter tennis programs to accommodate players of all ages. The level and structure of their training appear to be quite good based on their brochure. Annual costs are not stated online.
Click here for more info!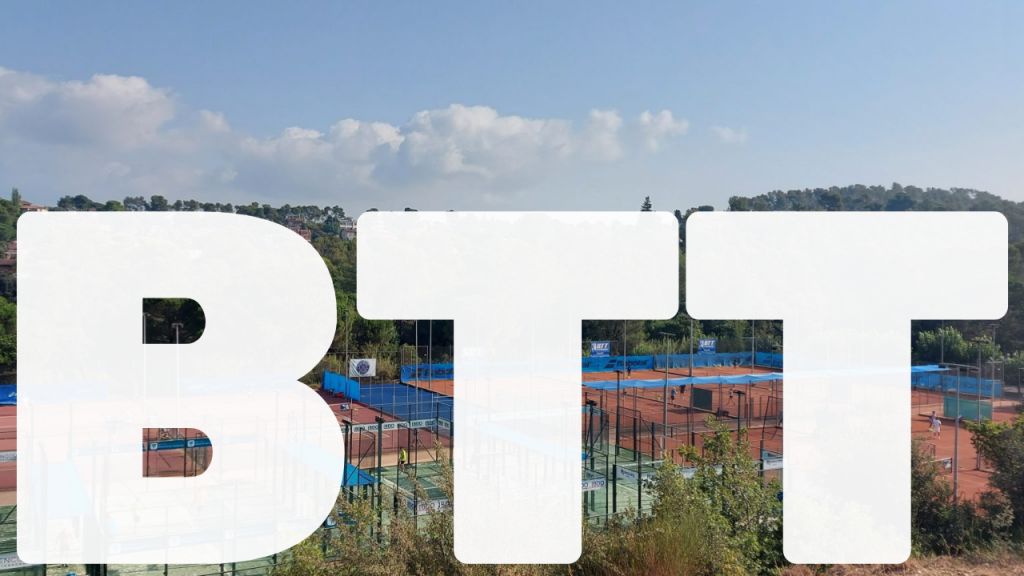 Tennis Academy Anthony Harris, South Africa
Anthony and Dionne Harris founded the company in Cape Town, South Africa, in 2013 to create an African champion. The academy has mostly South African students, but there have also been students from Zimbabwe, the United States, Germany, the United Kingdom, Sweden, and Kenya.
This year (2019), 22-year-old Lloyd Harris (unrelated) entered the Top 100 after attending the academy since he was 14 years old. They have established a foundation called the Match Foundation "Make A Tennis Champion" by assisting children from low-income families.
They take kids out of impoverished neighborhoods and train them, offering them hope for a better future and supporting them in realizing their aspirations. The standard fee for the twelve-month program is $10350, which does not include the cost of international travel to tournaments.
Click here for more info!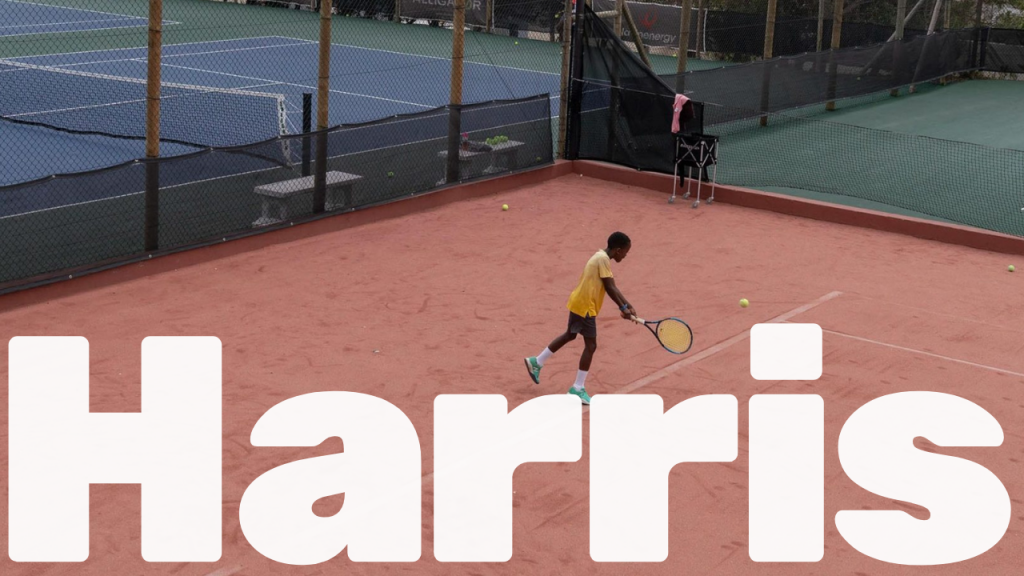 Impact Tennis Academy, Thailand
IMPACT Tennis Academy is located in Muang Thong Thani, in the Nonthaburi province. The club has two indoor clay courts, six covered hard courts, and four outdoor hard courts, which allows you to train year around. They only accept 14 students at any given time, and everyone pays the same fee.
All new players must undergo a trial period to evaluate their work rate and attitude toward learning. The Academy has been chosen as a training venue for many famous professional tennis players, including Chung Hyeon, Nikoloz Basilashvili, Lu Yen-Hsun, Yoshihito Nishioka, Taro Daniel, and Lloyd Harris, and many more youth players and professional players from all over Asia.
Being based in Thailand, with a large number of tournaments, a low cost of living, and a major airport nearby, makes it an ideal location for training. Estimated annual costs are US$15k, excluding accommodation, schooling, and food.
Click here for more info!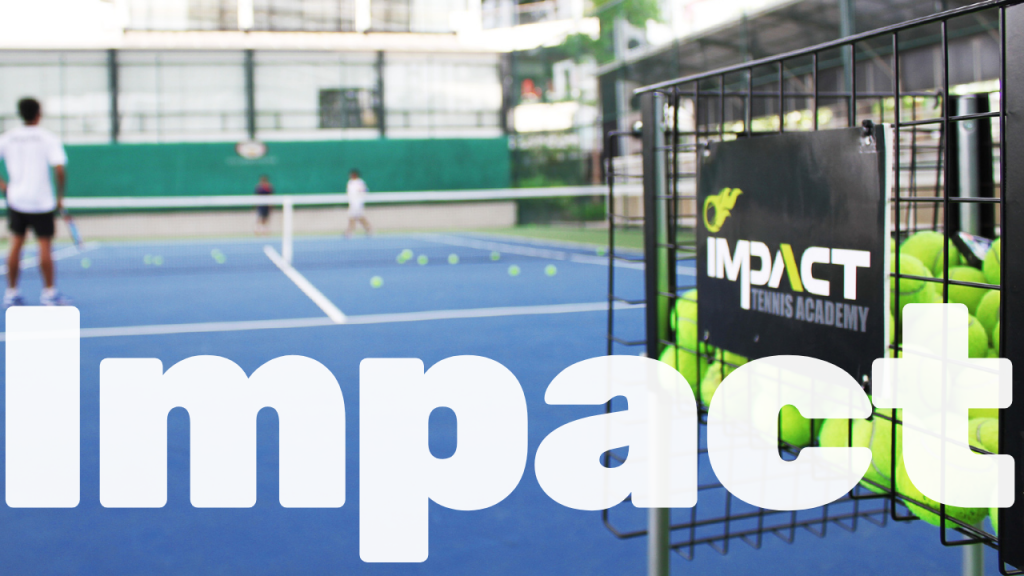 Austin Tennis Academy, Texas
The academy is located in Austin, Texas, with fourteen courts (twelve hard and two red clay), a large gym, and classrooms. Austin Tennis Academy has no on-site dorms, which is slightly different from the other academies.
They offer different programs depending on your level of commitment: the Junior Academy (by invitation only) and the Academy (which anyone can get into). A full year's tuition at the Academy program is about $15,000 – much cheaper than most other academies.
Click here for more info!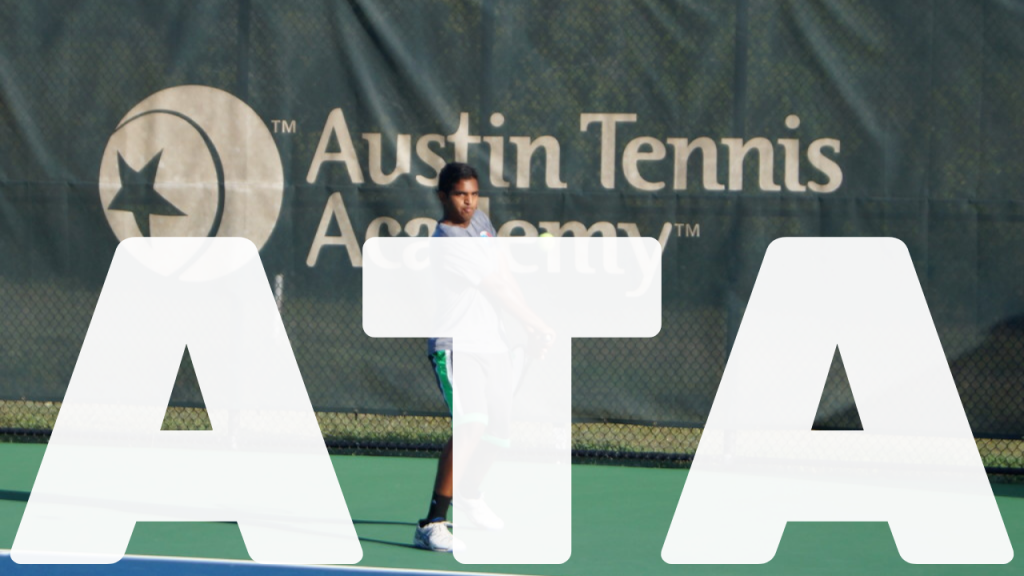 Gorin Tennis Academy, California
One of the best academies in the country, Gorin Tennis Academy has numerous locations throughout California. The academy's initial and primary facility is in Granite Bay, California, and was founded by coach Vitaly Gorin.
Coach Gorin has worked with a number of elite players, including Yaroslava Shvedova, Dimitry Tursunov, and Nikoloz Basilashvili (all top 30 in the world). Continuous improvement and learning are central to his teaching style, as he is known for his unique coaching methodology.
The academy is considerably smaller than some other academies, with only seven courts. With that, you can expect to get more individualized attention from coaches. Depending on your needs, you can choose boarding or non-boarding programs. A full year's tuition comes to about $34,000 for full-time boarding.
Click here for more info!
Final Thoughts
Each academy has its own set of strengths and weaknesses. You might be looking for more personalized service or access to excellent facilities. You must select the academy that best meets your needs, and hopefully, this list has provided you with a good understanding of the differences between each academy.
Extra Resource
---
If you liked this article, please also check out our article on the Best Tennis Resorts in the world.
---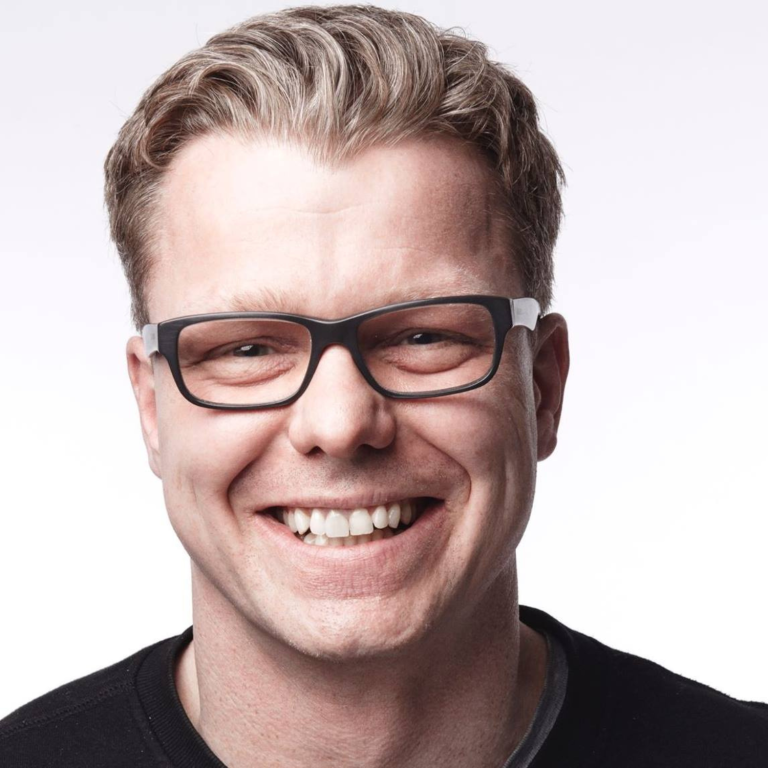 Christoph Friedrich is a German tennis player and coach currently residing in Oakland, California. He began his tennis journey at the age of eight and has since dedicated his life to the sport. After working as a tennis coach and hitting partner in New York City for eight years, Christoph decided to share his knowledge and experience with tennis players around the world by creating the My Tennis Expert blog. His goal is to make tennis education accessible to everyone and help players select the best equipment for their game, from racquets and strings to shoes and overgrips. Christoph's extensive research and expertise in tennis technology make him a valuable resource for players of all levels.