There isn't one best tennis racket for intermediate players. That's why we've handpicked a few good sticks for those who want to improve their game but may not have perfect technique yet.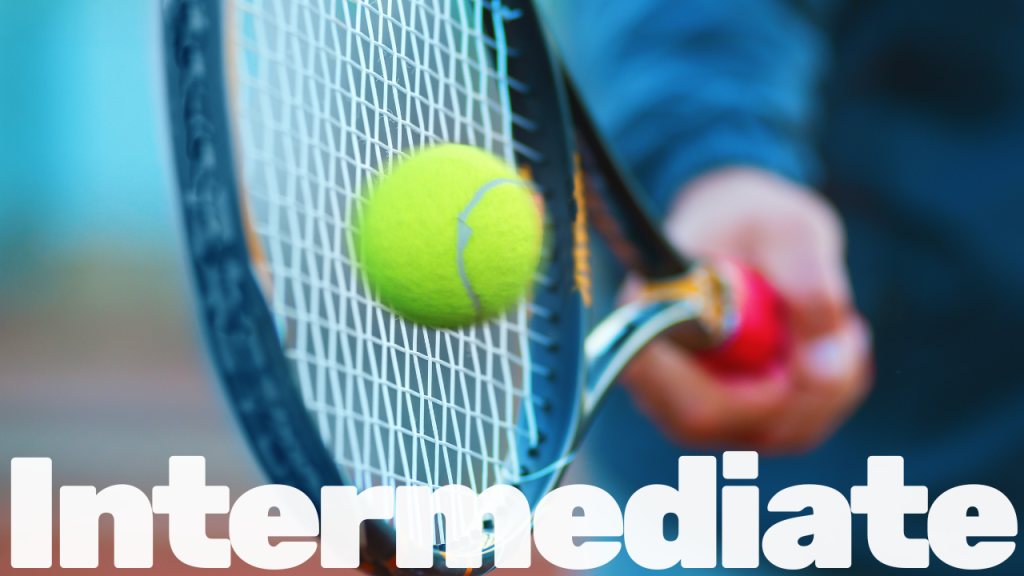 ---
This guide should assist you in identifying the racquet that best fits your playing style, and we'll offer some suggestions along the way. The best tennis racquets listed below are excellent choices for intermediate players looking for the right racket, depending on which brand and model best fits your style of play.
---
Quick Navigation
---
Top Pick
Runner Up
Contender
---
Best Tennis Racket For Intermediate Players
---
Babolat Pure Drive
The Babolat Pure Drive, a 20-year bestselling racket globally, is the undisputed champion of lightweight power frames. The Babolat Pure Drive is one of the most well-liked rackets for a reason, and it's probably the only one I would suggest to a player without any prior knowledge of their playing style.
The only real concern is that it has a stiff frame, which can lead to arm problems (tennis elbow, etc.), and if you naturally hit big balls, you might find it difficult to be consistent with your shots. But, other than that, it's a great buy for players of all skill levels.
---
Wilson Clash 100
Wilson Clash 100 is a logical option for intermediate players who can produce power but need more control and mobility in their shots. The well-known tennis manufacturer experimented with increasing frame flexibility to offer better feel, precision, and maneuverability, and the outcomes were far greater than anyone could have predicted.
The 11 oz racket is light enough for easy swinging but heavy enough to provide stability and durability. All playing styles are compatible with this versatile racket. The Wilson Clash will win you a lot of points if you are an aggressive baseliner, counterpuncher, serve-and-volleyer, or all-court player.
---
Yonex EZONE 98
One of the best contemporary player's rackets available is the Ezone 98, which offers precise targeting on full swings. The Ezone 98, endorsed by Nick Kyrgios, features better beam stability to widen the hitting area for more forgiveness. For intermediate and advanced players searching for a lightweight player's racket with a superb feel and all-court playability, the EZONE 98 upgrade is a fantastic option.
---
Babolat Pure Aero
The legendary Babolat Pure Aero is a racket with a focus on spin and power. This frame's strung weight of 11.2 oz makes it perfect for intermediate players who swing hard, but it should also be effective for advanced players who want to attack the ball.
The Aeromodular beam construction, which lowers wind drag and raises racket head speed, distinguishes the Aero series from other models. If you enjoy playing with a lot of spin and pushing around the opposing player with high-bouncing balls, look no further than the Pure Aero.
---
Yonex VCORE 100
The VCORE 100 is unquestionably worth a closer look if you're searching for a good amount of power and spin. While the VCORE 100 offers comparable levels of spin to the Babolat Pure Aero, it has a different feel and more dampening at contact. Nevertheless, our testers deemed this intermediate racquet to be a flexible choice that would work for a variety of players.
---
Babolat Pure Strike 16×19
The Babolat Pure Strike 16×19 is a racket that tries to offer you a little bit of everything. Its 98 square-inch head size, head-light balance, and open string pattern increase maneuverability and generate a good amount of spin. It has been made to provide more feel and cushioning than some other powerful rackets, which is helpful for players who come to the net more often and require control.
The majority of reviewers give this racket a top rating, but some believe it is more designed for aggressive players because it was difficult for them to switch to softer, floatier shots. If you're working on a more aggressive, all-court game, the Pure Strike 16×19 might be exactly what you are looking for.
---
Wilson Blade 98
This second Wilson Racket in this round-up review is among the most dependable rackets intermediate players can get. Although the overall look of this racket is a little bleak and rather vintage, it has all the features you need to improve your own skillset and potentially set you up to move on to the next level. While adults with strong hands can easily handle it, juniors may find the racket's 11 oz total weight to be on the heavier side.
---
Prince Textreme Warrior 100
The Prince Textreme Warrior has all the features an intermediate racket should have. With the Textreme Warrior, players of all skill levels can adapt and raise their game. Besides that, it costs less than the Babolat options mentioned above.
It is the perfect racquet for low-level intermediate players looking to increase their spin and control thanks to its 100 sq-in string bed. The 16×18 open string pattern will also enable you to hit better slices, kicks, and topspins. The racket weighs 10.3 oz, which makes it one of the lighter rackets on our list. Younger players or adults who lack the necessary physical strength will benefit greatly from this.
---
Head Graphene 360+ Extreme MP
One of the top modern racquets in the sport, the Extreme MP, gets a new chapter from Head. The Graphene 360+ Extreme MP feels stable at contact on groundstrokes and has enough dynamic mass to trade exchange balls with powerful hitters. It will be quick enough for intermediate and advanced players to immediately whip up juicy levels of spin or crank out winners.
At the net, the Extreme MP comes with plenty of speed to give a solid feel at the point of contact. Head has made further advancements to the Extreme series with this update. Players who are aggressive and want to control the court with power and spin should add this to their list of demos.
---
Head Microgel Radical Midplus
The Head Microgel Radical Midplus Tennis Racket is incredibly adaptable and suitable for a variety of players at various skill levels. This cutting-edge tennis racket is constructed of microgel and graphite.
A new low-density material with composite carbon fibers that are stiff and strong is called microgel, which is based on silicon. As a result, when the ball makes contact with the racket, the force is evenly distributed throughout the frame to give it durability and superior touch.
The MicroGel Radical Pro is a particularly good fit for players with a skill level of 4.0 or higher who enjoy playing aggressive tennis from all parts of the court. Intermediate to advanced players should put this on their "to demo" list without a doubt.
---
Also Good Rackets For Intermediate Players
---
---
Also check out our pages for the Best Beginner Tennis Rackets and Best Tennis Rackets For Advanced Players!
---
Buying Guide
---
Your Skill Level
It's important to determine your skill level and which intermediate rackets best suit your needs before making a purchase. Consider buying a racket with a larger frame that allows for a sizable sweet spot and more power if you're a beginner with just a little experience. A more experienced player, meanwhile, might consider a narrower frame that's lighter with more grip for more aggressive, offensive control.
Your Personal Goals
Just like any other sport, you should decide what you want to accomplish before spending money on tennis equipment. Do you want to play tennis on the weekends with your friends? Or do you intend to join a nearby racket club where it's more competitive? If you intend to compete seriously, consider buying a premium racket or several rackets in case one breaks during a match.
Your Budget
It only makes sense to set a budget before investing any money because purchasing an expensive racket if you can't afford it simply makes no sense. While inexpensive rackets may cost less than $100, premium rackets can cost over $200. The materials and design get better as the price goes up.
Value Rackets
It can be difficult to predict the cost of tennis racquets for intermediate players. They are certainly not on the cheap side, comparable to entry-level racquets, but they are also not as pricey as more exclusive racquets for advanced players. There are plenty of affordable rackets on the market, but the better ones are a little more expensive.
The majority of rackets were made by well-known companies that developed and improved them over decades. For instance, each of the rackets made by Wilson, Yonex, Head, Prince, and Babolat has specialized technology, and both amateur and professional players rank them among the best globally.
---
FAQs
Is a Heavier Racket Better For Intermediate Tennis Players?
They can help your game if you can manage swinging it without losing racquet head speed.
What Are Best Specs For An Intermediate Tennis Racket?
Bigger is sometimes preferable. Most of the options on our list have heads at least 100 sq-inches in size. With that, the racket becomes incredibly maneuverable if it is constructed from light materials.
Consequently, the player can maximize his potential by hitting with precision and power with the least effort. In addition, the player should be able to grip the racquet comfortably for a while in all kinds of conditions, regardless of the grip that feels best to them.
What level is an intermediate tennis player?
A tennis player who has played for a while and mastered the fundamentals is considered intermediate. They have a solid grasp of the rules of the game and can keep a rally going.
Is There A Best Brand When It comes To Rackets For Intermediate Players?
There are five well-known tennis racket manufacturing brands are among our choices. Our Babolat selection would have to be the one that stands out among them.
What is the best intermediate tennis racket?
Since every player has a different preference, there is no definitive answer to this question. The Babolat Pure Drive, on the other hand, offers a better balance of power and control than most other intermediate racquets, making it the best tennis racquet for intermediate players. It also offers exceptional spin and speed, making it a fantastic option for a wide range of players.
---
Conclusion: So What Is The Best Tennis Rackets for Intermediate Players?
While progressing from beginner to intermediate level, you must choose your racquet wisely. Unfortunately, dozens of intermediate racquets are available out there, which can easily overwhelm anyone looking to make a purchase. First, you must know your playing style and, based on that, determine the qualities you seek in a racket.
This will depend on several factors, such as your level of fitness, tennis-related skill level, and overall playing style. It's up to you to match the features of our recommended intermediate tennis rackets with your specific needs.
---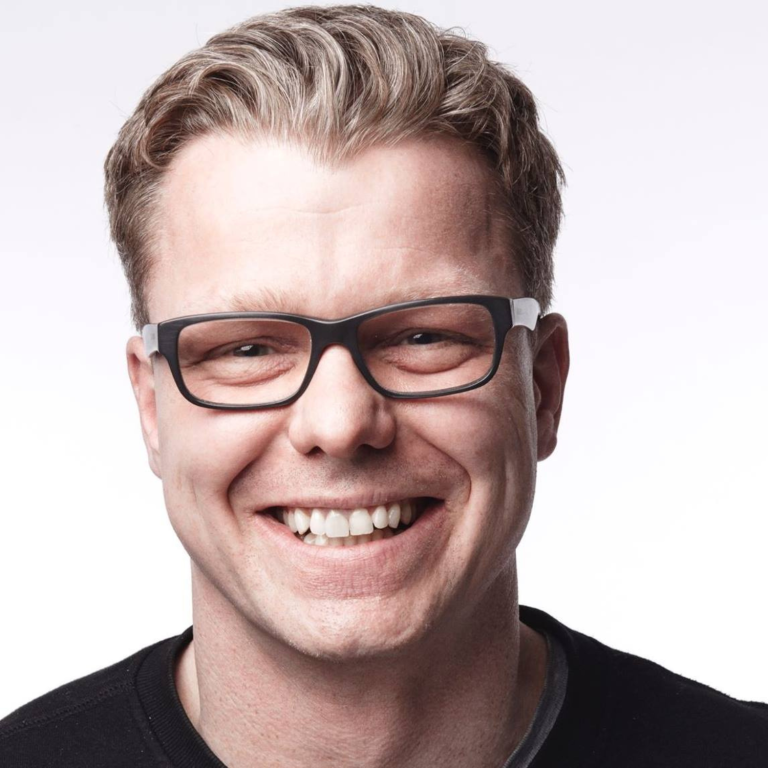 Christoph Friedrich is a German tennis player and coach currently residing in Oakland, California. He began his tennis journey at the age of eight and has since dedicated his life to the sport. After working as a tennis coach and hitting partner in New York City for eight years, Christoph decided to share his knowledge and experience with tennis players around the world by creating the My Tennis Expert blog. His goal is to make tennis education accessible to everyone and help players select the best equipment for their game, from racquets and strings to shoes and overgrips. Christoph's extensive research and expertise in tennis technology make him a valuable resource for players of all levels.