You know that the right equipment is important for tennis players. That's why you need the best tennis sunglasses to protect your eyes from the sun.
Not all sunglasses are created equal, so it's important to do your research before you buy. This blog post will tell you about the different types of sunglasses and what to look for when choosing a pair. We'll also recommend some of our favorite brands and models. So whether you're a beginner or a pro, read on for the best advice on sport sunglasses!
Best Sunglasses For Tennis Players
Oakley Half Jacket
When it comes to one of the best sunglasses for tennis, the Oakley Half Jacket sports sunglasses are one of the most dependable options on the market. These Oakley sunglasses have a twist-resistant frame, so you can move freely without worrying about frame warping.
These sunglasses also have different colored lenses, allowing you to swap them out depending on your playing conditions.
The Oakley Half Jacket sunglasses are a great option if you're looking for one of the best sunglasses for tennis that will stay put when you're sweating it out on the court or if you need a pair that will help you see better in bright conditions.
Specifications and Features
100% UVA, UVB, and UVC protection
Lightweight Plutonite lens material for superior comfort
HDO provides superior clarity and protection
O Matter frame is stress-resistant and lightweight
Keep your Oakleys secure and in great condition with the included micro bag
Get a perfect fit and increase grip with the Unobtanium earsocks and an adjustable nose pad
Optimize performance in any environment with interchangeable lenses
View the entire Oakley assortment online by clicking on the Oakley logo above
Pros
Stays in place incredibly well
Great UV protection
Very lightweight and durable frames
Lenses can be swapped out without any additional tools
Prescription-ready
Polarized
With non-slip branches
Cons
Athletic design for playing sports only
Lenses can be prone to scratching
Not polarized
Bolle Bolt Sunglasses
Bolle is a well-known manufacturer of sport sunglasses. They specialize in tennis and other sports, and their sunglasses are built with cutting-edge technology.
For example, their lenses have a water-repellent outer layer that allows water to run off and not attach to the lenses. Furthermore, Bolle sunglasses have their lenses designed with an anti-fog coating to prevent fogging. This anti-fog coating is scratch-resistant as well.
Finally, the Bolle bolt tennis sunglasses have several Thermogrip pieces. These areas of the sunglass frame have Thermogrip components that activate extra grip when mixed with water or sweat. If you're looking for a high-quality pair of one of the best sunglasses, Bolle sunglasses are an excellent choice!
Specifications and Features
100% UVA/UVB protection
Blocks 99.9% of harmful blue light
Reduces eye fatigue and headaches
Enhances contrast and clarity
Durable and scratch-resistant lenses
Plastic and metal frame for durability
Acetate lens for clarity
Non-polarized lens for all-day comfort
Mirror coating to reduce glare
Prescription program for precision
Shatterproof Polycarbonate lenses for impact resistance
Pros
They have thermo-technology
Interchangeable lenses
Adjustable nose pad
Anti-fog and scratch-resistant
They are lightweight
Complete UV protection
Cons
Not great for off court
Not polarized sunglasses
Oakley Flak Jacket
The sun can be a real annoyance if you're a tennis player. It would be beneficial if you had sunglasses that would stay in place while running around the court, but they should also be lightweight and comfortable.
Oakley's Flak tennis sunglasses were created with these requirements in mind. The lenses protect your eyes from the sun, and the frames are soft and comfortable on your face. They're also light enough that you won't notice them after a while.
So, if you're looking for one of the best sunglasses for tennis that stay in place and protect your eyes, the Flak is an excellent choice.
Specifications and Features
100% filtering of all UVA, UVB, and UVC
Lightweight Plutonite lens material for superior comfort
High Definition Optics for superior clarity and protection
O Matter frame is stress-resistant and durable
Unobtanium earsocks and nose pads for increased comfort and performance
Pads increase grip with perspiration to help provide a secure and custom fit
Three-Point Fit: Comfort and performance that holds lenses in precise optical alignment
Contact only happens at the bridge of the nose and behind the temples
Soft, zippered sunglass case included to clean and store your Oakleys
UV Protection Coating
Polarized, Iridium and Photochromic lens options are available
Interchangeable lens system
Available with Oakley Authentic Prescription Lenses
Protective soft vault included
Pros
Stays in place incredibly well
Great UV protection
Very lightweight and durable frames
Lenses can be swapped out without any additional tools
Great look
cons
Expensive
Lenses seem to pop out of the frame easily
Under Armour Men's Core
These Under Armour sunglasses for men are designed with tennis players in mind. The lenses are wider than average to give you a better peripheral vision on the court, and the "cap gripper" feature helps keep your sunglasses in place even when you're sweating.
The frame is made from a lightweight and durable combination of titanium and Grilamid, and the hinges are adjustable to ensure a comfortable fit.
The airflow technology prevents the glasses from fogging up, even when you're working hard. Whether you're a beginner or a seasoned pro, these best sunglasses for tennis will help you up your game.
Specifications and Features
Defends against 100% of harmful UVA/B/C rays
Ultralight ArmourFusion frames are strong and flexible
ArmourSight lens technology provides undistorted peripheral vision and is 10x stronger than regular polycarbonate lenses
Adjustable temple arms and rubber nose pad for a snug and comfortable no-slip fit
Lightweight ArmourFusion frames for maximum strength and durability
Pros
Lightweight
Shatter-resistant lenses
Great value for your money
100% UV protection
Comfortable
Affordable
Cons
May not fit those with large heads
Not great design for off court
Tifosi Tyrant 2.0
When playing tennis, wearing sunglasses to block glare and UV light is critical. The Tifosi Tyrant 2.0 excels in both areas. The lenses are designed to wrap around your eyes, leaving no gaps for light to enter.
Furthermore, the lenses are clear and distortion-free, allowing you to detect any spin on your opponent's shots. The Tyrant 2.0 filters out 100% UV light, lowering your risk of retinal damage from sun exposure.
They have UV400 lenses that completely block UVA and UVB rays. Furthermore, the nose pads and earpieces can be adjusted, making this one of the best sunglasses extremely comfortable. Because the temples are rubber, they also stay on your head well (even when you smash the tennis ball).
Furthermore, the lenses are vented, so they don't fog up easily & simply wipe them clean in between sets to keep them clear. The Tyrant 2.0 is an excellent choice for tennis players for the price. It's lightweight and long-lasting, and the lenses provide excellent UV protection.
Specifications and Features
The lenses are shatterproof and optically decentered, making them safer and more comfortable to wear
The frame is a lightweight and durable material that is resistant to bending and breaking
The frame fits any face shape or size well, ensuring a comfortable and customized fit for everyone wearing them
Sleek, stylish design that is perfect for any occasion
Unparalleled UV protection that keeps your eyes safe all day long
Adjustable nose pieces and earpieces for a customized fit
Pros
They are affordable
They can be used in various sports
Their anti-fog works exceptionally well
Lightweight frame
Comfortable & adjustable nose pads and earpieces
Sturdy structure
Good UV rays protection
Filters nearly all glare
Cons
There are no polarized choices
Duduma Tr62 Polarized
We recommend the Duduma glasses. They offer great protection against the sun's rays, are made of durable materials, and are affordable. They have a polarizing layer on the lens that helps to reduce the amount of glare.
The sunglass lens is available in various colors, so you can find a style you like. They are also available in various styles, so you can find a style that fits your personality.
However, there are a few downsides. The lenses can fog and/or smudge easily, and they're not adjustable, so they might not be the most comfortable option. But overall, we think they're a great choice for tennis players on a budget.
Specifications and Features
Block 100% of harmful UV rays
Polarized lenses eliminate reflected and scattered light
Shatterproof, optically decentered lenses for superior optical clarity
Adjustable nose pieces and earpieces for a custom fit
Stylish and fashionable
Lightweight design is ideal for a variety of activities
Impact, scratch-resistant lenses, and frames
Clear lower vision field
Pros
Very affordable
Many different styles are available
Many different sizes for any type of face
Flexible frame
Comes with polarization
Blocks 100% of UVA and UVB light & great UV protection
cons
Not the most stylish
Not incredibly durable frames, but a warranty is available
Not adjustable
Hulislem S1 Sport
These tennis sunglasses have adjustable nose grips, making them an excellent choice if you struggle to find glasses that fit properly. This pair also has mirror-flash-coated wraparound polarized lenses for added protection (and even block the blue light).
There are a total of six styles and colors to choose from. Because the polycarbonate frame is lightweight and long-lasting, you won't have to worry about them breaking after just one use.
The lightweight feel of the glasses means they won't weigh you down as you move from one end of the court to the other, making them an excellent choice for tennis.
The frames are ventilated at the arms to keep sweat away from your ears. These are another extremely popular and reasonably priced option, with over 12,500 five-star ratings.
Specifications and Features
Extremely lightweight, making them perfect for athletes or people who are not used to wearing glasses
Polarized and UV400 mirror flash-coated lenses protect your eyes from the sun's harmful rays
Limited light exposure means less eye fatigue and fewer headaches
Great for men and women
100% UV protection from all harmful light
Reduces the amount of blue light exposure
Pros
Inexpensive
6 designs/colors
Polarized lenses
100% UVA, UVB, UVC, & blue light protection
HD lenses
Cons
Athletic design only
Lenses may be dark in cloudy conditions
The nose pad seems to be very hard
Rivbos Polarized
Rivbos Polarized best sunglasses are made of lightweight wireframes that are also durable. The polarized lenses protect against harmful UV rays, making them ideal for tennis players who want to keep their eyes safe on the court! The Rivbos glasses have a wraparound frame design that provides maximum protection from harmful rays and a sporty design and hinges that will not break under almost any circumstance.
Their wide, mirrored lenses offer good side protection, and the rubber nose pads and full rubber back halves of the bows keep them in place as you bounce around the tennis court. They're not great in bright light and have a lot of back-glare and an odd fit.
However, this low-cost package includes multiple cases, a cleaning cloth, and even a leash, which could be the budget-friendly accessory you've been looking for. The Rivbos glasses are an affordable option that can be personalized to fit your needs, with 19 different color tints available!
Whether a novice or seasoned athletes, the Rivbos glasses are an excellent choice for tennis players seeking quality, protection, and style. These are another extremely popular and reasonably priced option, with over 12,500 five-star ratings.
The Rivbos glasses are an affordable option that can be personalized to fit your needs, with 19 different color tints available! Whether a novice or seasoned athletes, the Rivbos glasses are an excellent choice for tennis players seeking quality, protection, and style. These are another extremely popular and reasonably priced option, with over 12,500 five-star ratings.
Specifications and Features
Polarized
100% UV Protection
Unspecified Visible Light Transmission (Category 3)
98.9% HEV/Blue Light Blockage, 0% Infrared Blockage
Color: Grey, Material: Polycarbonate
Impact Resistant, Mirror
Pros
Good coverage
Lightweight
Many included accessories
Inexpensive
Cons
Not very dark
Bad glare
Odd fit and feel
Nike Skylon Ace
I don't think this list would be complete without mentioning Nike, which has become a top tennis apparel and accessories brand. Nike has a large selection of sports and sunglasses for tennis, several of which would suit tennis. If I had to pay for only one pair of Nike tennis sunglasses, it would be the Skylon Ace sunglasses. The Skylon Ace is a simple, comfortable pair of sunglasses for tennis that is reasonably priced.
They have a sleek shape and a snug enough fit to wear while active. These Nike sunglasses are more traditional in style, with temple tips that curve down slightly behind your ears. The nose bridge has horizontal ventilation grooves that help keep the inside of the lenses from fogging and allow the non polarized sunglasses to vent a little more, which is a nice feature when you're out in the hot sun.
Specifications and Features
Lightweight and durable
Vented lenses for improved airflow
Adjustable nose piece and earpiece
100% protection against UV and UVB rays
Prescription and non-prescription sunglasses available
Comfortable fit
Pros
Affordable
Provide All Angle View
Ventilated nose bridge
Anti-fog lenses
Cons
Non polarized sunglasses
Lack color options
Comes with no extra lenses
---
Oakley Men's Radar Ev Path
If you're looking for one of the best tennis sunglasses that are stylish and functional, the Radar Shield could be just what you need. They block 100% of UV rays and transmit only 11% of all visible light, meaning they have zero glare.
Oakley's "High Definition Optics" technology is another excellent feature for tennis, allowing you to see everything that's going on on the court. So if you're looking for one of the best tennis sunglasses that look good and perform well, the Radar Shield is a great option.
Specifications and Features
PRIZM lens technology enhances color, contrast, and detail
Oakley High Definition Optics provides superior clarity and protection
Light transmission: 20% for medium to bright light conditions
O Matter frame is stress-resistant, lightweight, and durable
Unobtanium earsocks and nose pads increase comfort and performance
Increased grip with perspiration helps provide a secure and custom fit
Soft vault sunglass case included to clean and store your Oakley sunglasses
Microbag included keeping your Oakleys scratch-free
Pros
Brilliant discipline-specific vision
High comfort
Durable
No fog
Looks awesome
Quality UV protection
Eliminates all glare
Cons
Price
Hydrophobic coating on the outside only
Not polarized
Buying Guide for Tennis Sunglasses
Are these glasses good enough to wear when you play tennis? We'll tell you everything you need to know about them in our best tennis sunglasses buying guide. Finding the appropriate pair of prescription sunglasses will help you enhance your game whether you choose to play singles or doubles. In this guide, we'll go over exactly what makes a good pair of tennis sunglasses. Continue reading to find out more; let's get started!
How to Choose the Best Tennis Sunglasses for You
In this section, we'll show you everything you need to know when choosing sunglasses for tennis.
In What Conditions Do You Play Tennis?
The conditions under which you play tennis will influence the type of sunglasses best for you. First, consider the court's surface. Wear polarized sunglasses if your tennis court is made of clay or acrylic. Polarization reduces glare that would otherwise be visible through non-polarized lenses.
Do you prefer to play tennis outside or inside? As you play on a court with no overhead protection, you will be exposed to UV rays. UV rays can be seen in both sunny and cloudy conditions. If you frequently play on a court that receives direct sunlight, you should consider wearing sunglasses that provide 100% UVA and UVB protection.
What Should I Be Looking for When Buying?
High-quality sports sunglasses have the following characteristics:
Polarized lenses are available. This isn't strictly necessary for tennis, but it can be useful.
There's nothing worse than making a difficult shot and having your glasses fall off and break. A good pair of sports glasses can withstand knocks and bumps.
UV protection technology. The best tennis sunglasses will block 99-100% of all UV rays (UVA and UVB).
Visible light transmission is low. Look for something with visible light transmission (VLT) rating of 10-25% for good glare reduction.
Lenses are interchangeable. This allows you to adjust your sunglasses to suit the weather. Most professionals who wear sunglasses will bring a variety of lenses to each match. Sports sunglasses with removable lenses allow you to use prescription lenses if necessary.
Adjustable nose pads and earpieces provide added comfort.
Anti-fog lenses, whether vented or hydrophobic, are available.
Grey/smoke lenses provide the best color perception but are not required. If you prefer different colors, brown, red, green, and yellow are all viable options.
Earpieces and temples are rubberized for comfort.
What Color Lenses Are Best for Tennis?
The best lens color for tennis sunglasses is brown. It protects and performs in outdoor lighting playing areas. Brown sunglasses enhance color, particularly the bright hue of a tennis ball. This lens shields your eyes from fatigue and harmful light, allowing you to see your surroundings in vivid color and contrast, and reducing glare.
What Color Lens Is Best for Sunny Days?
Yellow lenses are also the preferred lens color on sunny or bright days. However, it can also be used in low-light environments. In overcast conditions, orange or amber lenses can help you with your game.
Can You Wear Sunglasses While Playing Tennis?
Some people can play tennis despite having blurred vision. It's because many prescription-ready sunglasses are available for use while playing tennis. You are mistaken if you believe that a person with blurred vision cannot play tennis.
Why don't more professional tennis players wear sunglasses?
The main reason is that most outdoor tennis stadiums are relatively small and 'enclosed' with restricted air movement meaning the atmosphere can become hot and humid. In such conditions, close-fitting sports sunglasses can mist up and may not stay in place when players heavily perspire.
Frame Tech
Fit, coverage, and grip are the three main features of frame technology that support the lens. When the lens is properly supported, you can concentrate on the game and the upcoming game rather than your eyewear. The temples, bridge, and rims are all included.
The temples are also referred to as the sunglasses' arms because they are the two pieces resting on your ears to keep the sunglasses in place.
The bridge is the piece that connects the two rims above the nose.
The rims wrap around the lenses, helping to keep them in place.
Typically, the frame is made of one or more materials. Plastic, nylon, and metal alloy are the most common sunglass frame materials. Because of its lightweight yet durable design, nylon is the most popular material for sports such as tennis. Nylon can bend without breaking, giving the sunglasses some leeway when they come into contact with a surface or an object.
Fit
Fit is essential because it defines how the sunglasses sit on your face and how well they work with your other accessories, such as hats or visors. One way to ensure visor compatibility is to select a pair with straight temples.
It can be hard to find a pair of sunglasses that fit tightly, don't trigger pressure headaches 10 minutes into the set, and provide proper airflow. A semi-rimless frame is one technique to ensure optimal circulation while giving full protection.
Coverage
Coverage is accomplished using two primary features: lens size and base wrap. The width and height of the lens are referred to as its size. A wider and longer lens will provide more coverage and thus more UV protection. The base wrap of a frame refers to how curved it is as it sits on your face.
The greater the curve, the higher the base wrap. A high wrap is preferable because it covers most of the field of vision. Uninterrupted pristine vision enables you to make those split-second decisions necessary to win the point.
Grip
When volleying, the last thing you want to worry about is whether your sunglasses will stay in place. Grip aids in the resolution of this issue. The frames will stay in place throughout the game thanks to the use of hydrophilic rubber nose pieces and temples because the rubber is activated with water and skin oils, and the grip of the rubber increases as your intensity increases.
Lens Technology for Sports Sunglasses
Lens technology protects your eyes from UV rays and improves your vision. A better court view can help you react faster and thus stay on top of your game. This section will cover lens features like contrast enhancement, polarization, and transition lenses. These features work in tandem to provide the assistance you require to take your game to the next level
Enhanced Contrast
Contrast enhancement adds depth to the color and draws attention to texture differences. This can assist in bringing more Choose from brand-specific lens technology such as Oakley Prizms or SportRx's prebuilt lenses optimized for specific light conditions.
Do You Need Polarized Sunglasses?
The quick answer? It all depends. If you play where it is sunny most of the time, a polarized lens will help reduce glare from the court. On the other hand, a nonpolarized lens would be a better fit if you are primarily playing tennis at night or in low-light conditions.
Polarized lenses function by removing reflected horizontal wavelengths. Light waves typically travel in all directions. When the waves strike a flat surface, they are reflected and begin to travel in the same direction. This results in an intense glare, which can be problematic when making split-second decisions
Transition Lenses
Transitions lenses are an excellent feature when dealing with changing lighting conditions. The lens darkens as UV rays strike it. The more UV there is, the darker the lens. The lens will lighten as the UV exposure decreases. Transition lenses can have a grey, copper, or brown base tint.
Photochromic Lenses 
Photochromic lenses are another option to consider if you play at different times of the day. Coaches on the tennis court outside all day, from dawn to dusk, will be exposed to varying degrees of sunlight. Photochromic lenses adjust their darkness based on the natural light available outside.
These glasses will have a lighter tint in the morning and evening but will be completely dark by midday. As a result, you can wear sunglasses with these lenses all day and still be protected from UV and blue rays, even when the sun isn't shining brightly.
Anti-Reflective Coating
Some of the best sunglasses have an additional surface layer to reduce glare from the sun on the inside of the lens (for sunlight coming from behind you). Although this is a nice bonus, choosing a wrap-around style frame should also eliminate most backlight because the glasses fit closer to the sides of your face.
Mirror Coatings
Can block an additional 10 to 65% of visible light is possible. These are useful in full-sun situations where you are surrounded by highly reflective surfaces, such as snow. I'd only wear these if I was going out in the snow. I skip the mirror coding for all other conditions because I find it too dark.
Anti-Fog Coating
Fogging and eyewear is an old story, especially regarding sunglasses. As your body heats up and releases heat, the sunglasses' lenses trap that heat and condense, causing them to fog. Some coatings are more effective than others, and you get what you pay for. Some brands use antifogging technology, a chemically bonded coating applied to both sides of the lens before it is cut, ensuring longevity and durability.
Interchangeable Lenses – Prescription Lenses
Having a high wrap design can be a problem if you need a prescription for your tennis sunglasses. The extended design has the potential to warp your prescription and cause vision issues, thereby impairing your performance. To adjust your prescription to the high wrap design, you will need a skilled option to use specific fine grinding techniques, so consult an eye specialist if this is required.
Cost
Cost is, of course, an important consideration when purchasing a pair of tennis sunglasses. Consider your needs, the frequency you will play, and whether you have a habit of breaking or losing sunglasses! Determining which specifications you require and, more importantly, which you do not require is an important step toward creating and adhering to a realistic budget.
Final Thoughts
I hope this buyer's guide and best sunglasses review has given you some useful information to help you choose the best pair, regardless of your preferences for style, lens color, and so on. It is critical to protect your eyes whenever you are outside.
Only the best sunglasses for tennis would be good enough for outdoor racquet sports, including paddle or platform tennis. The important thing is that they also provide UV light protection, have a shape and design suitable for active use, and are lightweight with a wraparound shape that sits comfortably on your face without falling off in the middle of a set.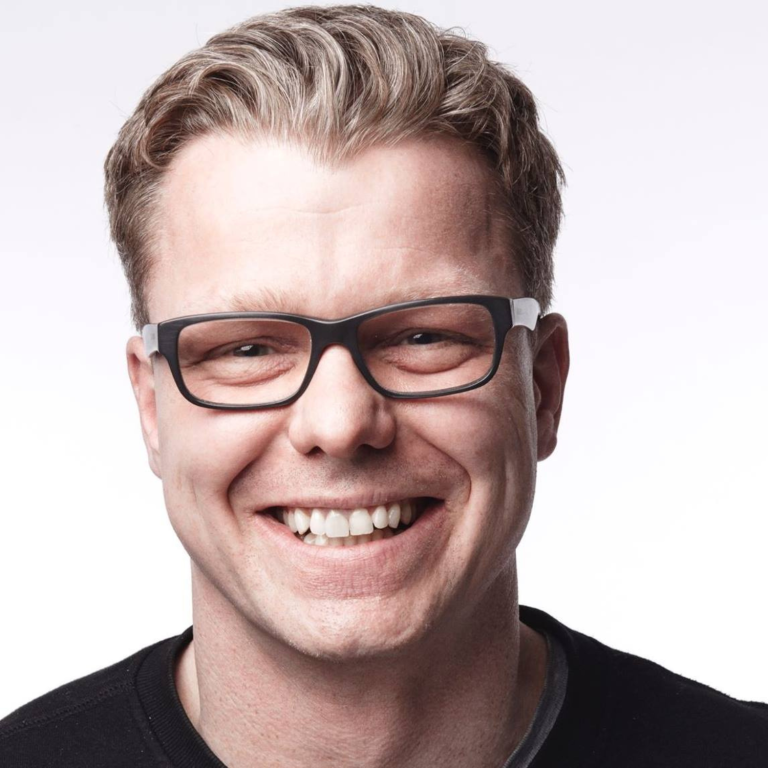 Christoph Friedrich is a German tennis player and coach currently residing in Oakland, California. He began his tennis journey at the age of eight and has since dedicated his life to the sport. After working as a tennis coach and hitting partner in New York City for eight years, Christoph decided to share his knowledge and experience with tennis players around the world by creating the My Tennis Expert blog. His goal is to make tennis education accessible to everyone and help players select the best equipment for their game, from racquets and strings to shoes and overgrips. Christoph's extensive research and expertise in tennis technology make him a valuable resource for players of all levels.