Find The Perfect Prince Tennis Racket For Your Needs With This Buyer's Guide. From Budget Options To Performance-Oriented Machines, We've Got You Covered.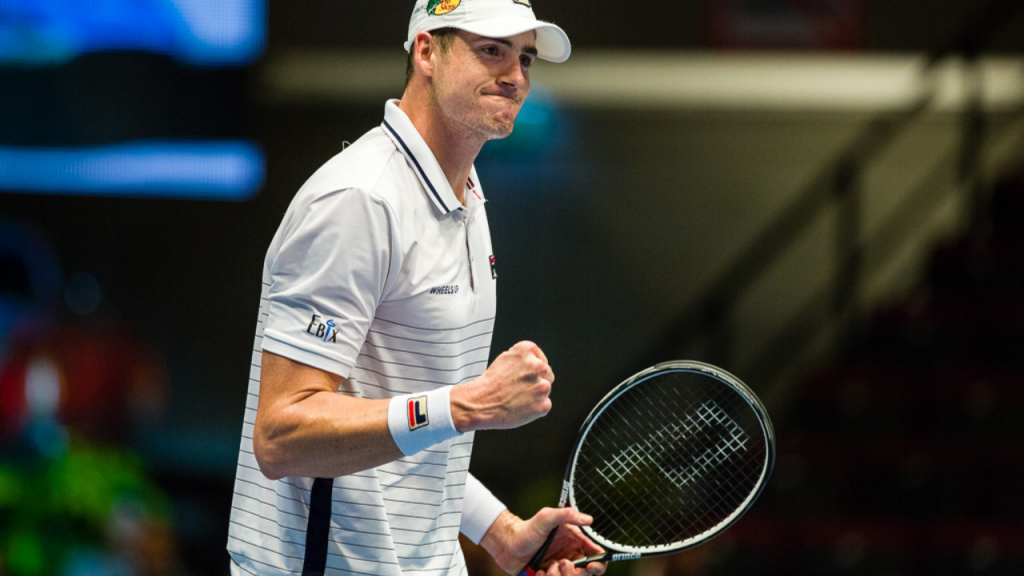 ---
If you're an avid tennis player, you know how important it is to have the right equipment. A high-quality racket can make all the difference in your game, and Prince has long been one of the most trusted brands in the world of tennis. 
In this article, we'll introduce you to some of the best Prince tennis racquets on the market and provide you with all the information you need to make an informed decision. Whether you're a beginner or a seasoned pro, there's a Prince racket that's perfect for you.
---
Quick Navigation
---
Top Pick
Runner Up
Also Great
Prince Textreme Warrior 100
---
---
Best Prince Tennis Rackets
---
Graphite OS 110
The Prince Graphite Oversize OS 110 racket is an excellent choice for intermediate to advanced players seeking a powerful and versatile racket. Because of its larger head, it has a larger sweet spot, making it easier to hit consistent shots with decent power.
The graphite construction allows it to be light and maneuverable, and the 110 sq-in head size provides an excellent balance of power and control. The medium swing weight makes this tennis racquet suitable for a wide range of players.
The Prince Graphite Oversize OS 110's "PowerRing" technology, which helps to increase the racket's power and stability, is one of its standout features. It has a soft grip and an open 16×19 string pattern, allowing more spin on your shots.
Overall, the Prince Graphite Oversize OS 110 is an excellent choice for players who want a racket that can provide power, control, and comfort. It is not the cheapest option on the market but it provides good value for money.
---
Ripstick 100 300g
This is the frame for you if you want raw explosive power with an easy swing feel. The Ripstick is fast enough for intermediate players and packs a nearly 330 swing weight, giving it enough stability and punch to attract the more advanced ball striker.
The Ripstick hits a powerful ball on groundstrokes, allowing you to easily take control of the point. Prince has introduced an impressive weapon to intermediate players looking for power with the Ripstick 100 (300). The arm-friendly comfort is an added bonus.
---
Textreme Warrior 100
The Prince Textreme Warrior 100 is an excellent racket for intermediate to advanced players. It has a lightweight and responsive design that allows it to be easily swung and maneuvered on the court. The frame's Textreme technology aids with power and control, and the sweet spot is larger than average, making it quite forgiving.
Players have reported excellent ball feel and touch with this racket, which holds up well to heavy use. Overall, the Prince Textreme Warrior 100 is a dependable and high-quality option for intermediate to advanced players looking to take their game to the next level.
---
Phantom 100X 320G
The Prince Phantom 100X is a high-performance racket for advanced players seeking power and control. It has a 100-square-inch head and a very dense 18×20 string pattern, which contributes to its high level of control. The racket is made of graphite, which gives it a good balance of power and stability.
One of the Prince Phantom 100X's noteworthy features is its "Cortex Active Technology," which aids in reducing vibration and enhancing the feel of the racket. Overall, the Prince Phantom 100X is an excellent choice for intermediate to advanced players looking for a high-performance racket with power, control, and comfort.
---
Textreme Tour 100
The Prince Textreme Tour 100 is popular among advanced players who want a lightweight, responsive racket. It has a slim, aerodynamic frame that allows for fast and precise swings and Textreme technology that aids in power and control.
The sweet spot is also larger than average, making it more forgiving. Many players have commended the Textreme Tour 100's excellent ball feel and control, and it has a reputation for being a solid and reliable option for advanced hitters.
---
TwistPower X100
This racket has a twisted shaft design that bends optimally at impact for a great feel. Players who tested it said it was easy to whip through their groundstrokes for effortless power and spin (especially when out of position or off balance).
The Prince Twistpower X100 is a versatile tennis racket for intermediate players looking for a racket with great feel, power, and spin.
---
Vortex 310g
With its unusual 14×21 string pattern, the Vortex 310g gives a very consistent trajectory on full swings and exceptional feel. The added stability and plough-through of the extra weight make the Vortex 310 an excellent option for a heavy-hitting performance player. It is designed for the intermediate and advanced player looking for a fast modern player's racquet that is also comfortable.
---
Phantom O3 100X
The O3 Phantom 100X is a racket designed for intermediate and advanced players who want a unique combination of speed, spin, control, and comfort. From the start, the O3 Phantom 100X is quick and great for generating topsin, with a low-vibration feel on off-center contact.
At the same time, it provides the necessary power to hit explosive winners. Ultimately, Prince kept a good thing going with some small improvements to the feel. A better option for players looking for a modern player's racket with great precision and immense comfort will be difficult to find.
---
Synergy 98
Prince has created an impressive weapon with controllable power and an outstanding feel with this racket. This racket has an 18×18 string pattern and a control-oriented 98 sq-in head, giving it astounding precision when driving the ball across the court.
The Prince Synergy 98's weight and balance make it a maneuverable stick for a wide range of players, but the high swing weight makes it a powerful choice for players who can handle it. Experienced players looking for a stable player's racquet with exceptional feel and controllable power will appreciate this one.
---
Phantom Pro 97P
Intermediate and advanced players seeking speed, spin, and control will enjoy this one. The Prince series introduces a new head size for players going for a modern player's racquet with a soft and responsive feel.
The Prince Phantom 97P has a 320 swing weight and a generous 7-point head light balance, making it easy to maneuver. The 97P combines mindless precision from the start with surprising speed and comfort. Players looking for classic control and modern speed should try this one. The excellent feel at impact is an added bonus.
---
Warrior 100 300g
Like previous versions of the Warrior, this racquet focuses on speed, spin, and power. This racquet is weighted for intermediate players at 11.2 oz. strung, but it is versatile enough for dedicated beginners, recreational players, or any player who wants a high-performance racquet for exceptional value. Finally, intermediate players looking for a premium and arm-friendly hitting experience at a reasonable price should take a close look at this racquet.
---
Warrior 100 285g
This racquet is ideal for intermediate players looking for a fast racket with easy access to power and spin. Aside from its raw speed, this racquet provides above-average comfort for its class. Every racquet in the Warrior series is made of 100% graphite, giving the player incredible power and control.
The Prince Warrior 100 is an outstanding racquet from every angle of the court, and the specs of this racquet are best suited to all-court players. This racket is recommended for players seeking a balance of power, spin, and maneuverability. Players with a 4.0+ NTRP rating should put the Prince Warrior 100 on their list of rackets to demo.
---
Most Important Prince Racket Lines
---
Now that we've seen most of the Prince tennis rackets let's take a look at the different Prince racket lines!
Prince Phantom Series
Prince Phantom rackets are among the most flexible on the market. They provide great control and incredible flex at impact. They have thinner beams and head-light balances and are typically available in weights greater than 300 grams.
Perfect for intermediate and advanced players who put an emphasis on control and feel. The Prince Phantom series includes notable rackets such as the Phantom Pro 100, Phantom Pro 98, and Phantom Elite 100.
Prince Tour Series
The Prince Tour series is characterized by its controllable power and exceptional feel. These rackets have more flexible beams than their competitors. Think Consider arm-friendly.
This new line includes models for players of all skill levels, including a light model for committed beginners, a middle-weight option for intermediates, and some strong options for seasoned players looking to harness their powerful strokes.
Some rackets that stand out in the Prince Tour series include the Tour Diablo 100, Tour Diablo Mid, and Tour Diablo MP.
Prince Beast Series
Like the Twistpower line, the Beast line is the ultimate baseline weapon that provides easy access to power and spin, making it ideal for the modern game. Every racquet in the Beast series is equipped with TeXtreme, which provides the ball striker with increased power and control due to improved stability.
The Prince Beast rackets are an update to the Warrior line and include five different models ranging in size from 98 to 104 sq. in. The Beast series is ideal for modern game baseliners who want quick access to power and spin while maintaining control.
Prince Legacy Series
The Prince Legacy rackets are ideal for the beginner and intermediate player who values comfort and power. They are an excellent choice for a player who has slower, shorter strings because they allow them to hit the ball further with ease. The Legacy 100, Legacy 98, and Legacy Pro are the three main rackets in this series.
Prince Ripstick Series
The Ripstick line includes some of the market's most comfortable rackets for the modern player. They provide massive power in addition to an ultra-plush feel with an open 16×18 string pattern for better spin access. Some memorable rackets in the Prince Ripstick series include the Ripstick 100, Ripstick 105, and Ripstick 110.
Prince Twistpower Series
The TwistPower series was created for today's power game. Aside from the excellent feel and touch, this racquet has outstanding stability for its weight.
Finally, the TwistPower line is an excellent place to begin for intermediate players looking for arm-friendly racket to provides tons of comfort for the modern player. This racket series rackets include the X100 Tour, X100, and X105.
Prince Hydrogen Series
Prince and Hydrogen collaborated to create this limited edition racket Series which is intended for intermediate to advanced players and is characterized by its lightweight, aerodynamic design and power-enhancing technologies.
The rackets in this series typically have a midplus to oversize head size, an open to medium string pattern, and a weight that ranges from 270g to 290g. This series include the Hydrogen Pro, Hydrogen Black, Hydrogen Blast, and many more.
Prince Warrior Series
Prince Warrior rackets have a great feel and combine speed, power, and spin. These modern player's racquets are available in a variety of weights and head sizes, with something to match every skill level. This racket series have a midplus to oversize head size, an open to medium string pattern, and a weight ranging from 280g to 320g. The Warrior series includes several models like the Warrior 100, 107, and 110.
---
Prince Racket Subcategories
Some Prince rackets can seem strange as they have dissimilar frames. Also, when you look at the end of the name of a Prince racket, you'll notice letters like P, L, T, and O2, which can be a little confusing as to what they mean. In the next part, we'll give you the definition of what they mean.
L
The "L" signifies the lighter rackets. This is the same for many other racket companies.
T
The "T" in this series stands for Team and are particular for beginners and intermediate players.
O2
The O2 rackets are named after the O2 ports, which are a signature feature of Prince rackets. These ports are meant to provide additional comfort for the player.
P
The "P" doesn't necessarily stand for something, but this type is normally used for slightly heavier models.
---
FAQs
Where do Prince tennis rackets come from?
The Prince manufacturing company is based in Atlanta, Georgia. Founded in 1970, Prince's range of products doesn't only include rackets. The Prince brand alos porduces high quality footwear, apparel, balls, pickleball paddles, strings, stringing machines, hats and tennis bags.
How much can you expect to spend on a Prince tennis racket?
Most Prince tennis rackets are between 100 and 200$.
What is the warranty on Prince tennis rackets?
In the Prince company, the warranty policy covers any manufacturing defects on racquets within one year from the date of purchase.
Which tennis pros use Prince tennis rackets?
Prince may not have as many pros as Babolat or Wilson representing. But with ATP tour legends like John Isner and the Bryan brothers, you can see some high-level tennis being played with these rackets.
---
Final Thought
In conclusion, Prince tennis rackets are a top choice for players looking for high performance and versatility on the court. From the powerful and precise Phantom series to the maneuverable and comfortable Warrior series, there is a Prince racket to suit every playing style.
Whether a beginner or a seasoned pro, a Prince racket can help you take your game to the next level. So why wait? Head to your local sporting goods store or shop online today and start experiencing the winning performance of a Prince tennis racket.
---