Get ready to dominate your opponents with our top pick for the best Tecnifibre tennis racket. Perfect for beginners or experts, these rackets boast superior quality and performance!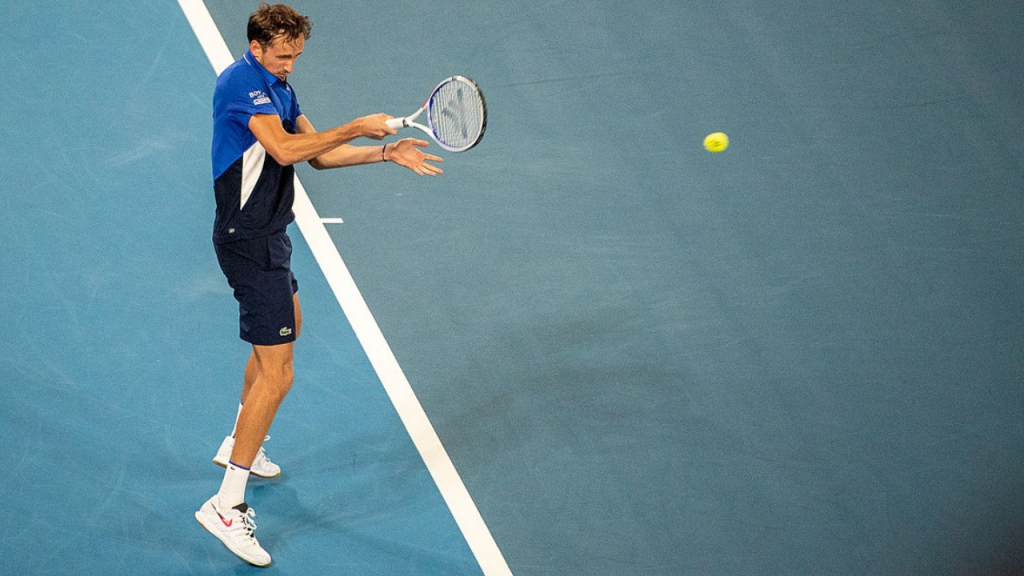 ---
Tecnifibre is a well-known brand in the world of tennis, known for producing high-quality rackets that cater to players of all levels. In this article, we will be reviewing some of the most popular Tecnifibre tennis rackets on the market, giving you a detailed look at their features and performance.
Whether you're a beginner looking for a racket to get started with, or a seasoned pro searching for the perfect tool to take your game to the next level, Tecnifibre has something to offer for every level of skill. In my opinion, this brand is on the rise, and I'm excited to see how it will evolve and improve its product over the next few years. So, let's dive in and see what these tecnifibre rackets have to offer!
---
Quick Navigation
---
Top Pick
Runner Up
Contender
---
---
Best Tecnifibre Tennis Rackets
---
TF40 305
Tecnifibre updates the TF40 series for 2022, making it even more user-friendly with added playability and a fantastic new aesthetic. Unlike the original TF40 305 (from 2019), this racket features a modern 16×19 string pattern for easy spin and a slightly higher launch angle for more depth.
It also has the incredible control, pocketing, and feel of the original TF40s. The TF40 305 18M is an excellent choice for top competitors who want control paired with feel and have the ability to generate their own power.
---
TFight ISO 305
The frame has a tight 18×19 string pattern for the best balance of control and spin while minimizing breakage. The 305 is equipped with Tecnifbre's RS beam design, which combines the control and stability of a square beam shape with the power of a rounded one. Finally, with a better feel and a more predictable string bed, this is a must-demo for experienced competitors looking for stability, precision, and feel.
---
TFight 305 RS
The Tecnifibre T-Fight RS 305 tennis racket, which Daniil Medvedev endorses, is a maneuverable and precise frame that perfectly fits the modern game. This 11.4 oz stick has a relatively sturdy 330+ RDC-swing weight, which provides plenty of stability and allows it to plow through without feeling too sluggish. Players should expect the frame to be more powerful than most player frames with comparable specs. This model is a solid option for intermediate and advanced players and less maneuverable than the other T-Fight rackets due to its heavier swing weight.
---
TFight 300 RS
The TFight 300 RS is an excellent choice for the intermediate player looking for a light and quick racquet. It should also suit the more advanced player who prefers quick acceleration. The Tecnifibre T-Fight RS 300 tennis racket has a lightweight frame that allows players to generate a lot of racquet head speed from the baseline and at the net. The T-Fight 300 is a mobile, powerful, and comfortable frame that will appeal to both all courters and aggressive baseliners.
---
TF-X1 285
This frame offers the best balance of power, stability, forgiveness, and comfort. The power of this racquet will appeal to rising intermediate players looking to up their game. This racket is slightly lighter and faster than the TF-X1 300, making it easier for improving players to produce the stroke speed needed for effective pace and spin. Players looking for a little more oomph and stability will find the X1 285 a good option, and it is surprisingly comfortable, thanks to the X-Damp technology.
---
Tempo 298 Iga
The Tempo 298 Iga from Tecnifibre is endorsed by WTA star and three-time major singles champion Iga Swiatek. This frame provides an excellent balance of speed, precision, and spin. The Tempo 298 is designed for intermediate players and is slightly lighter than a typical modern player's racket.
The Tempo 298 IGA provides a crisp and lively feel from the back of the court, with great precision on full swings. The 298 will help competitive beginners and intermediates create spin and depth at a manageable weight.
---
TF-X1 300
This is a modern player's racket with intriguing levels of spin, power, and comfort (emphasis on power). With a swing weight of less than 325, this frame has excellent all-court speed, making it ideal for generating spin or reacting quickly when under attack. The TF-X1 300 will provide plenty of pop, spin, and comfort; this 300-gram model will provide more stability than the 285 or 275-gram versions.
---
TFight 315 RS
The Tecnifibre T-Fight RS 315 tennis racket provides a lot of spin and control in a classic frame with a lot of plow-through to help you play a more powerful game. The 315 RS delivers the kind of explosive acceleration aggressive players seek, with the most head-light balance in the TFight series and a 321 RDC-swing weight.
The Tecnifibre T-Fight RS 315 is an excellent choice for intermediate to advanced players looking for a powerful, well-balanced racket that can attack from any angle with a combination of creativity and power.
---
TF40 315
Tecnifibre updates the TF40 series for 2022, making it even more user-friendly with added playability and a refreshingly new look. This frame combines speed, spin, and feel with excellent pocketing.
It also has a 16×19 string pattern, which makes it slightly better for generating spin than the original TF40 315 (18×20). The TF40 315 16M, with its more open string pattern, is an excellent choice for a top player who craves stability, feel, and spin.
---
TF-X1 275
In addition to its raw speed, this racket offers the extra comfort, power, and stability that a 105 sq. in. head is intended for. The TF-X1 275 is suitable for advancing intermediates and should also help committed beginners master the basics of pace and spin at just over 10 oz strung weight. The 275 is an excellent lightweight option for a player looking for power with a focus on easy handling.
---
TFight 295 RS
This racket has a modern 100 sq. in. head size that complements the 16×19 string pattern's power and spin potential. The TFight 295 RS is weighted for intermediate players (10.9 oz strung) and offers the kind of spin-friendly precision that gives confidence on full swings. The 295 is an excellent option for players with medium-paced swings who want a modern explosive frame thanks to its low static weight and impressive mobility.
---
Most Important Tecnifibre Racket Lines
---
Tecnifibre TFight Series
The T-Fight range is the next big thing in tennis rackets, designed to provide the ideal balance for on-court performance. Powerful enough to end points while being stable enough to let it all go while maintaining control.
Tecnifibre TF40 Series
The TF40 rackets are all low-powered and designed for advanced players with good footwork who can generate their own pace while maintaining control.
Tecnifibre Tempo/TRebound Series
The T-Rebound Tempo series is the first racket specifically designed for women and defined by raw speed and easy targeting. The T-Rebound series is ideal for intermediate players looking to improve their speed, precision, power, and spin.
Tecnifibre TF-X1 Tennis Racket Series
Brand new Tecnifibre tech was used to create the TF-X1, a new line of rackets designed to improve power while maximizing stability, playability, and comfort! The new racket ergonomics have been improved to offer more power and stability with a more rounded frame shape.
---
FAQs
Where do Tecnifibre tennis rackets come from?
Tecnifibre is a French sporting equipment manufacturer specializing in tennis and squash and was launched in 1979 by the current CEO, Thierry Maissant. All rackets are currently manufactured at the Tecnifibre factory in Wervicq-Sud, France.
How much can you expect to spend on a Tecnifibre tennis racket?
You can expect to spend between $150 and $260 per racket.
What is the warranty on Tecnifibre tennis rackets?
All new rackets come with a one-year warranty against defects.
Which tennis pros use Tecnifibre tennis rackets?
Current tour players include Daniil Medvedev, Iga Swiatek, Joe Salisbury, Elise Mertens, Arthur Rinderknech, Maryna Zanevska and Tallon Griekspoor.
---
Final Thoughts
In conclusion, Tecnifibre offers a wide range of high-quality tennis rackets that cater to players of all levels. The brand has a solid reputation in the tennis community, and their rackets are known for their durability and performance. Whether you're a beginner or a pro, Tecnifibre has something to offer.
Each racket we reviewed in this article has unique features, and one could be the perfect fit for you. We recommend you demo different Tecnifibre rackets and decide which one suits your playing style and preferences best. Overall, Tecnifibre is a reliable brand that produces some of the best tennis rackets on the market, and we highly recommend them to any tennis player looking for a high-quality racket.
---